Regardless of the size of your garden, if you have a lawn, a lawn mower is an essential tool to keep your garden looking its best. Ensuring you get a mower which is reliable, easy to use, and has the capability to do the cut you're after is a top priority, especially when it's a piece of equipment you will be using on a weekly basis, as expert advice suggests.
When looking for a lawn mower, you want one that doesn't require you to continually go over the same patch of grass to get a decent cut, or that sprays clippings all over your lawn. And you want it to be easy to use - no one wants cutting the grass to feel like you've just done the hardest workout of your life.
We've had a look at the market to find the best lawn mowers that make cutting your grass quick and easy, whether you want electric, petrol or battery.
The Best Lawn Mowers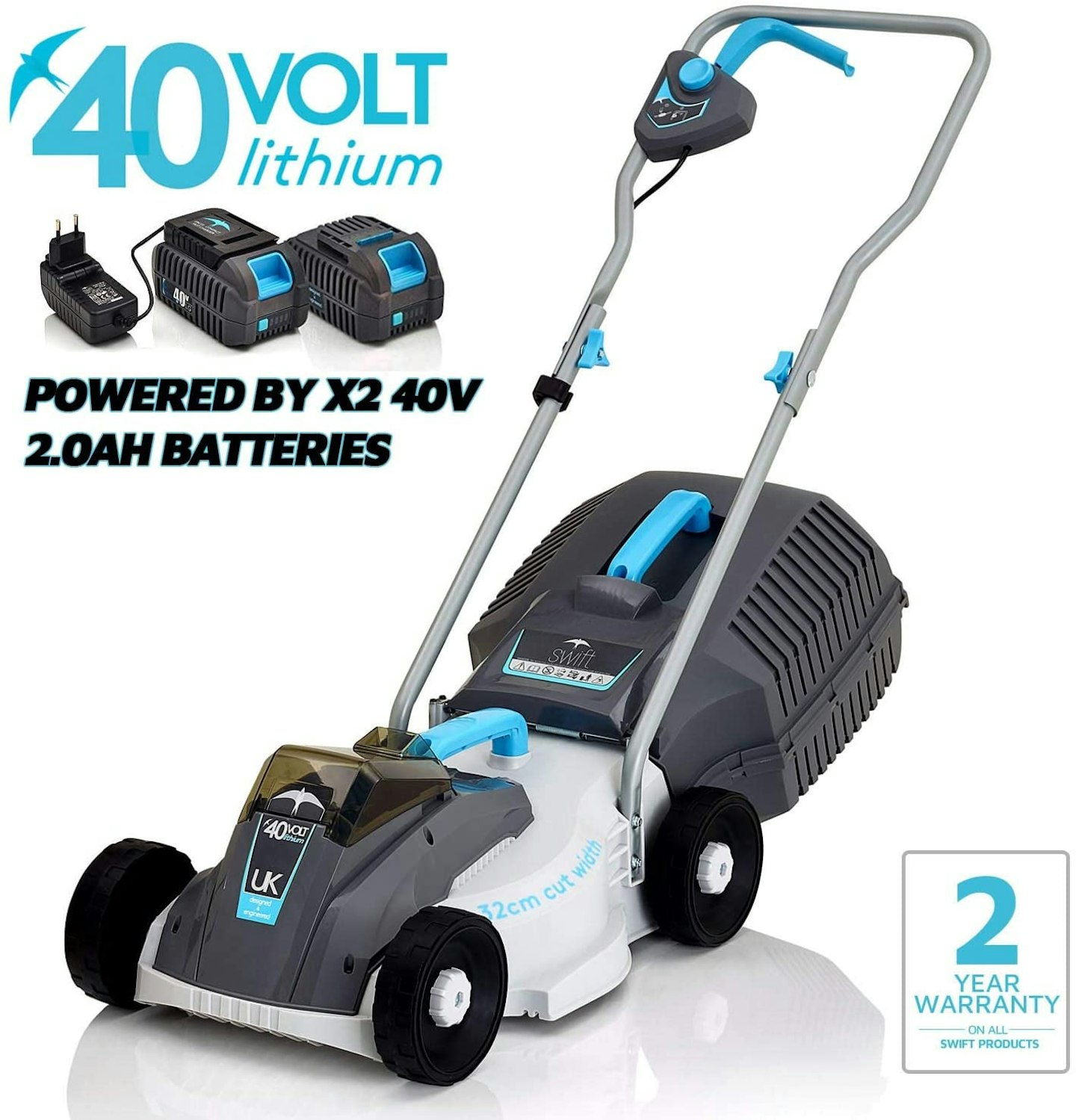 1 of 6
Swift 40 V EB132C22 Cordless Digital Compact Lawn Mower
This digital, cordless offering from Swift is built to be versatile and lightweight, making for an easy user experience. The mower's adjustable wheel height from 20-6mm allows you to customise your cut, making it suitable for a range of environments. The rechargeable batteries promise to cut up to 500m2, and with 60% of UK gardens coming under that bracket, one charge should be sufficient for most gardens. Cutting Width 32 cmComes with 2 x Batteries and 1 x Charger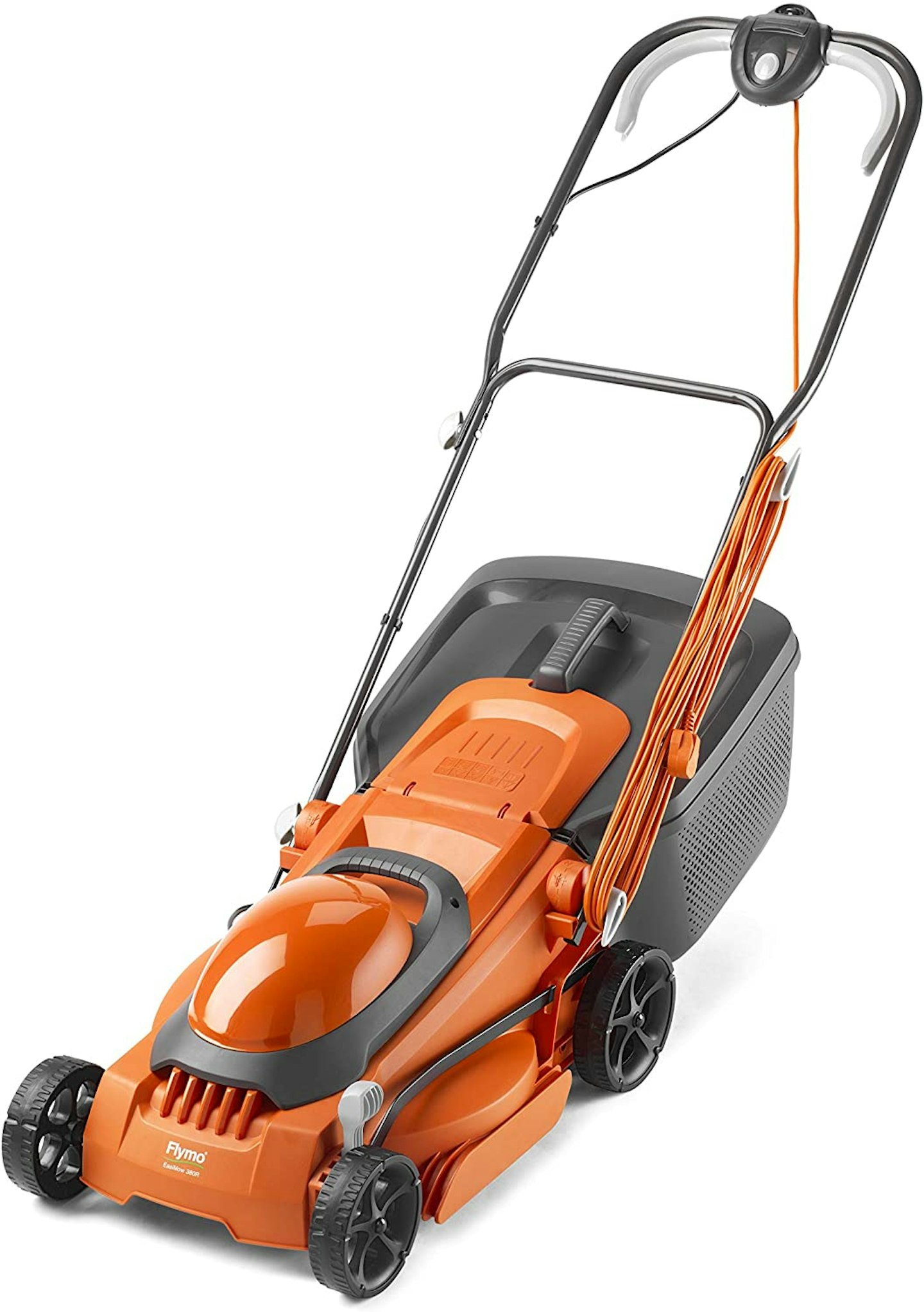 2 of 6
Flymo EasiMow 380R Electric Rotary Lawn Mower
Flymo's electric rotary lawn mower has a long 10m cable and dual lever handles make for an easy to manoeuvre mower but might not be suitable for large gardens. It has been designed for a neat cutting finish thanks to its 38mm cutting width which allows you to get close to borders, 20-60mm cutting height and rear roller to create a striped finish. Its grass box can take up to 45 litres of cuttings, meaning you won't have to take continuous trips to empty.38 cm Cutting Width45 Litre Grass BoxClose Edge CuttingRear RollerCentral Height AdjustComfortable to ManoeuvreFoldable Handles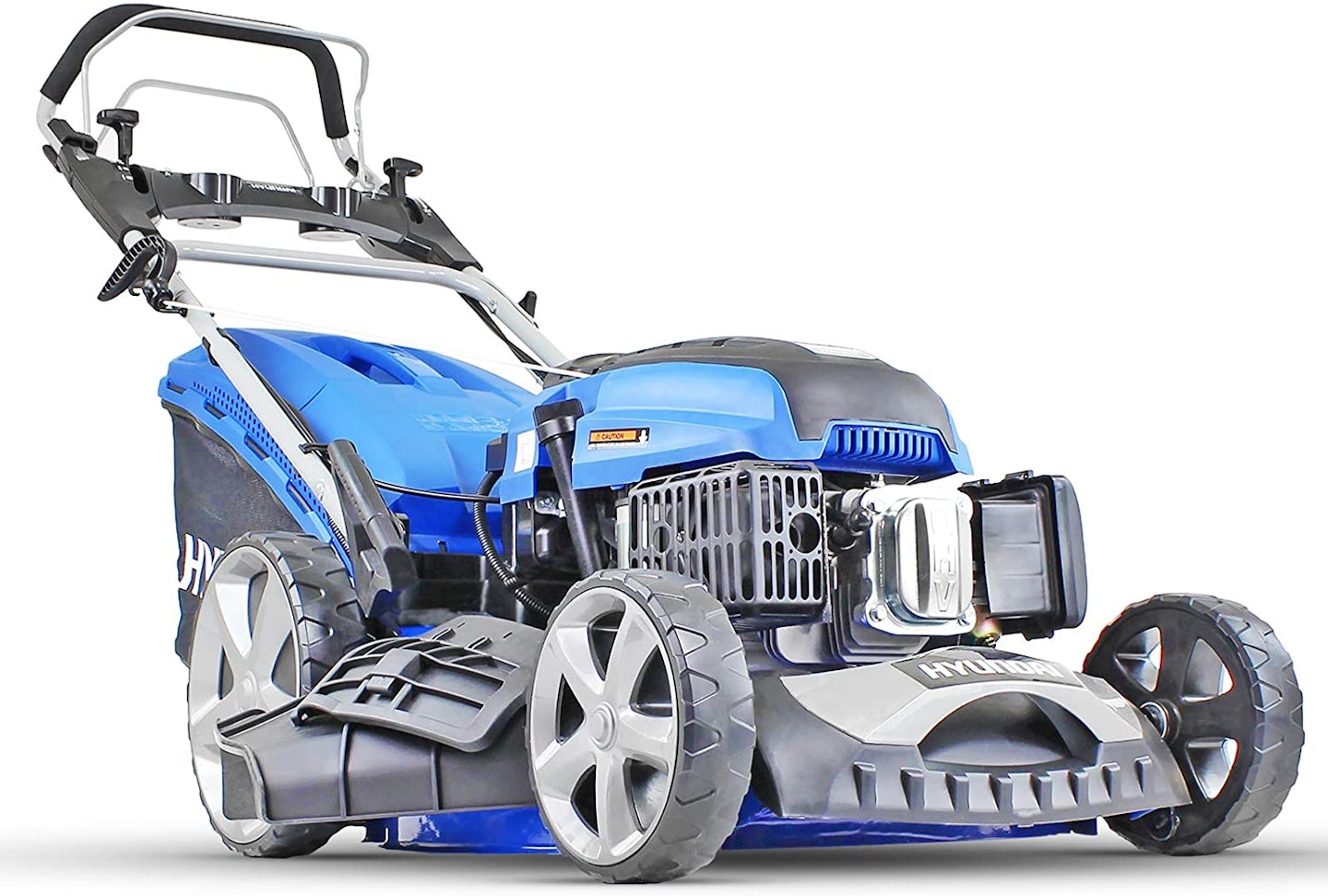 3 of 6
Hyundai 196 cc Self Propelled Electric Push Button Start Petrol Lawn Mower
This Hyundai petrol engine mower is at the pricier end of the scale but promises to save you money in petrol due to its low emissions. This lawn mower has tool free assembly, rear wheel drive and a push-button start, making it quick and easy to get running. The 70-litre grass collector makes it unlikely that you will need to stop to empty it while mowing your garden.Push-button startSix cutting heights: 25mm to 75mm Four variable speeds and rear wheel drive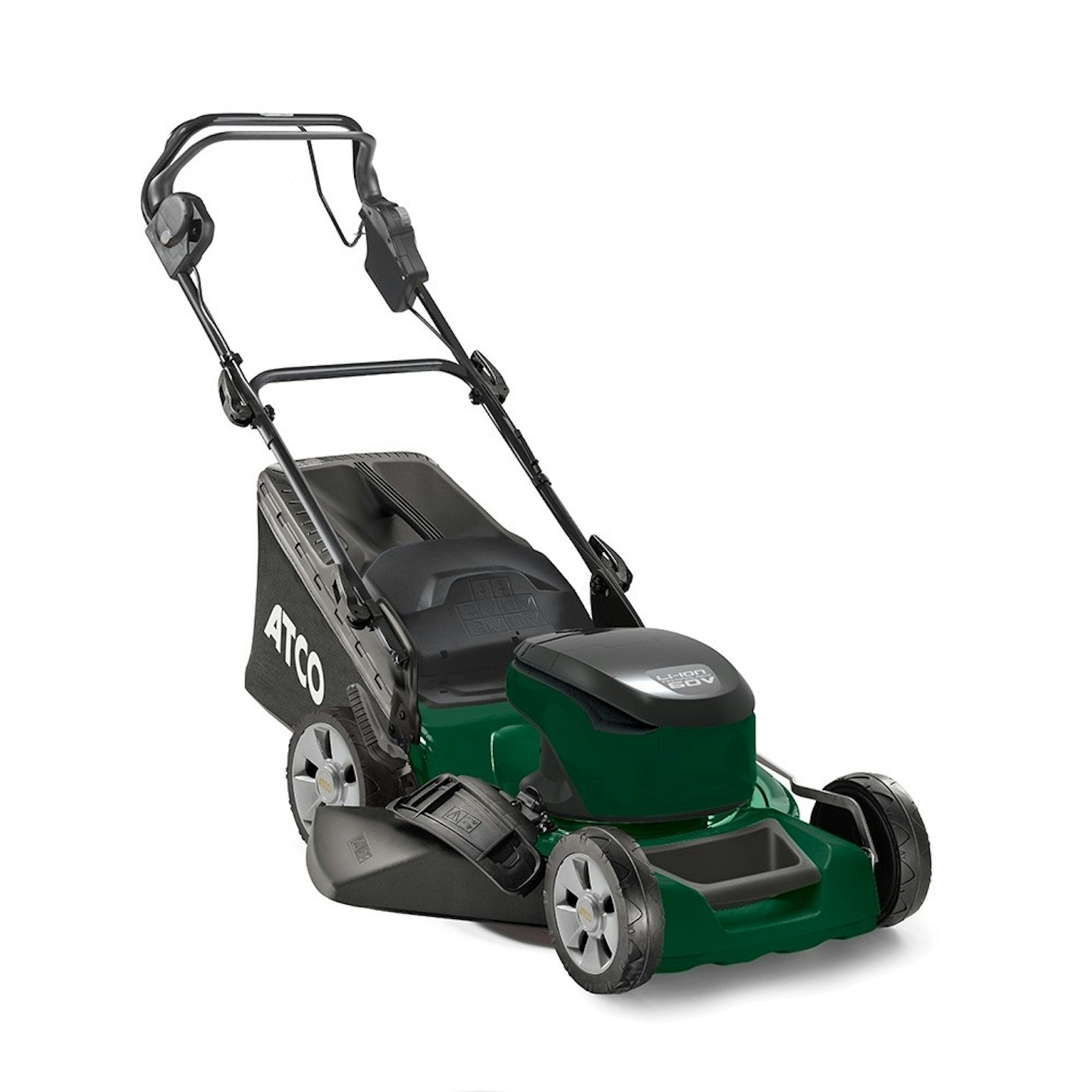 4 of 6
ATCO Quattro 16S Li 41cm 60V Self Propelled Lawnmower
This lithium-ion battery-powered lawn mower is more of an investment with its high price tag, but its 2-year warranty suggests it's built to last domestic use. It is easy for all to use due to its self-propelling engine, meaning you don't need to exert yourself pushing it around. It is a 4-in-1 mower as it allows you to collect, mulch, rear or side the grass clippings you collect, making it a very versatile machine. A great environmentally friendly option for those who are willing to pay a bit more.41cm cutting width1300W DigiTorq brushless motor4-in-1: Collect, Mulch, Rear & Side dischargeSix height positions: 22-65mm60 litre grass collector2 year warranty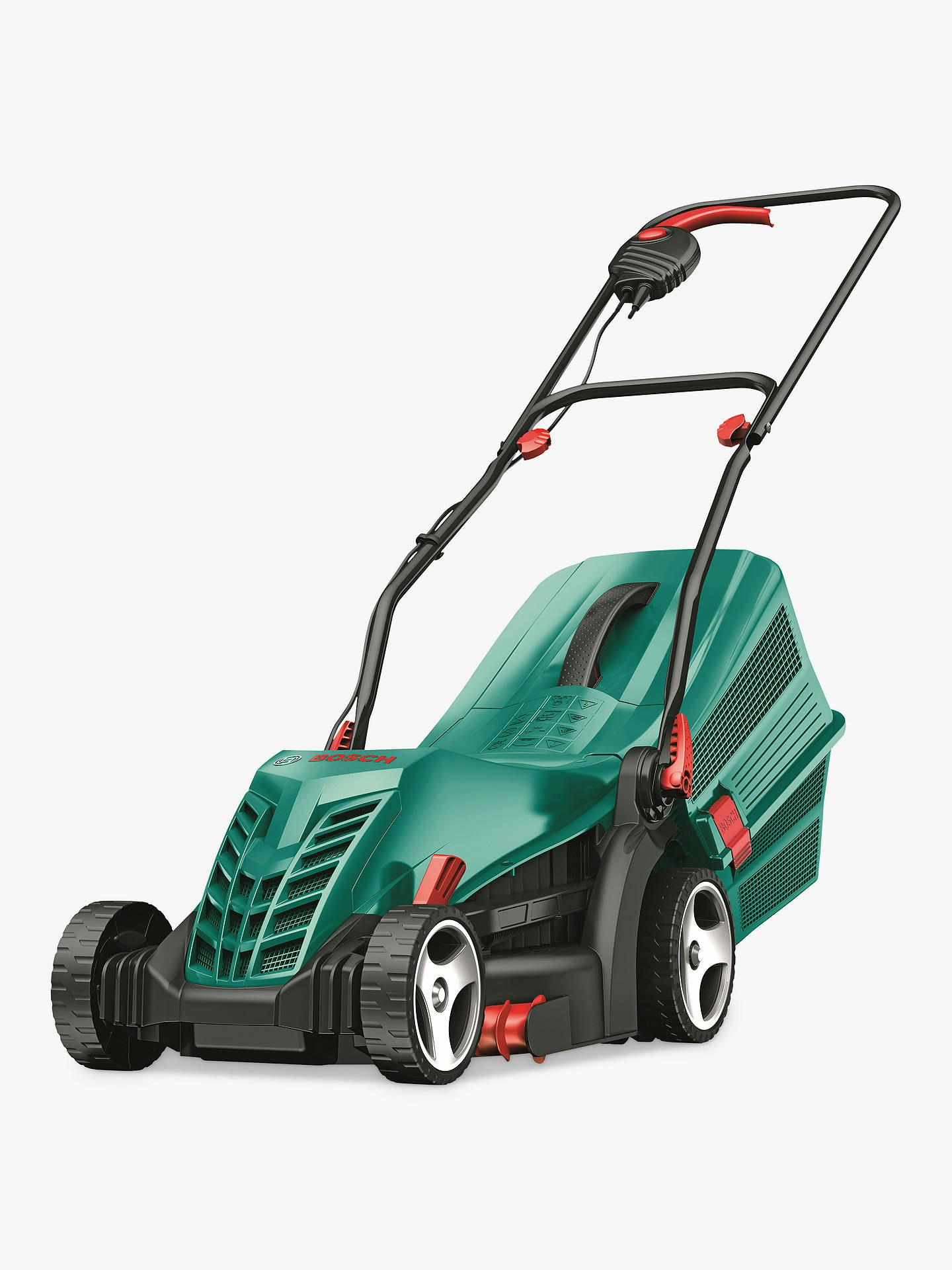 5 of 6
Bosch Rotak 34 R Rotary Hand-Propelled Electric Lawnmower
Bosch's electric lawn mower offering is easy to manoeuvre due to it only weighing 11kg. This coupled with its z-folding handles, height of only 55cm and stackable grass box, make it compact and easy to store in the smallest of sheds. But don't let this fool you, its compact nature makes it no less powerful, as it is one of the fastest mowers in their range. This mower, with its 10m cable, is an ideal choice for small- to medium-sized gardens.34cm cutting width10m cable40L grassbox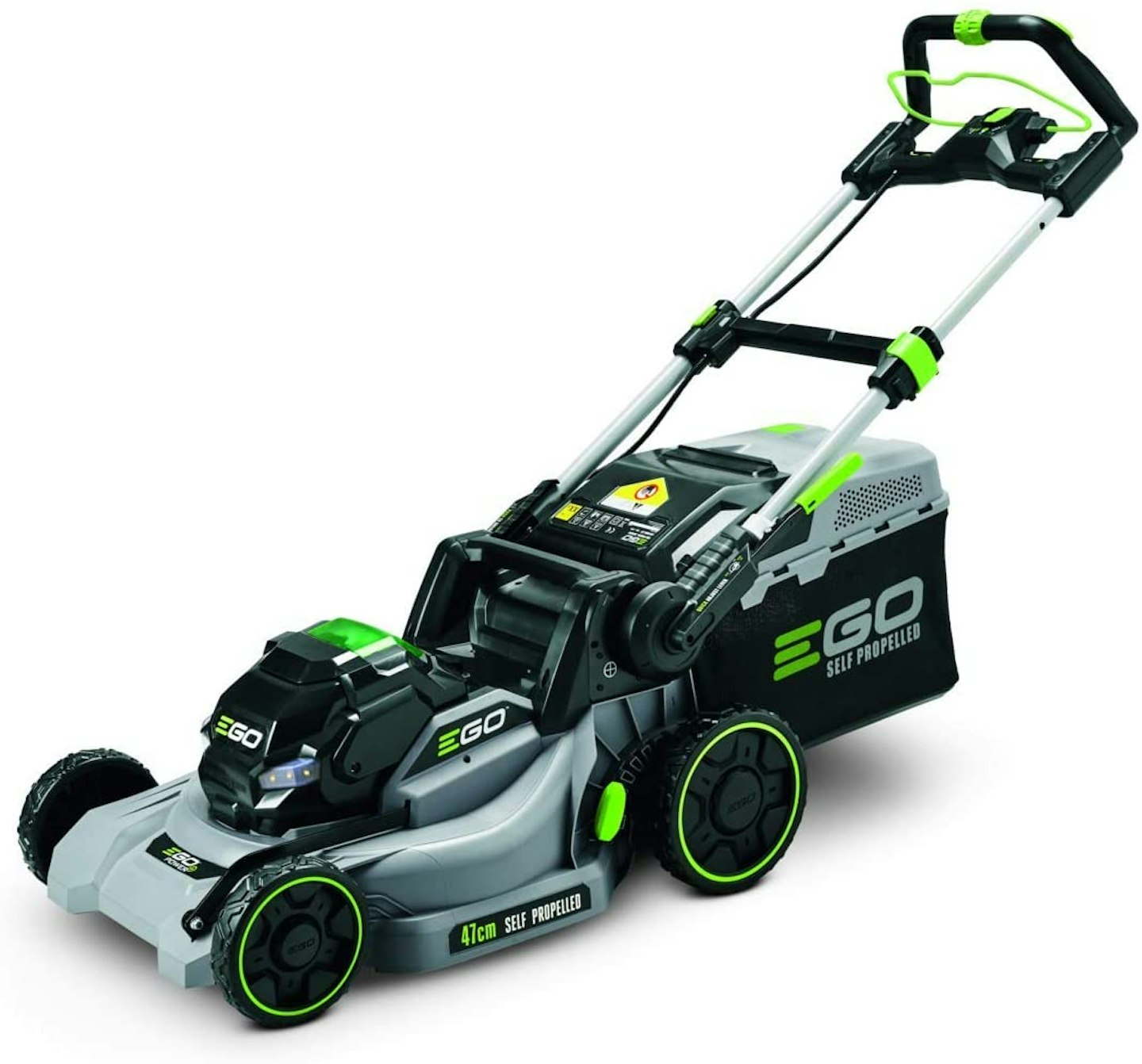 6 of 6
EGO LM1903E-SP 47cm Self Propelled Cordless Mower
EGO's lithium battery operated lawn mower claims to 'deliver more usable power' than other hand-held battery mowers. This mower is built to last due to its hard polymer construction and comes with a 5-year warranty for domestic use. This lawn mower promises power whilst keeping noise to a minimum.Includes 5Ah Battery Includes Rapid Charger 5-year warranty
What to read next: