Hedge trimmers can help transform a garden through taming any unruly hedges and bushes. However, it can be quite overwhelming when researching hedge trimmers to know where to start.
The best hedge cutters create a neat and even cut but are also easy to use and manoeuvre into trickier angles. When considering which hedge trimmer is right for you, it's important to think about what capability you need from your tool. Do you have tall hedges? Or hedges that are down the end of the garden, far away from any plug points?
We've put together this list of petrol, battery and electric hedge trimmers that we recommend based on prices, ease of use and capabilities.
Whilst we may receive commission for purchases made through our links, we never allow this to influence product selections.
The Best Hedge Trimmers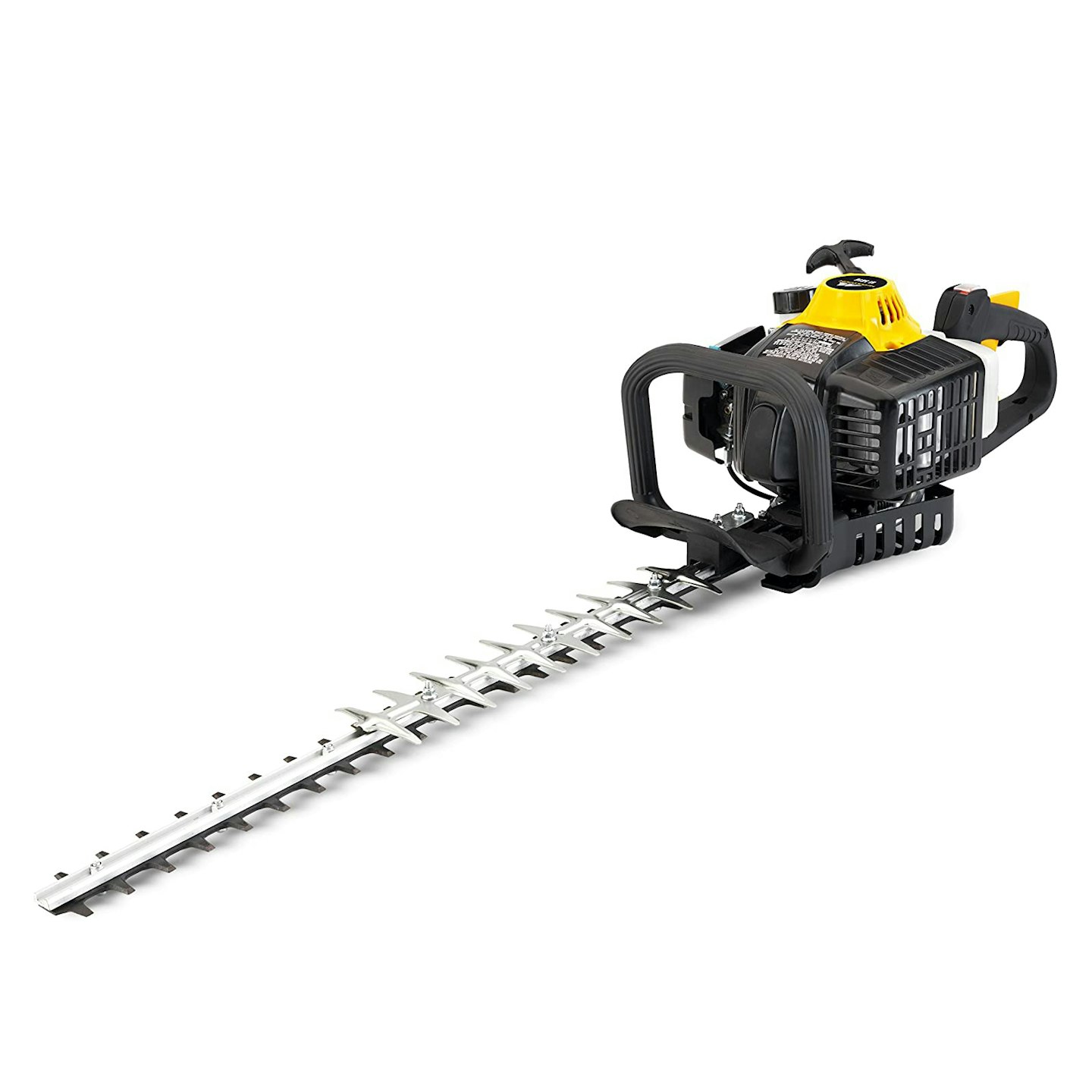 1 of 5
Mcculloch HT 5622 Petrol Hedge Trimmer
Mucculloch's petrol hedge trimmer's dual action blades make quick work of cutting, without tearing at leaves which allows for a neater finish. It promises a soft start and has an adjustable rear handle which enables you to cut vertically in a comfortable way.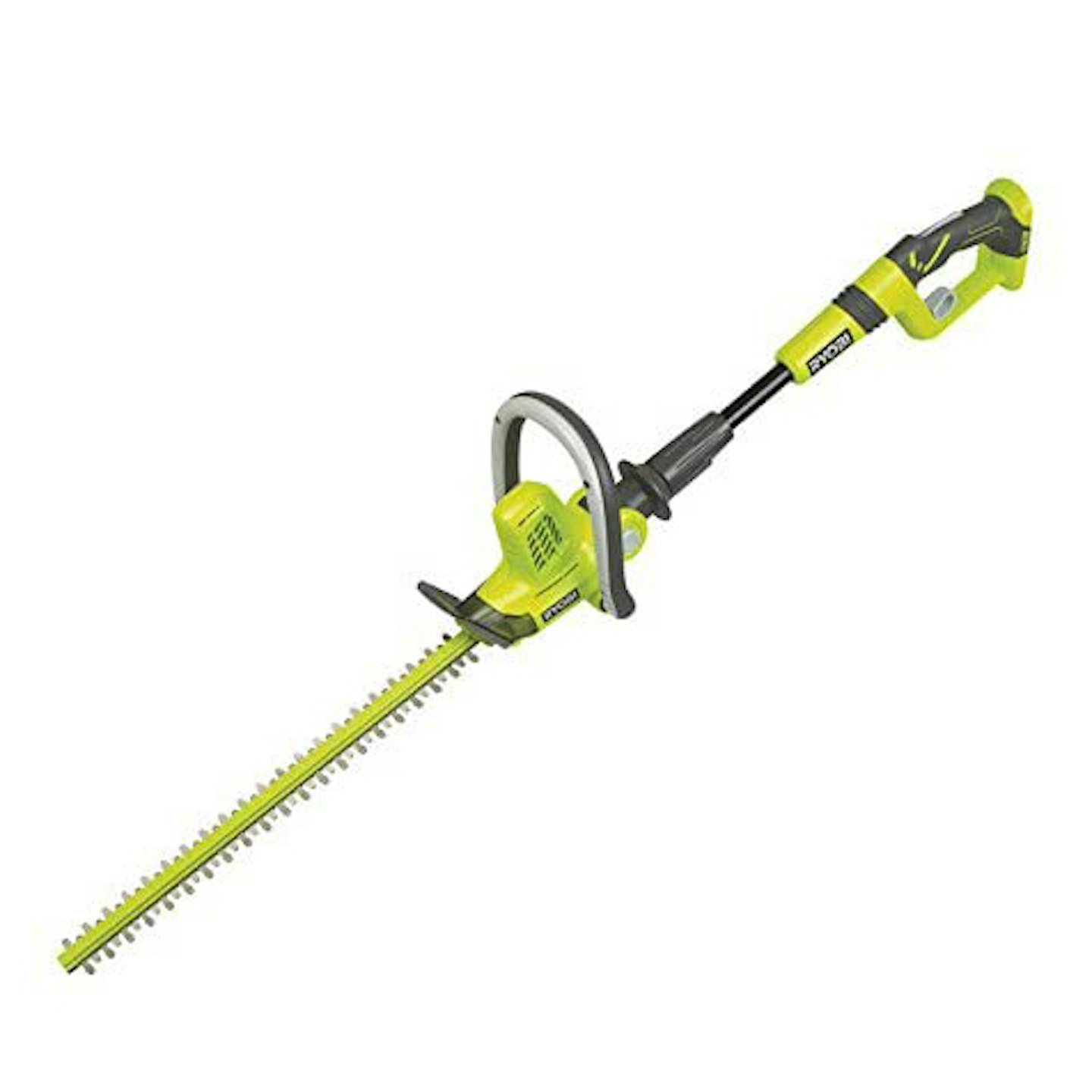 2 of 5
Ryobi OHT1850X ONE+ Cordless Hedge Trimmer, 18 V (Body only)
This Ryobi cordless hedge trimmer has been made to reach tall hedges, without having to get out a stepladder, allowing for a quick and easy hedge cutting experience. Its 4-position articulating head enabled you to trim hedges of all shapes and sizes, making it a very versatile tool.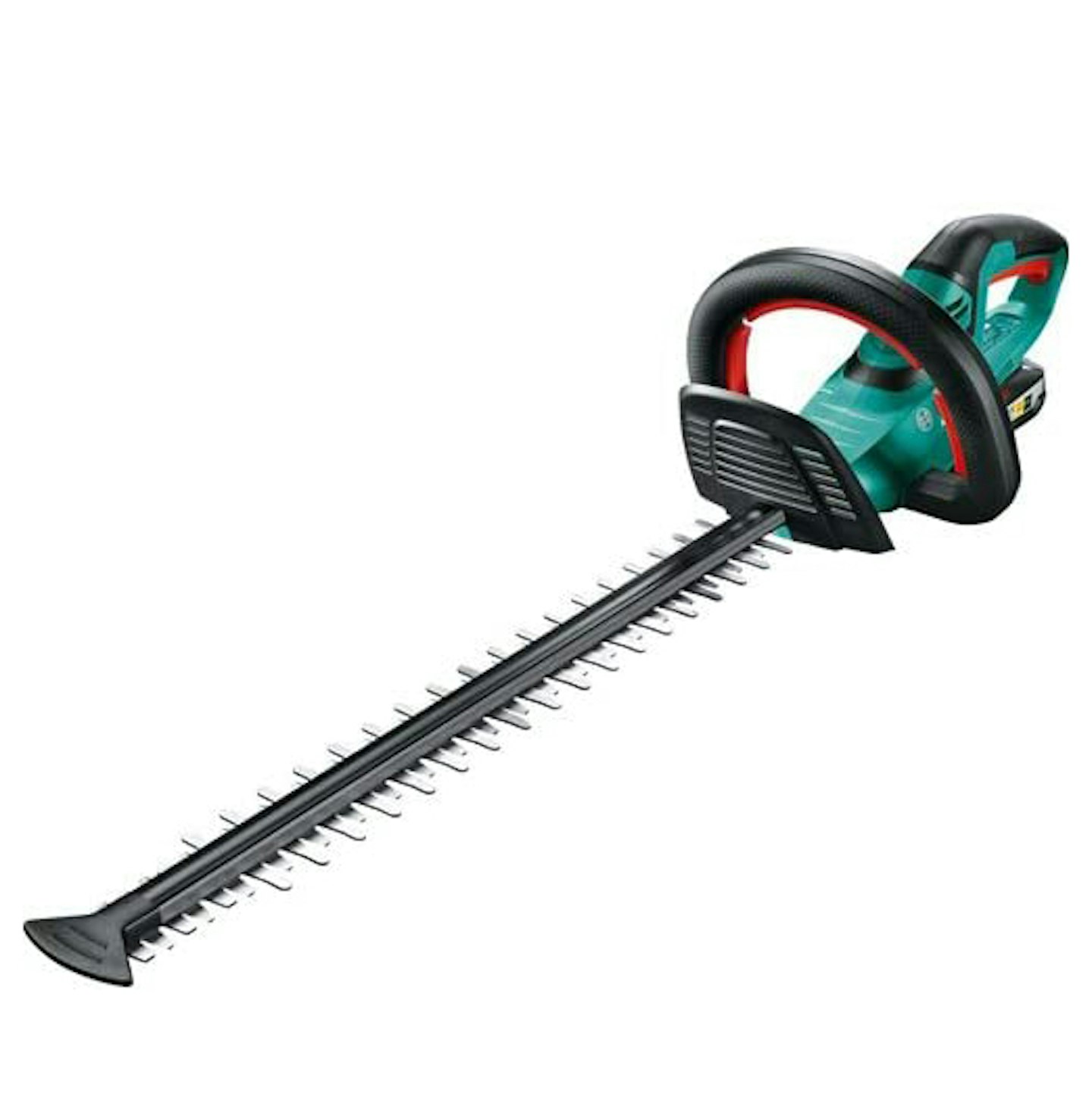 3 of 5
Bosch Cordless Hedge Trimmer AHS 50-20 LI
This battery-powered offering from Bosch is ideal for medium sized hedges and can cut though branches up to 25mm in diameter. At only 2.5kg in weight and thanks to its multi-position front handle which enables you to cut in different positions, it is a comfortable tool to use, even over an extended period. The anti-blocking system makes it a quick and efficient tool.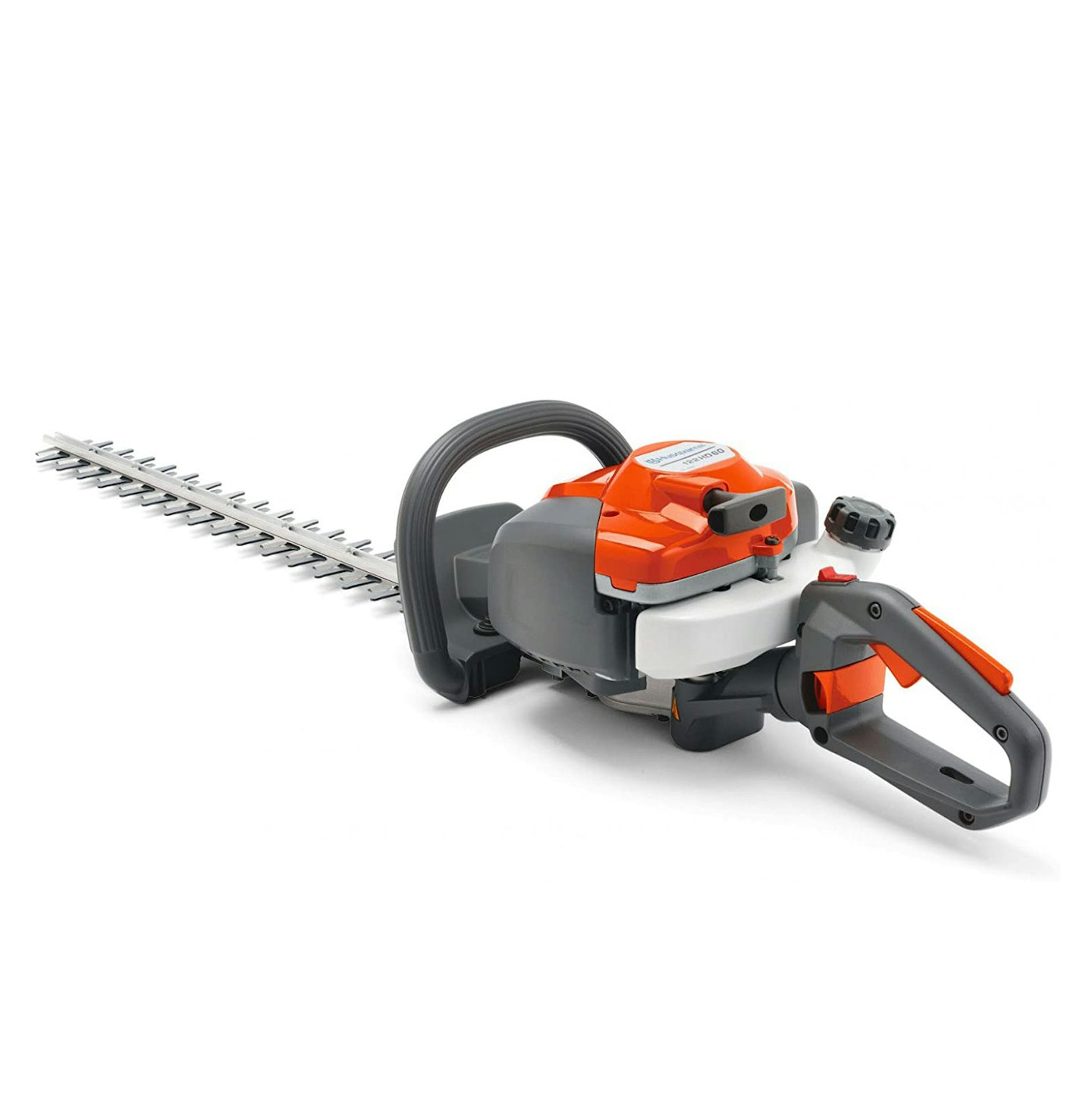 4 of 5
Husqvarna 122HD60 21.7 Hedge Trimmer
This petrol-powered hedge trimmer promises to be quieter than its competitors. Its 59cm blade makes light work of neatening hedges and shrubs. The Smart Start feature makes for an easy user experience. It's undoubtably at the pricier end of the scale, but if a petrol hedge trimmer is what you're after, this powerful tool is a good option for those who are willing to invest.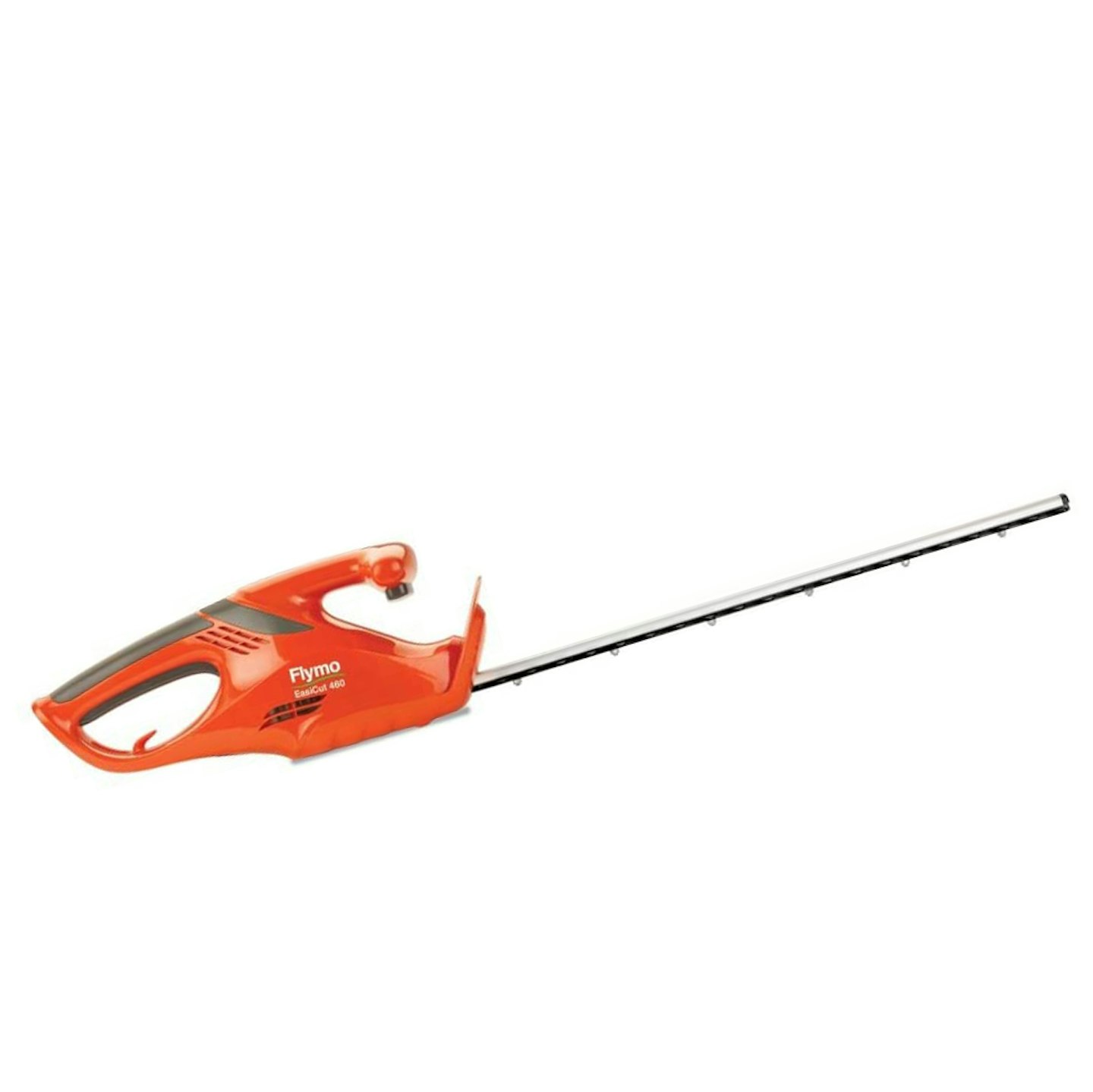 5 of 5
Flymo 9671028-01 Easicut 460 Hedge Trimmer
Flymo have created this very reasonably priced electric hedge trimmer is a great option if you aren't willing to make a big investment and comes with a 2-year warranty. The 10m cable makes it suitable for smaller gardens. The central handle had been designed for safe and easy use.
What to read next: