A vital tool for every gardener's collection is a trusty garden fork. You'll use one for a variety of everyday garden chores thanks to their sharp tines, such as digging, raking up weeds and stones, landscaping, and aerating soil - the list of uses for this multi-purpose tool goes on and on.
The right garden fork should endure the test of time, so ensuring you pick a fork of high quality, that's durable and comfortable to use, will help you no end in the long run - and will save you money rather than buying replacement cheap ones after they fail you.
A high-quality garden fork is indispensable as it will stand up against the elements and not distort under pressure of a heavy load, so it's important to check the materials used to assemble the fork are substantial. Although a garden fork is a crucial addition to every garden shed, you don't necessarily need to pay a fortune to get a decent tool.
The type of fork you need depends on several factors, including the soil type in your garden or allotment, how tall you are, and what you'll be using it for. If your soil is rocky and dense, you'll need a sturdy fork.
We've researched the market and complied a list of our top garden fork buys, based on quality, durability and comfort to suit a range of different budgets.
We may earn a commission for purchases made through our links
The Best Garden Forks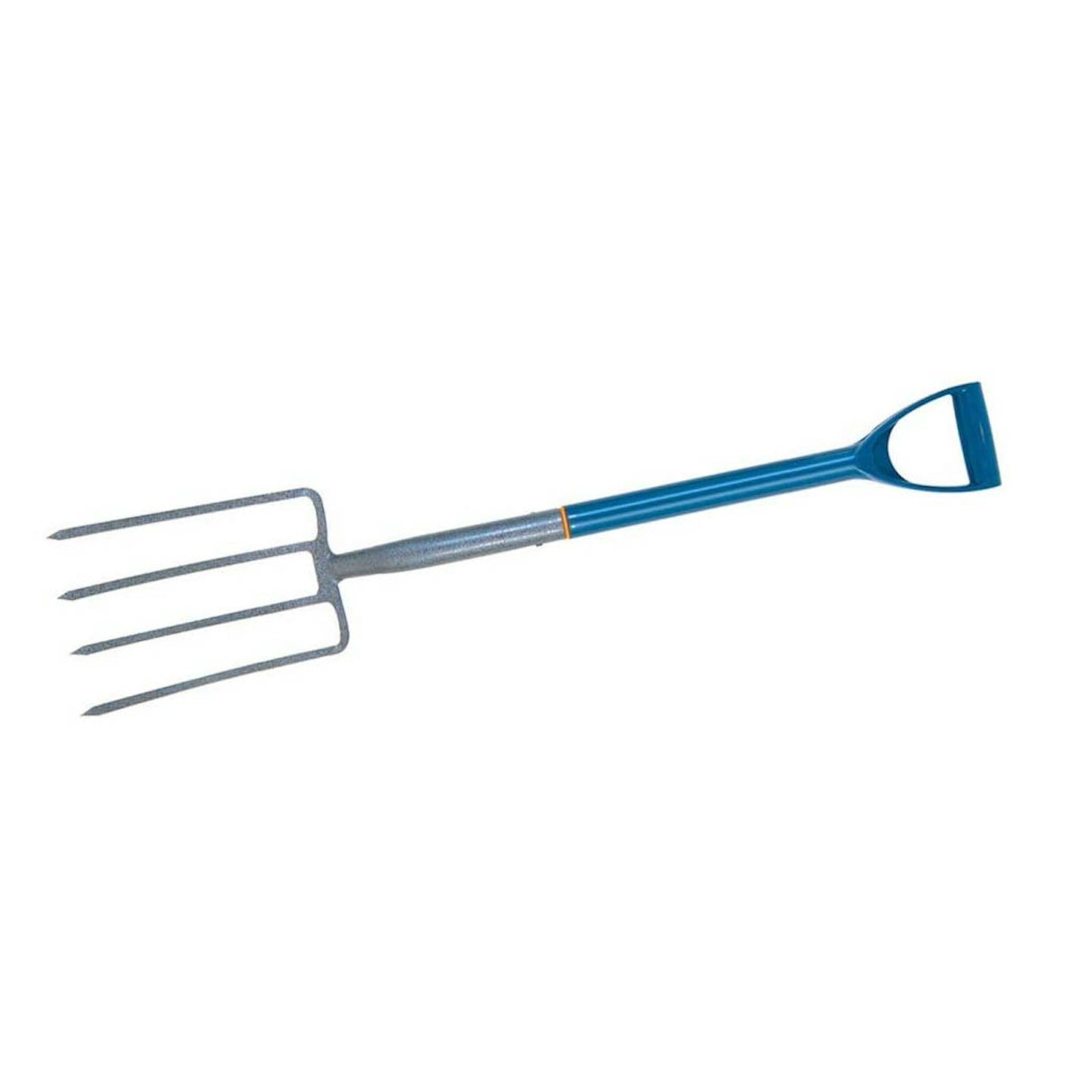 1 of 6
Silverline 675067 Border Fork, 950mm
This epoxy-coated hammered finished fork and polypropylene shaft is made to be durable. At 95cm in length, it is shorter than the average garden fork, making it a great choice if you will be working in a confined space or on the shorter side. All Silverline hand tools come with a lifetime guarantee, demonstrating that it is a tool which has been built with longevity in mind. This is a border fork, so use it for maintaining your beds; its size means it's great for narrow areas; bear in mind that this isn't designed for rocky or chalky soil. It's quite heavy for its size, though - but for the affordable price, it's hard to knock this choice.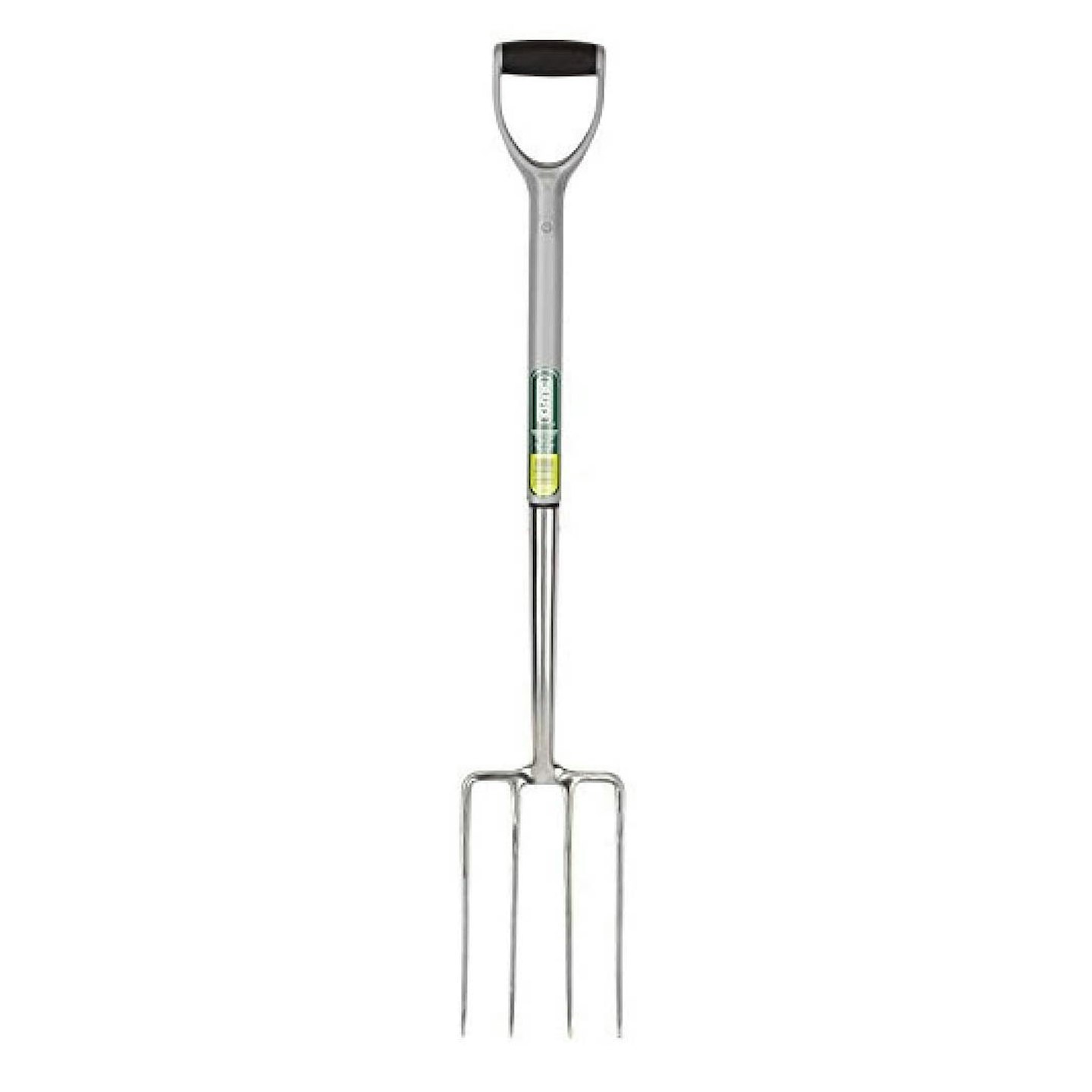 2 of 6
Draper 83755 Extra Long Stainless Steel Garden Fork with Soft Grip
On the other end of the scale is this extra long offering from Draper, ideal for gardeners 6 foot tall and over. The soft grip handle makes it very comfortable to use over an extend period, and its stainless steel frame makes it a sturdy and strong garden fork.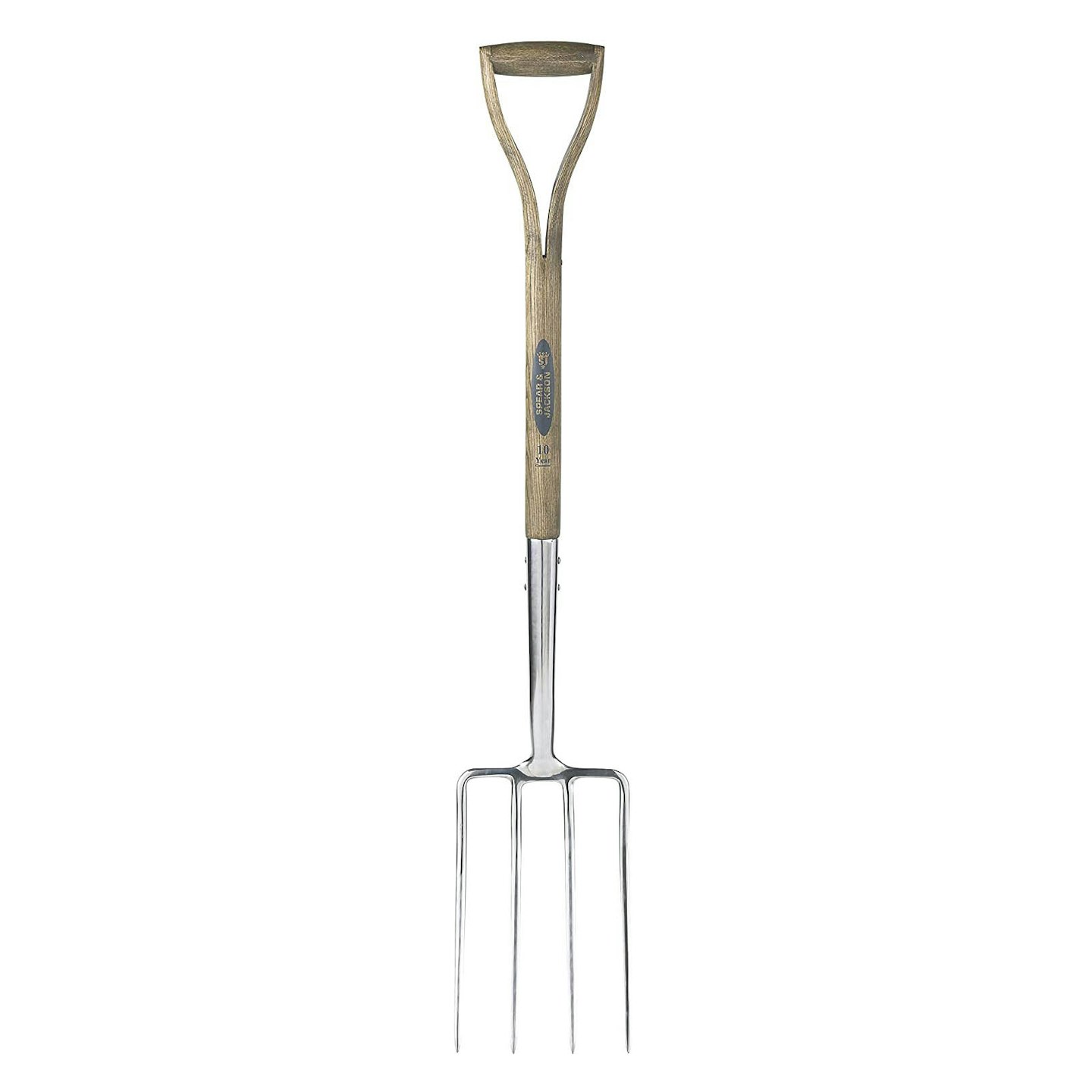 3 of 6
Spear & Jackson 4550DF Traditional Stainless Steel Digging Fork
The rust-resistant mirror-polished stainless steel head and weather-proofed hardwood shaft makes this garden fork a sturdy and durable choice which is designed to last. Its wishbone handle coupled with its compact design makes it comfortable to use allowing for hours of continual labour. It has a traditional look to it but is constructed with long-wearing modern materials.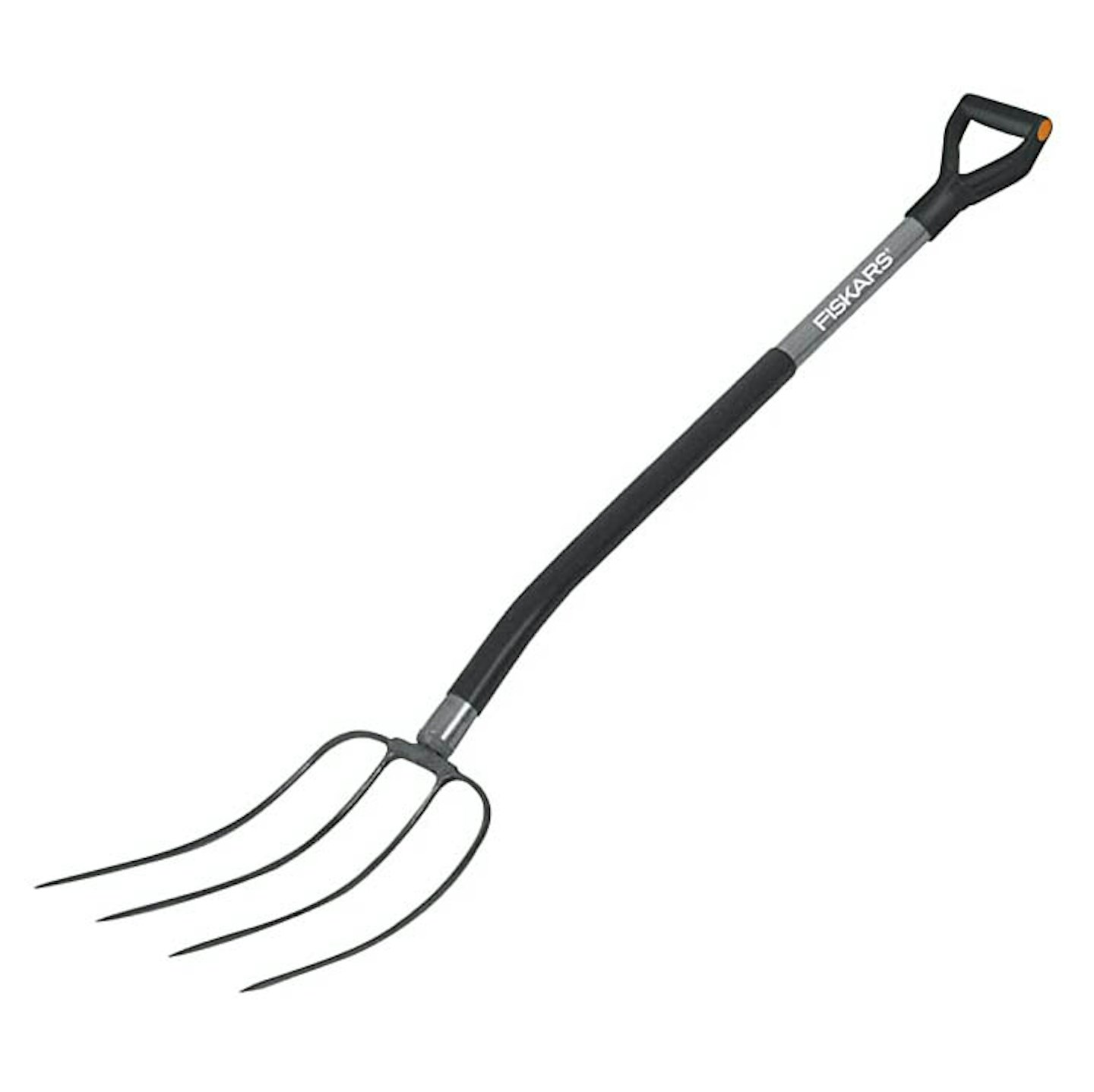 4 of 6
Fiskars Ergonomic Garden Fork
As the name suggests, this garden fork has been designed with efficiency in mind. The boron steel head, with its sharp four prongs allows for effective work, and the long handle and D-shaped hand grip allow for a pleasant user experience, even during the hardest of work.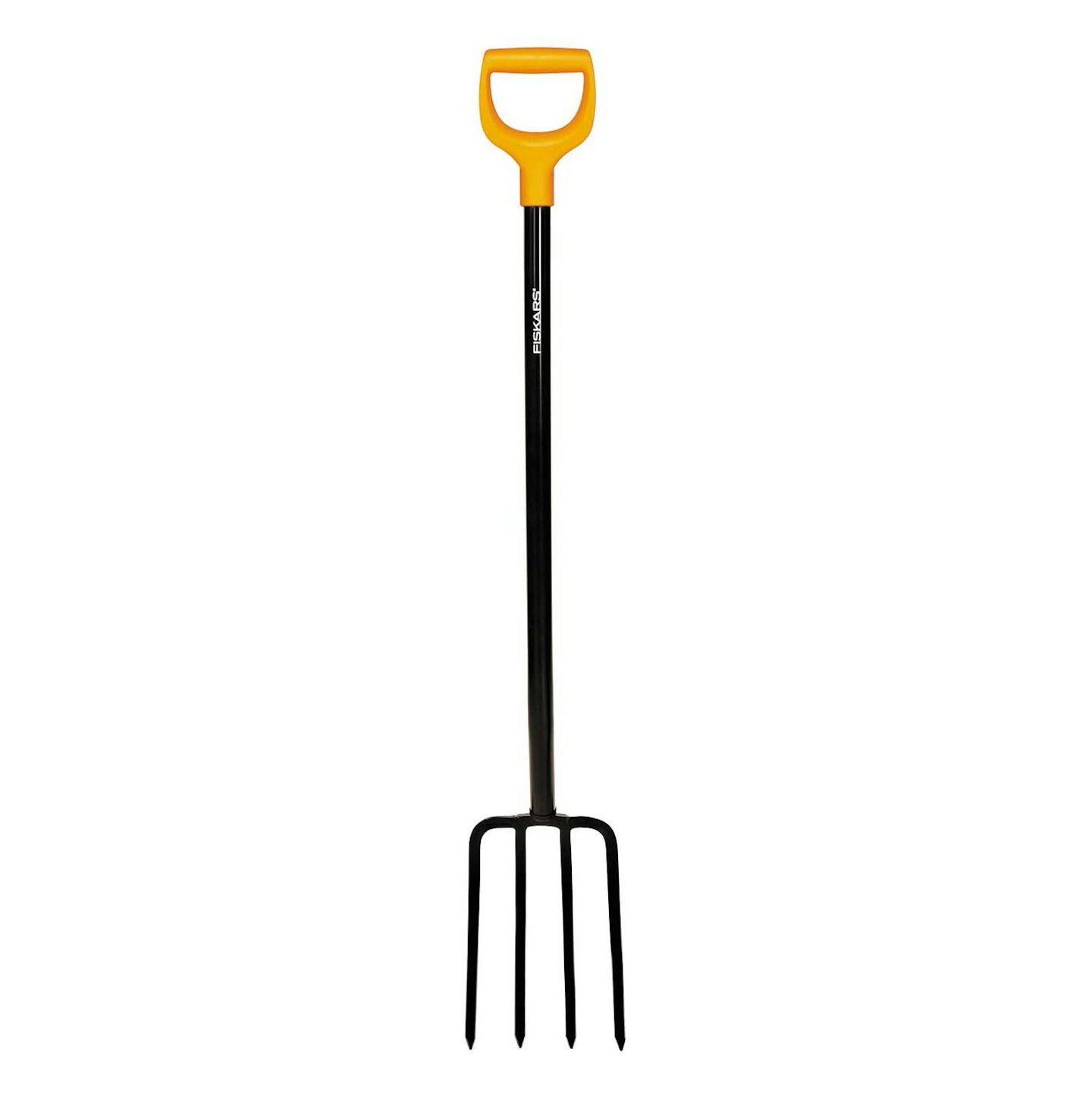 5 of 6
Fiskars Spade Fork for Hard, Stoney Soils
Designed to deal with more testing terrains, this garden fork is a great choice if you will be loosening hard, stony soils. This fork has been designed to suit all body sizes as it is 122cm in length, and 1.66kg. Its lightweight nature and ergonomic design make for an easy digging tool.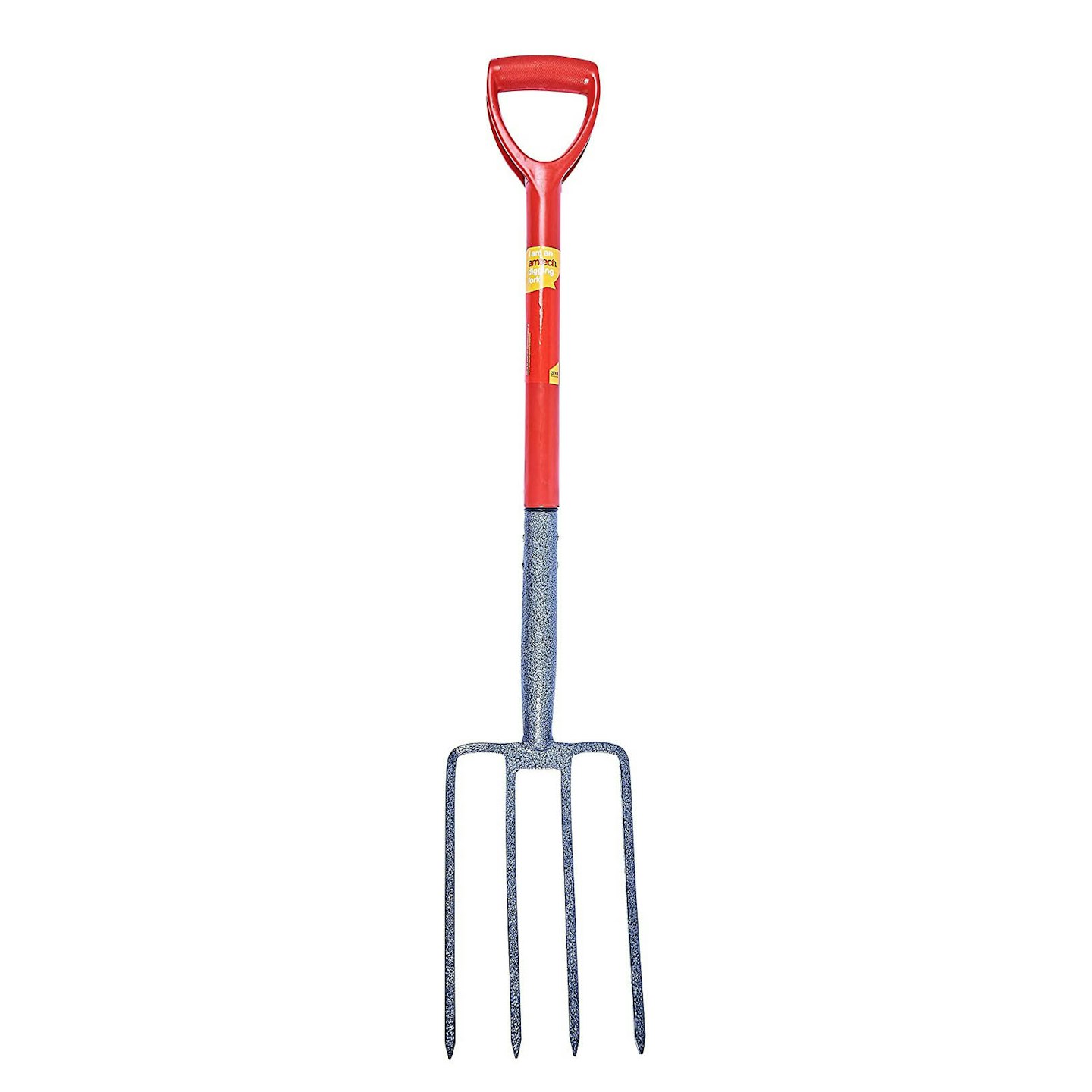 6 of 6
Amtech U1700 Digging Fork
This affordable offering from Amtech promises to be manufactured to their premium standards, assuring durability and will stand up against general wear and tear. A good option for those who are starting out in gardening.
What to read next: