Secateurs are an indispensable tool in your garden armoury. Pruning is essential in keeping your trees, shrubs and bushes looking neat and tidy, as well as helping to regenerate new growth – and that's where a decent pair of secateurs can help!
The type of secateurs you require is dependent on the task at hand; if you will use them for more delicate plants, flowers or shrubs, you are best suited to bypass secateurs. However, if you plan on pruning thick tree branches, I would recommend opting for a pair of anvil secateurs which should make light work of the task.
We have complied this list of recommended secateurs to help you tackle a range of different tasks, taking factors such as cost, durability and ease of use into consideration.
The best garden secateurs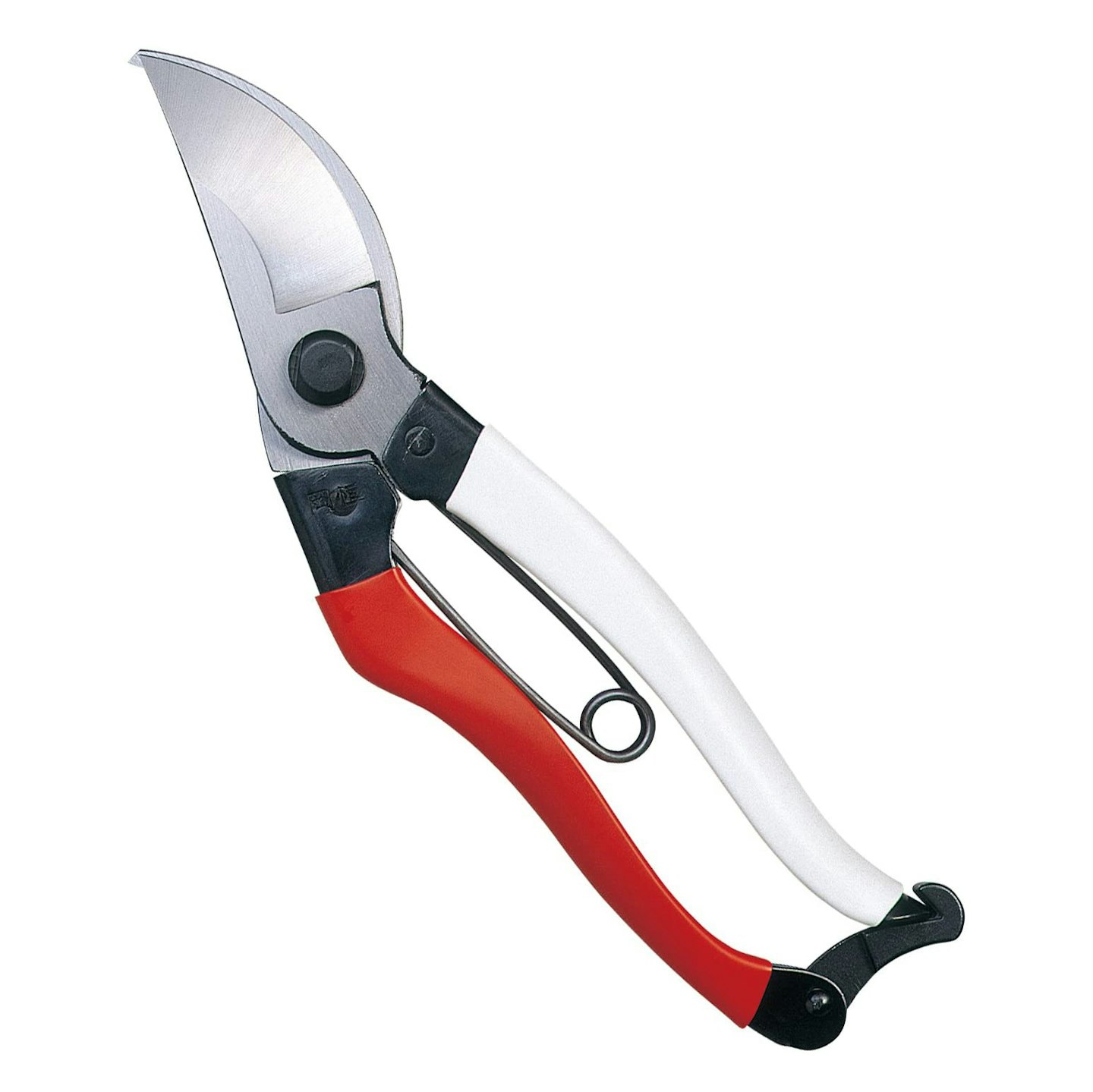 1 of 6
Okatsune 103 Bypass Secateurs
These bypass secateurs frequently appear at the top of experts lists, and with good reason. They have been made with ease of use in mind, making them comfortable to use one-handed thanks to their lightweight construction. Their sharp, angled blades make cutting through plants a smooth experience, and won't cause any unnecessary damage.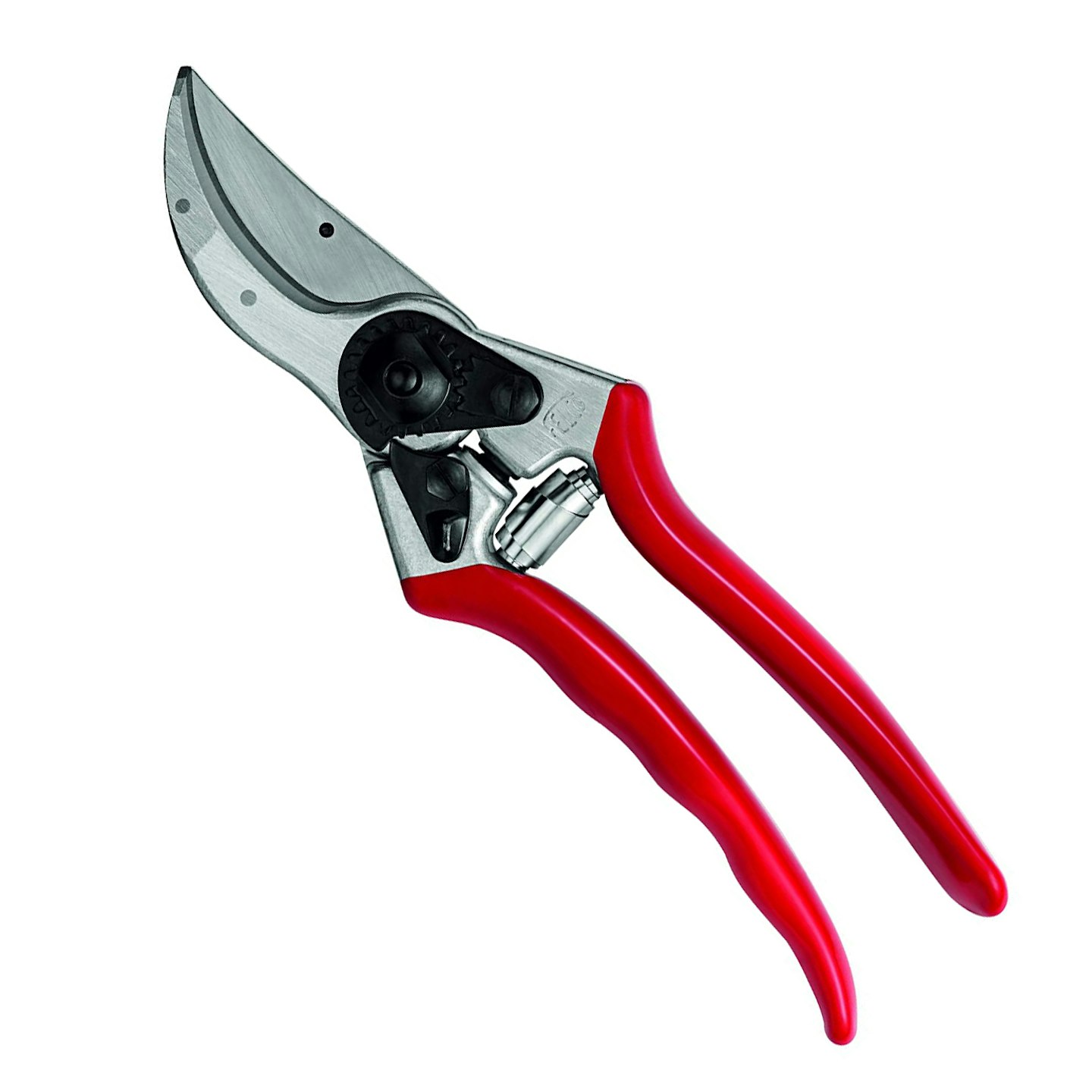 2 of 6
FELCO Model 2 Secateurs (Large)
FELCO's anvil secateurs have been designed with medium to large hands in mind. The hardened steel blades and forged aluminium alloy handles make for a sturdy and durable tool that is built to last – so much so, they have a lifetime guarantee and FELCO will replace any part of the secateurs if they were to break.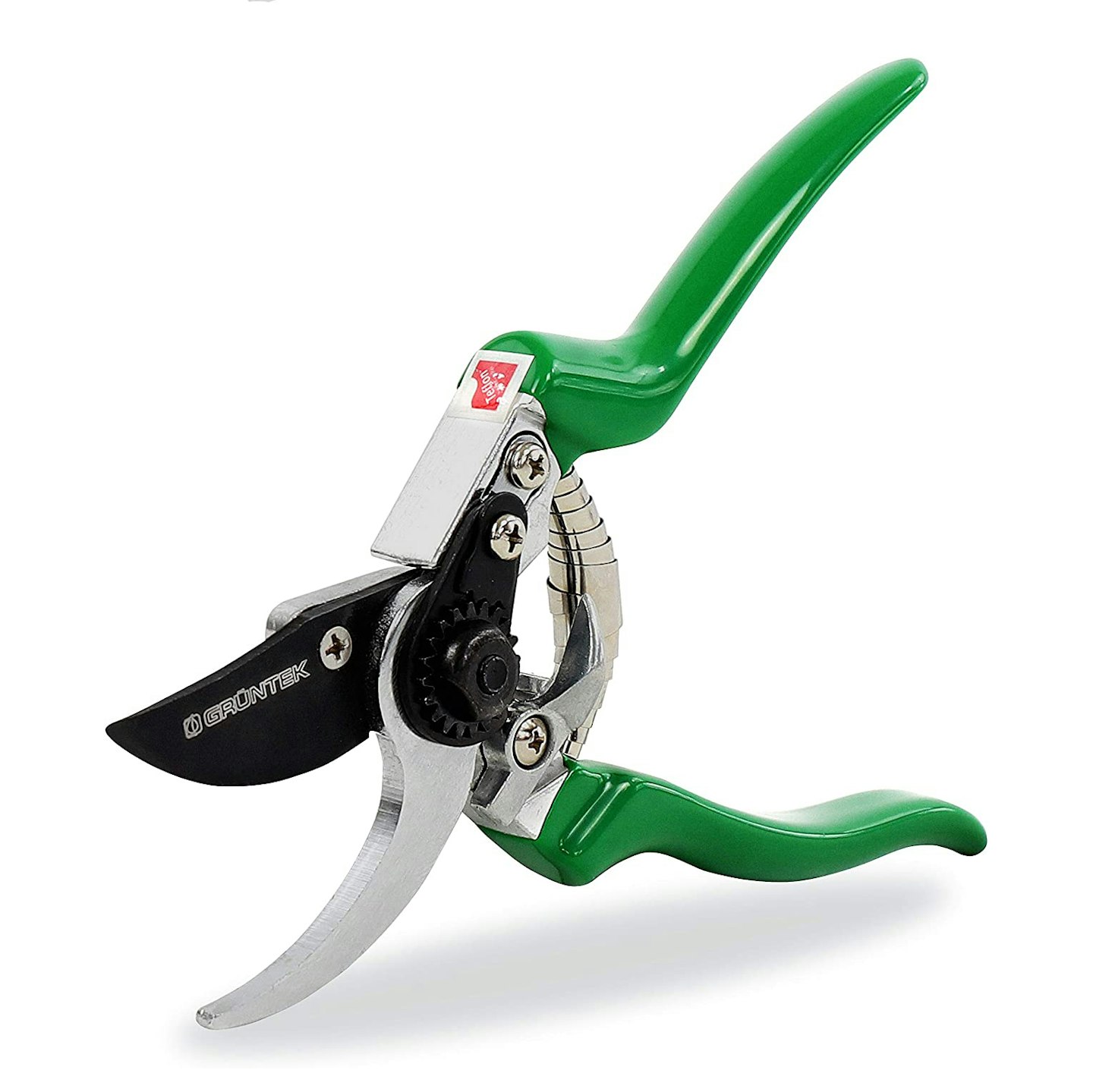 3 of 6
GRÜNTEK Secateurs
This affordable offering from GRÜNTEK shouldn't be looked down on. The blades of these bypass secateurs are made from steel, meaning they will withstand general wear and tear, but also claim to be suitable for professional use. They make light work of delicate stems, up to 20mm in diameter – so they are a great choice for precise work.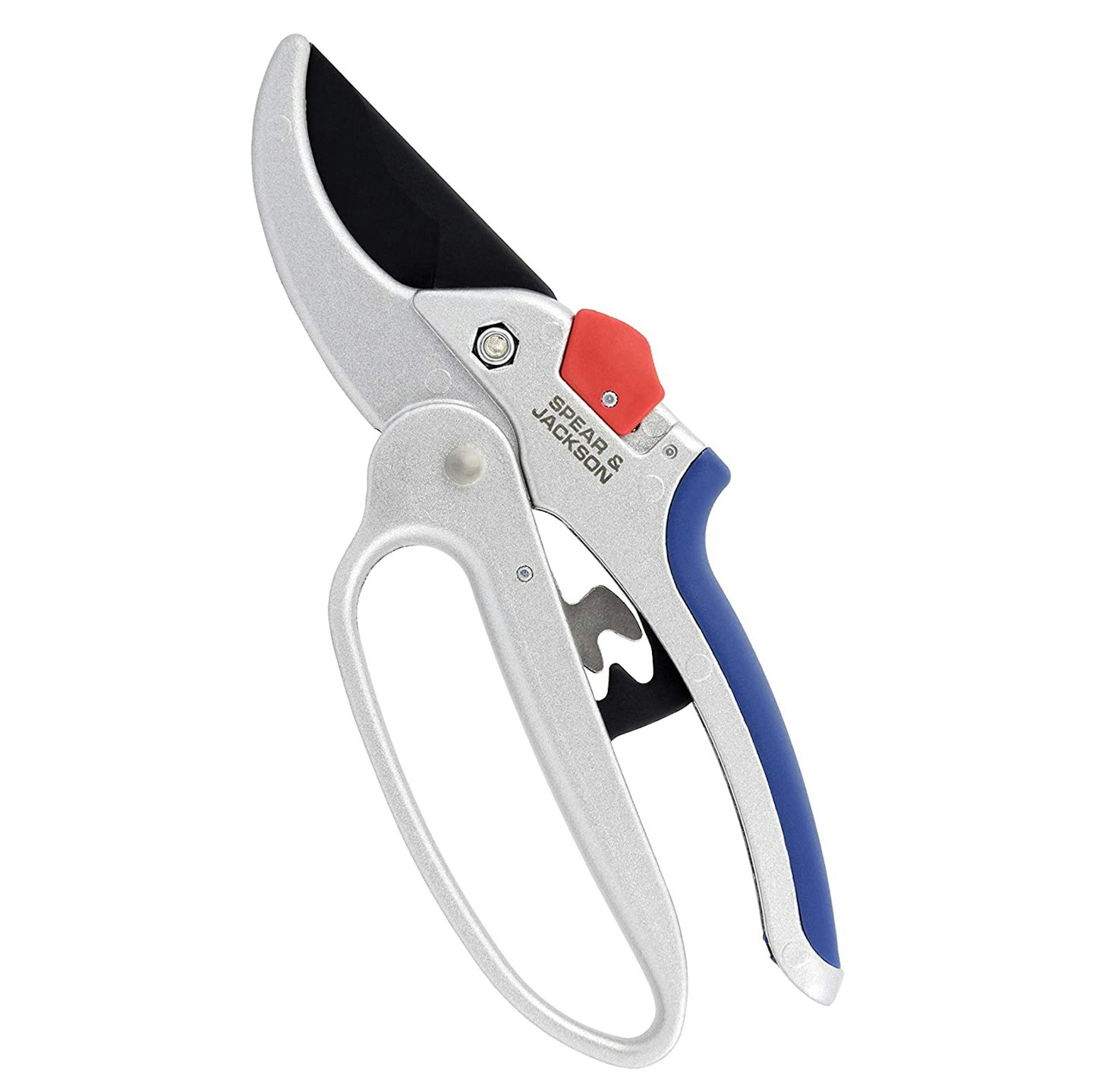 4 of 6
Spear & Jackson 6758GS Razorsharp Geared Anvil Secateurs
If you're in need of a robust tool to get through thicker branches, these anvil secateurs could be the ones for you. Constructed with steel blades and a cast aluminium body, they are sturdy but lightweight, making them a pleasant choice. They have also been designed with geared action to make the cutting action comfortable.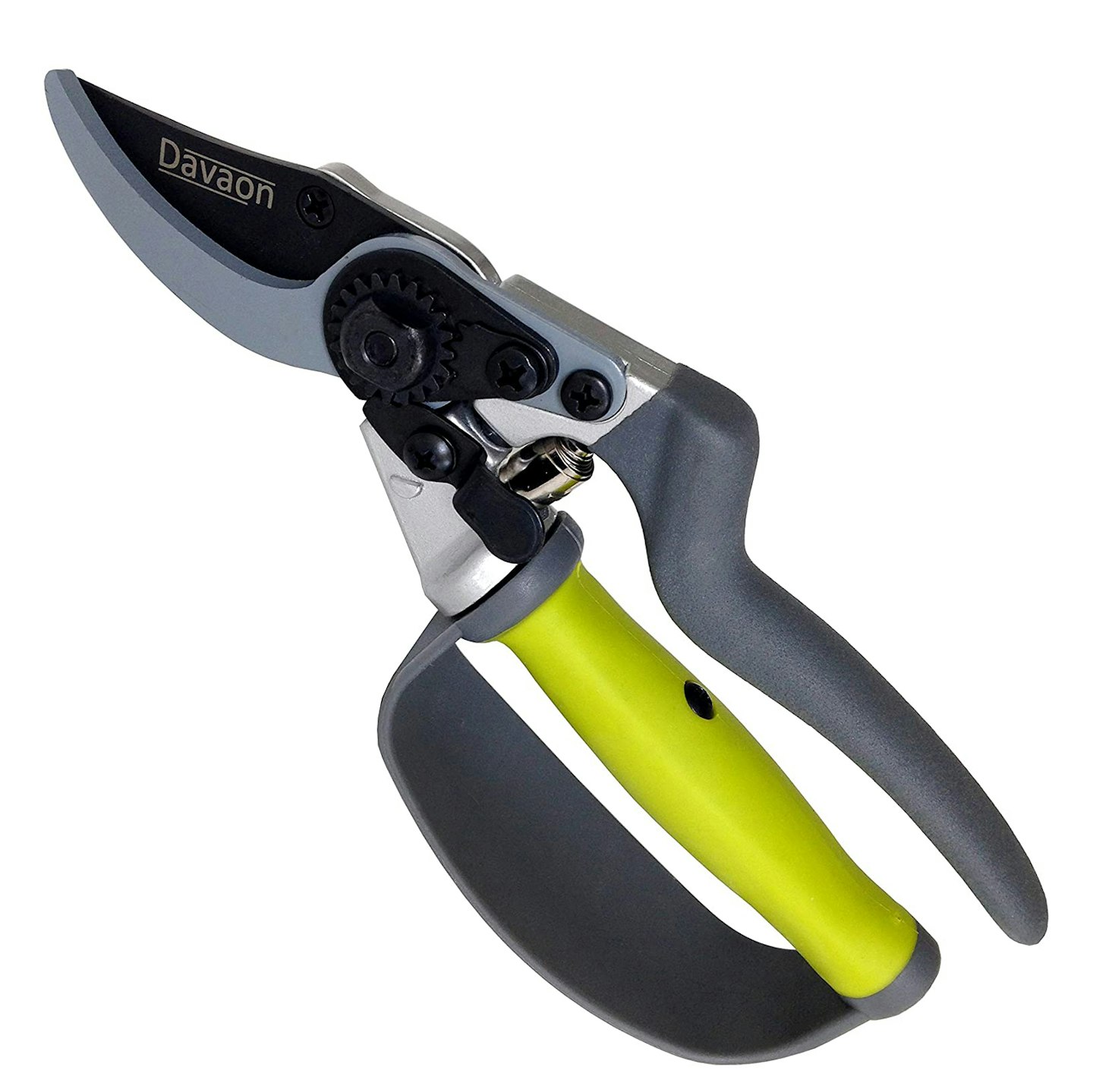 5 of 6
Davaon Pro Bypass Secateurs
Davaon's bypass secateurs boast to be a very comfortable yet effortless choice. Their construction, with auto-rotating lower handle which is designed to spread muscular force evenly across your fingers, makes them easy to squeeze together making them easy to use with minimal exertion. There is also a finger protection guard built in to stop you being scratched by thorns and sharp branches.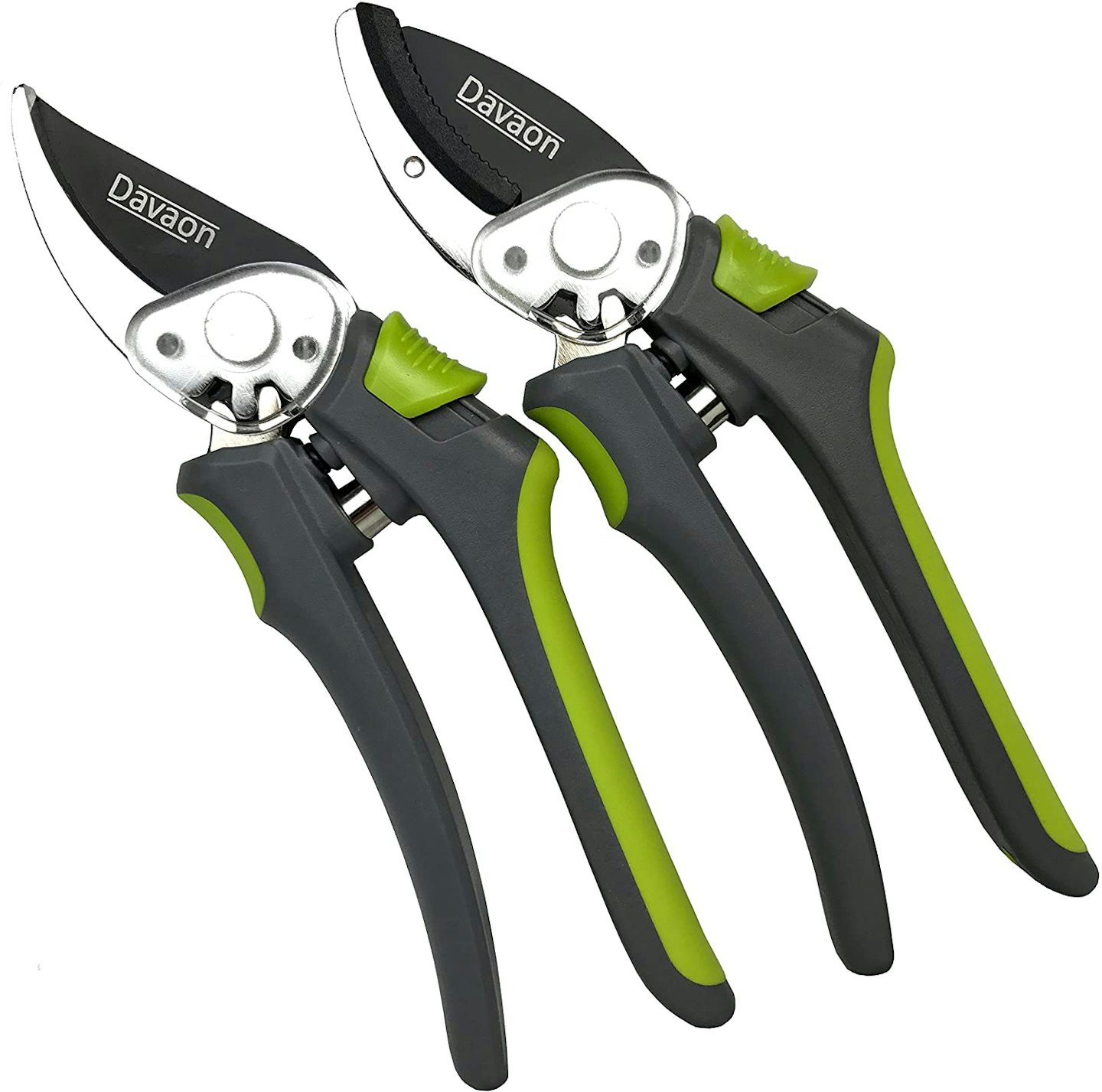 6 of 6
Davaon Pro Geared Secateurs Set in Box
If you're in need of secateurs for both delicate stems and thick branches, this reasonably priced set from Davaon will do the trick. The bypass secateurs will make seamless work of live stems, and the anvil secateurs are ideal for cutting through woody and dried out stems, you will have all bases covered. They promise to be built for comfort and to stand up to general wear and tear thanks to their steel and fibreglass build.
What to read next: