Perhaps you're running out of space on the patio for any more potted crops, or you're looking for something unusual for your basketsthis year.
Well, a surprising number of crops work really well in hanging baskets. They're such fun for growing crops in – dangling displays of tempting fruit and veg just outside the door are great for picking when you're pottering about the garden on a summer's day.
Choose as large a basket as possible, and the ones with holes in mean you can plant at the top and at the sides for a fuller look – and you get to harvest more crops too. There are lots of plants specially bred these days for cascading in a basket, but ordinary lettuce, cucumbers, peas and beans or beetroot all work just as well.
Make sure your baskets aren't too exposed and don't get too sun-scorched – or vice versa; ensure they don't languish in a shady rain shadow either.
What's vital is to feed and water your basket edibles frequently, particularly in dry spells – despite this, basket crops are worth all their diva demands!
Garden News Recommends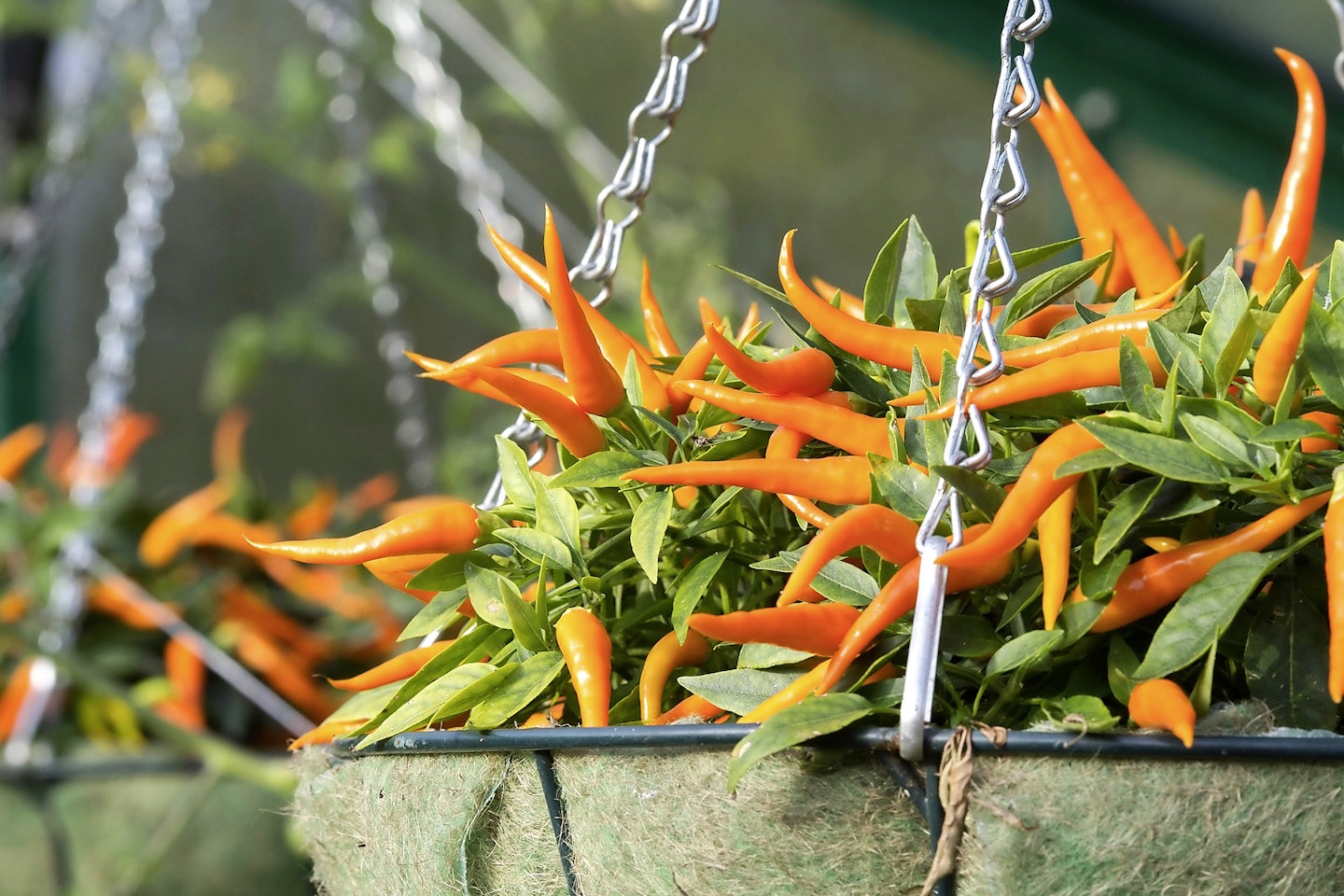 Sweet pepper 'Sweet Sunshine' – Prolific cropper of tiny golden fruits, which are really sweet to taste. Available from DT Brown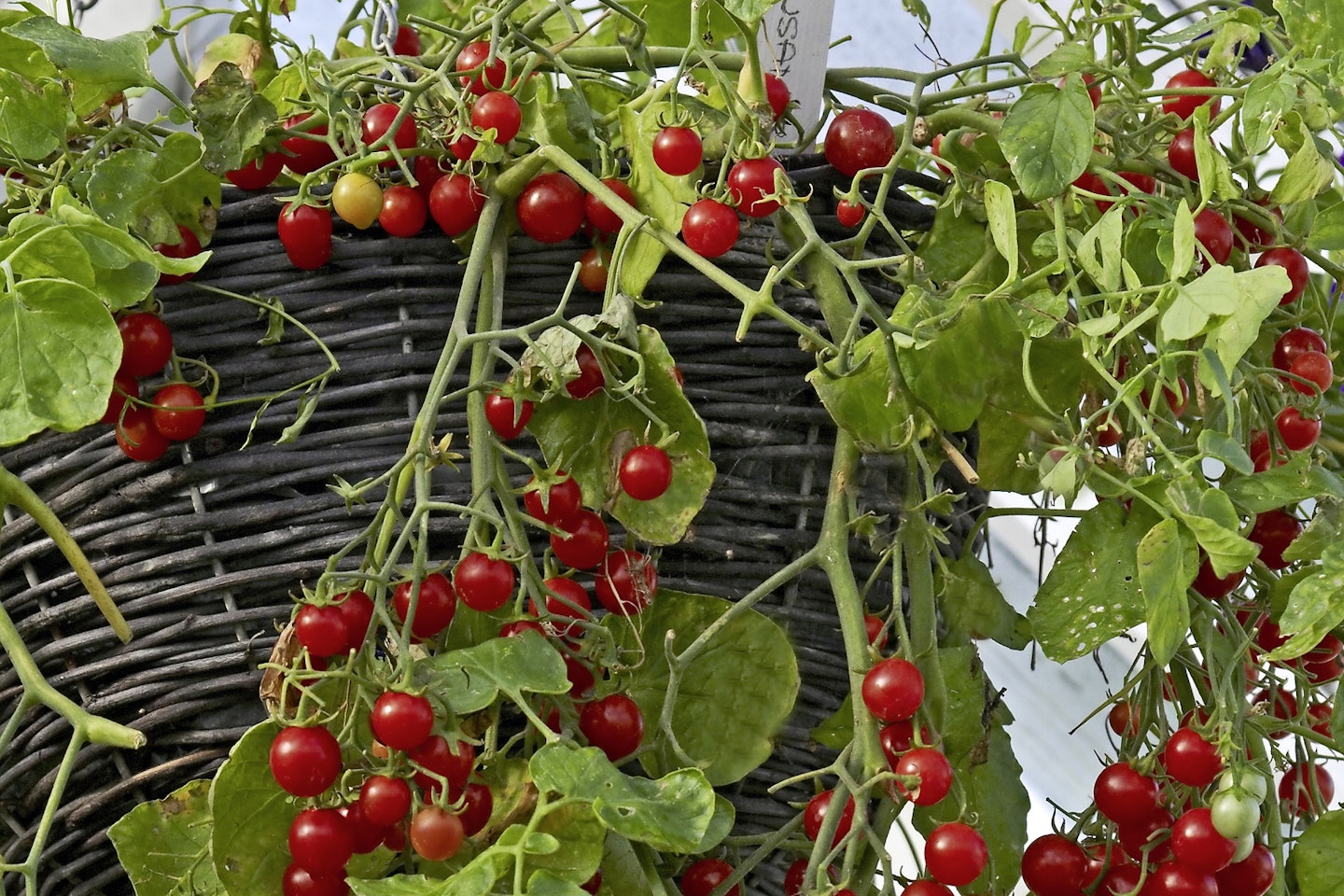 Tomato 'Hundreds and Thousands' – Easy, vigorous tumbler producing hundreds of tiny fruit. Available from Dobies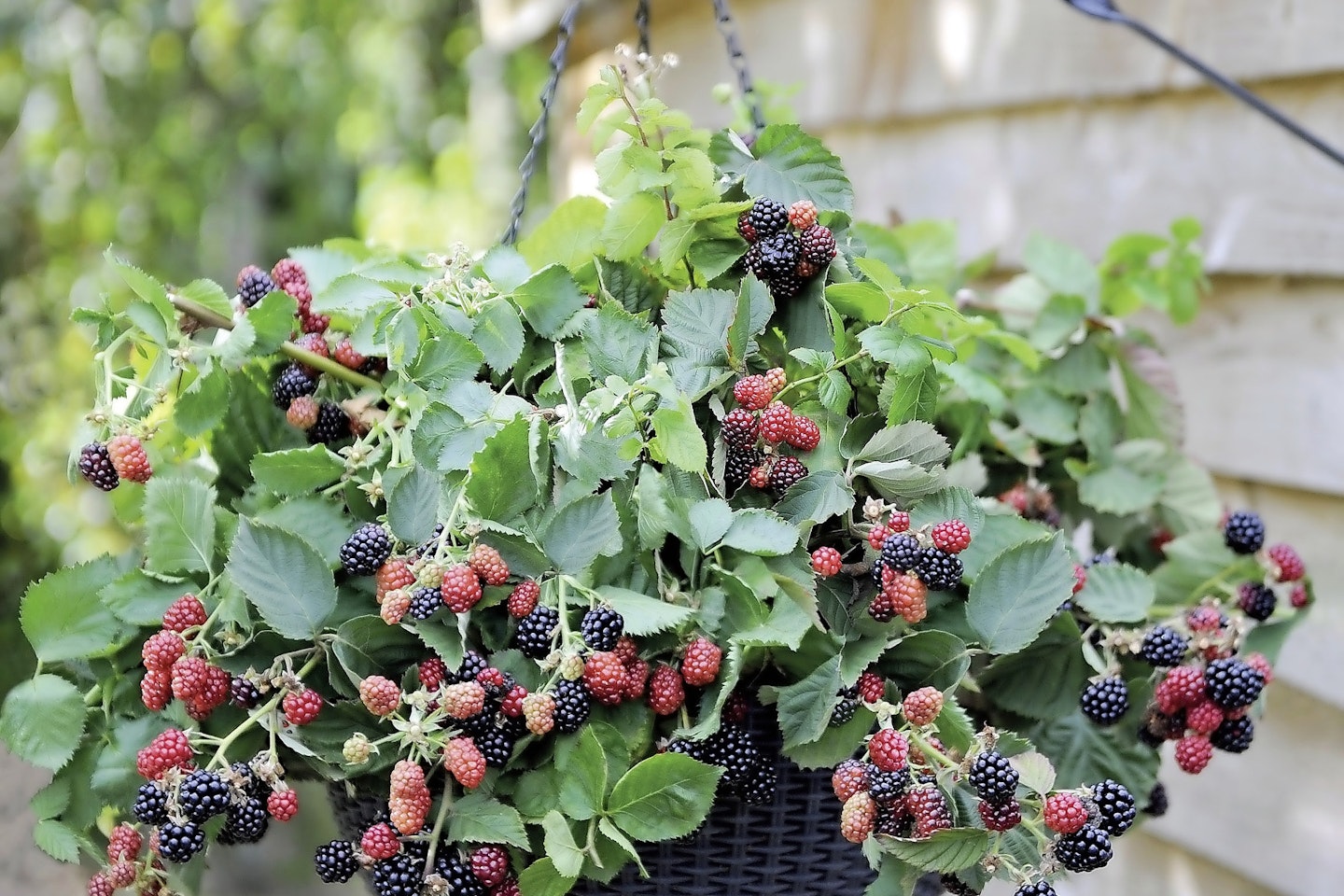 Blackberry 'Black Cascade' – A thornless trailing variety grown especially for baskets. Available from Crocus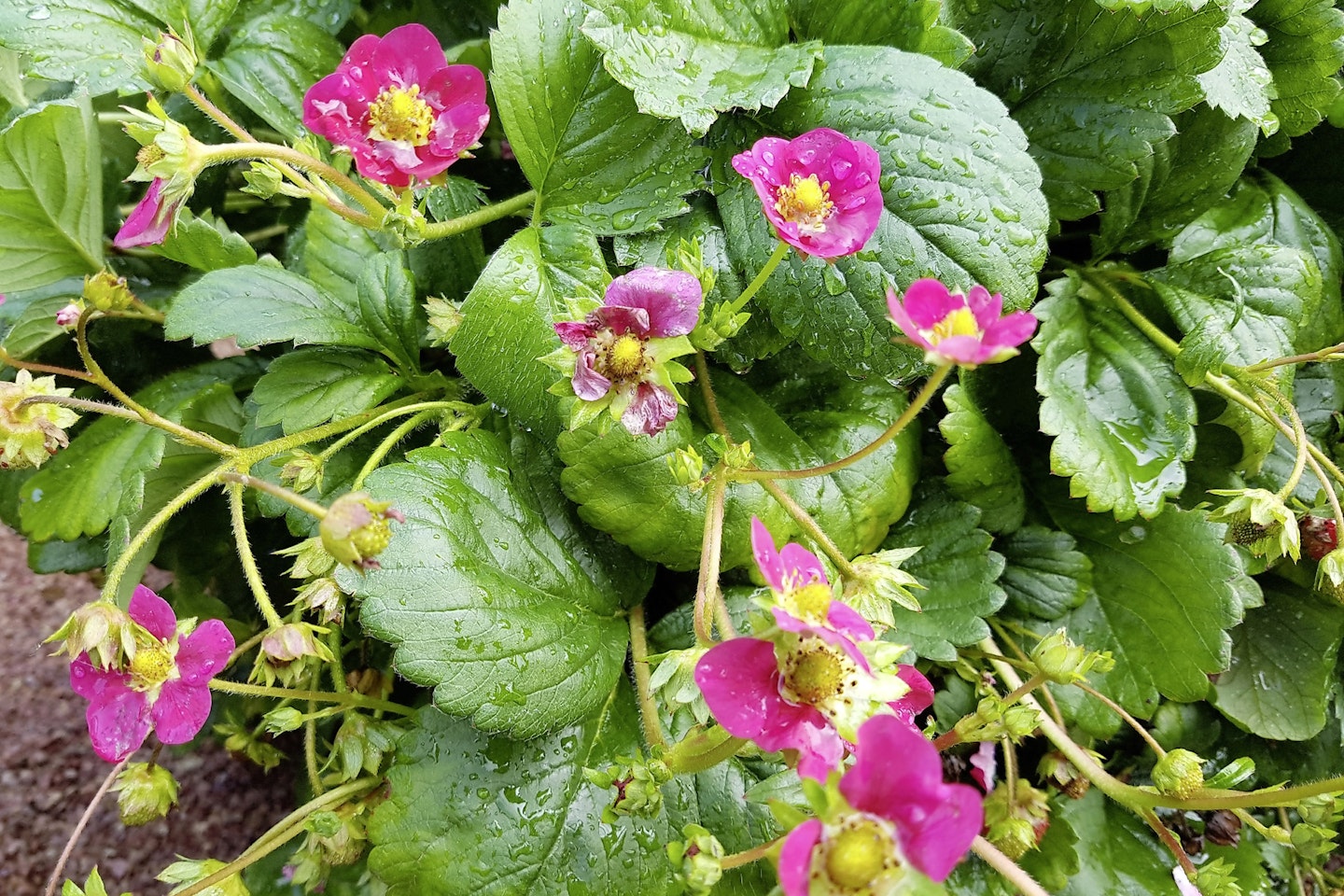 Strawberry 'Toscana' – Award-winning variety with pretty pink flowers. Collection of two varieties plus free baskets available from Mr Fothergill's