Everyone loves sweet peas so give yours a flying start by sowing them now for stronger growth and earlier flowers than spring-sown ones.
Now until November is the ideal time to sow to get the longest season, with flowers appearing by late May or early June. Grandiflora and Spencer varieties can be grown this way.
Sweet pea seeds will germinate without pre-treatments, but you can pre-soak in water for a few hours or chip the seed coat with a knife. Although you can use 7.5cm (3in) pots or cell trays, the ideal container to use is the Rootrainer, whose narrow, ridged cells encourage the roots to grow downwards rather than spiral round a smooth-surfaced container.
You can also use toilet roll tubes. Alternatively, sow in a tray and prick out seedlings into pots or cells when large enough to handle. Germinate seed in a cold greenhouse, cold frame or well-lit windowsill at a temperature of 15-18C (59-64F).
Covering with a propagator top will help raise the temperature. Keep seedlings moist, but not too wet.
Once established they can be grown on in cooler temperatures and will withstand moderate frost. Transfer to a cold frame to harden them off, ensuring plants don't dry out, and plant out in final positions from early spring.
Try these favourites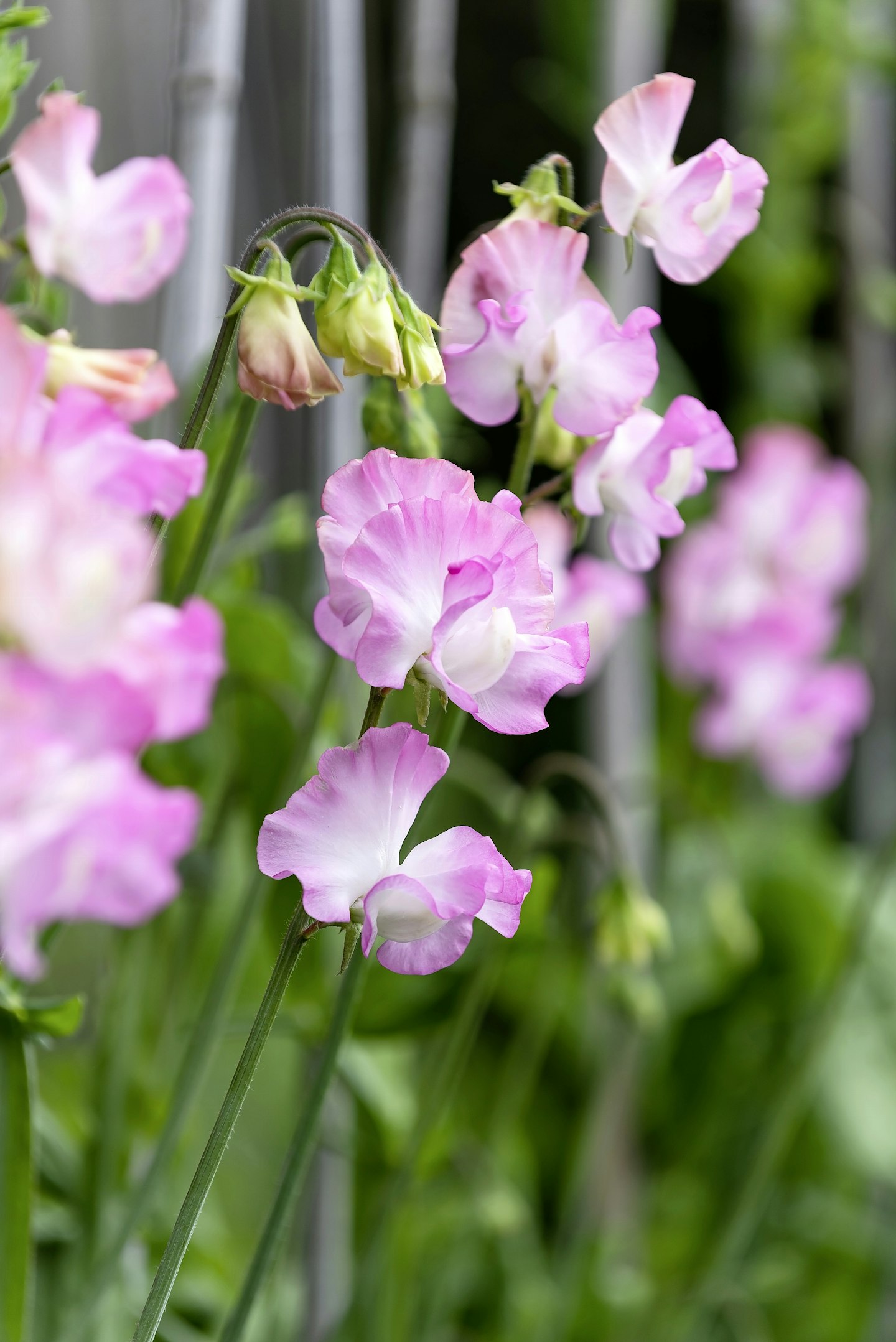 Sweet pea 'Gwendoline': Heavily-scented Spencer type with frilly blooms. Long stems are good for cutting.Sweet pea 'Gwendoline'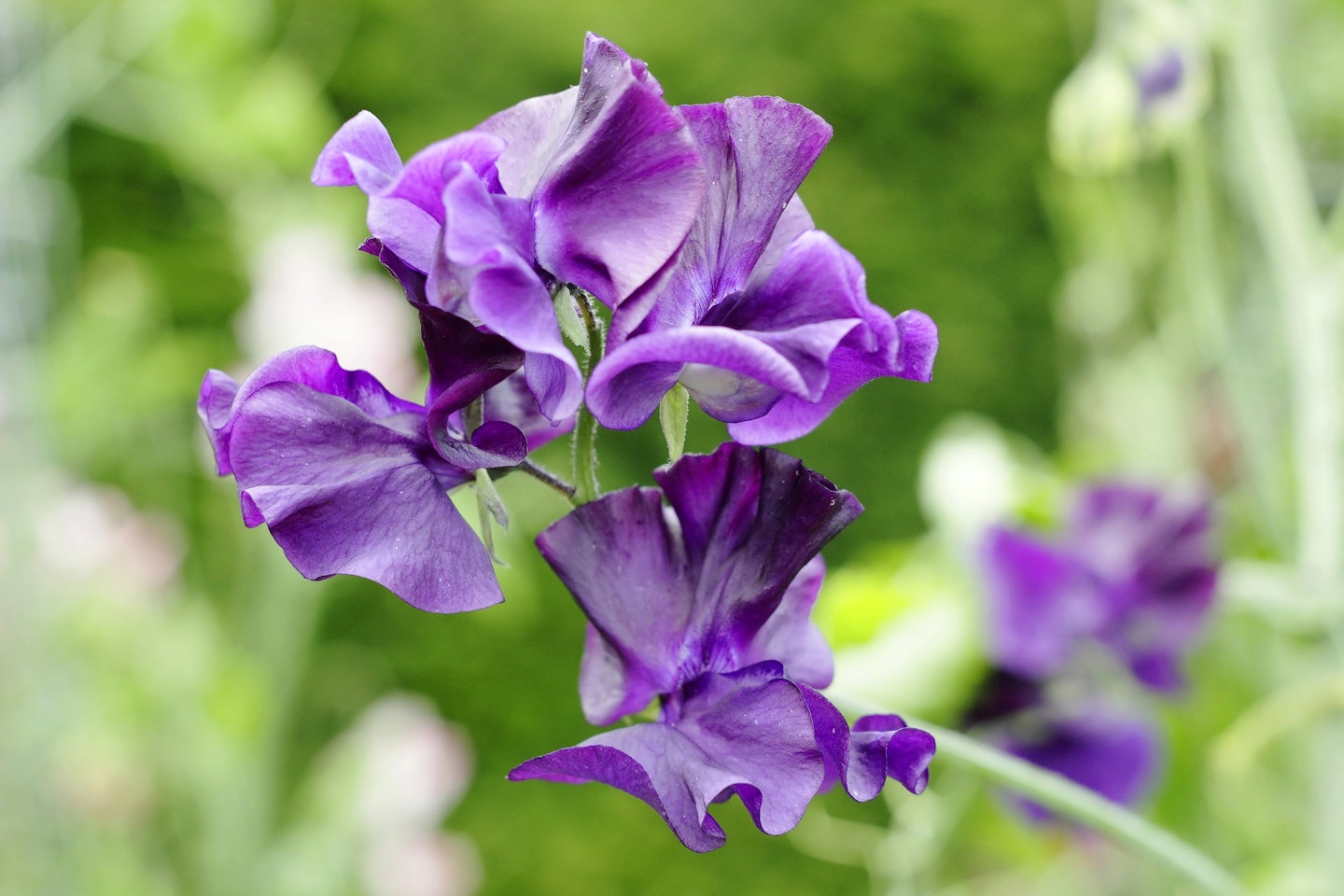 Sweet pea 'Joyce Stanton': Rich deep blue blooms of this Spencer variety are weather resistant and held on long stems.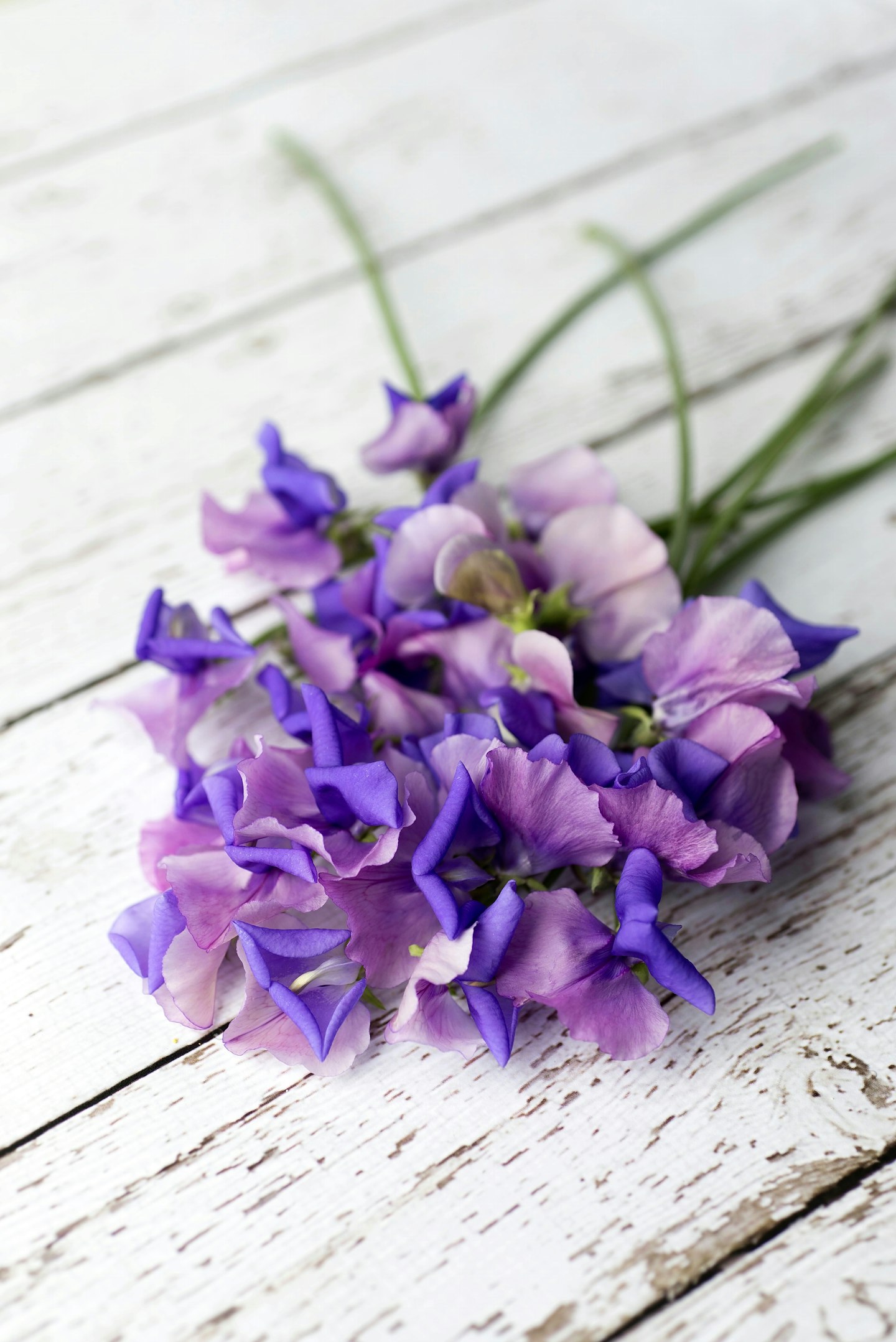 **Sweet pea 'Erewhon':**Distinctive reverse bi-colour with darker lower petals is both eye-catching and highly fragrant.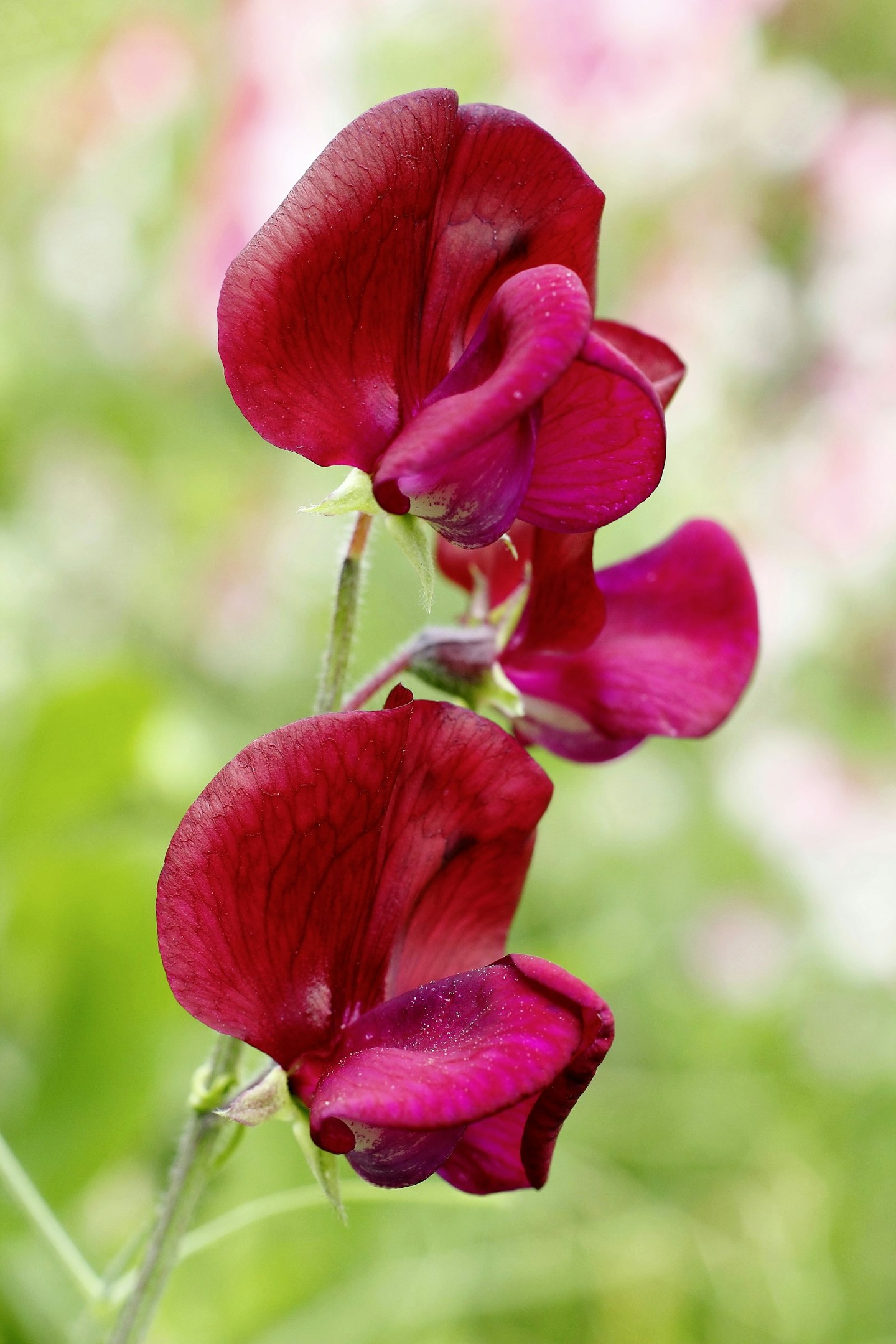 Sweet pea 'Black Knight': A fabulous scent and deep crimson blooms make this old-fashioned variety ideal with paler varieties.
Step by Step
Sow one or two seeds per cell tray or Rootrainer
Grow on in a frost-free greenhouse, keeping seedlings moist.
Harden off in a cold frame from February, planting out in April.