The postponement of the RHS Chelsea Flower Show until autumn 2021 has denied gardeners their fix of floral fragrance – that burst of scent that stops you in your tracks upon stepping foot in the floral marquee. So why not grow a spectacular tower of blooms at home that'll pack as much flower power and perfume as an award-winning show exhibit?
Even if you're new to gardening, you won't go wrong with tree lilies. Their colossal, triffid-like stems will reach for the skies, dwarfing garden fences in less than a year. Every July onwards, tree lilies bear up to 30 enormous flowers per bulb, with most emitting a powerful fragrance that'll be the talk of your neighbourhood! If you're a fan of flowers that are unashamedly showy and deliciously scented, it's time to get bulbs planted now.
Tree lilies are a relatively new innovation that have taken the market by storm over the past decade. These giants are the result of years of plant breeding, which saw tall Oriental lilies crossed with showy trumpet types, creating supercharged monsters that knock rivals for six when it comes to vigour, fragrance and an abundance of flowers.
Energy-packed bulbs produce fast-growing stems that soar to 1.5m (5ft) high in their first season, hitting heights of up to 2.4m (8ft) in subsequent years. The spectacle of these gigantic displays becomes more impressive as years go by. Sold under a variety of names, including skyscraper lilies and Goliath lilies, as well as tree lilies, bulbs are fully hardy and thrive in containers and borders. They're ideal for plugging gaps to add height at the rear of flower beds; for growing through shrubs, hiding walls and fences and for screening off unsightly areas of the garden during the warmer months.
Ones to try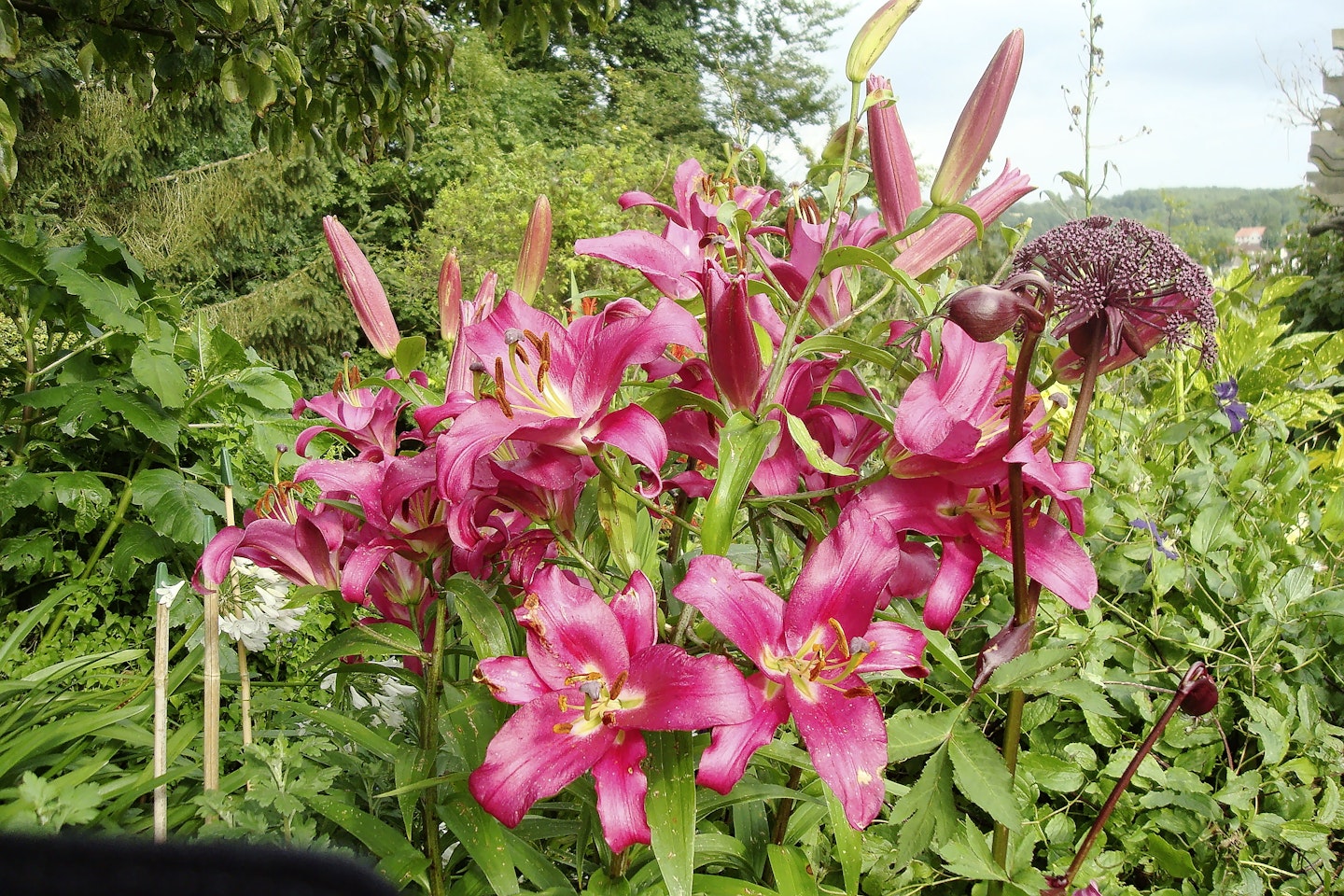 1 of 9
CREDIT: Bauer
'Pink Explosion'
2 of 9
'Starburst'
3 of 9
'Saltarello'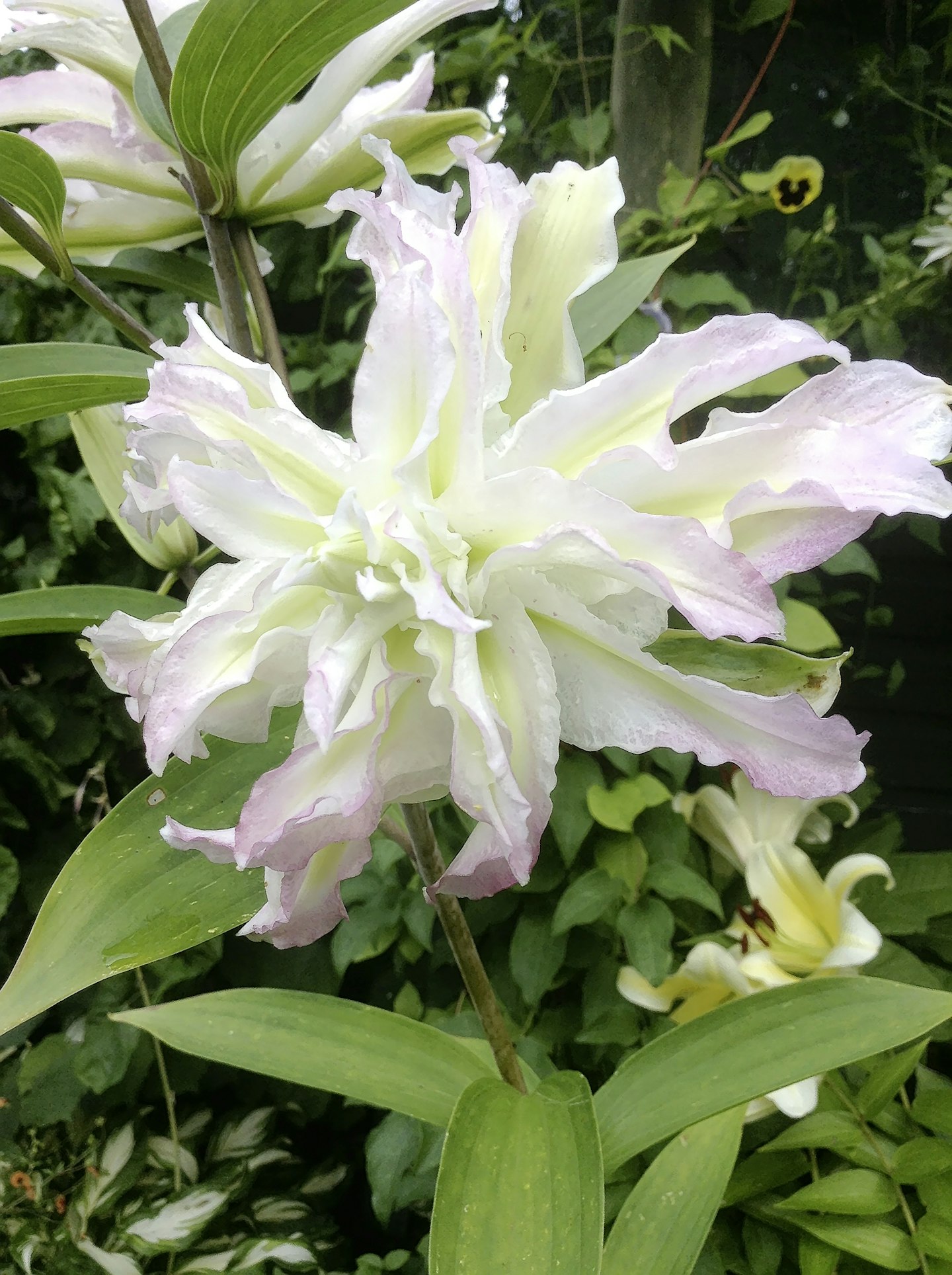 4 of 9
'Picasso'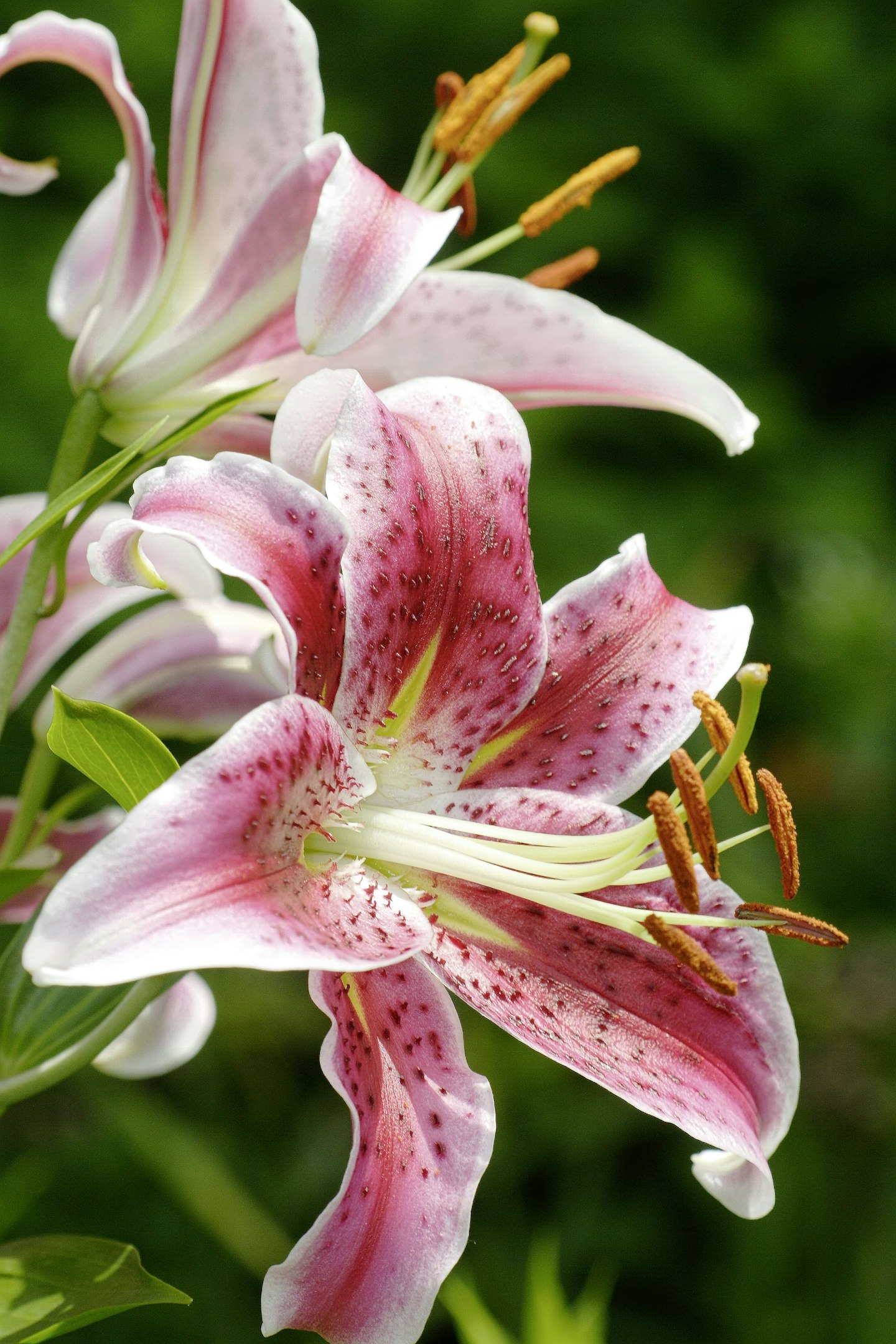 5 of 9
'Anastasia'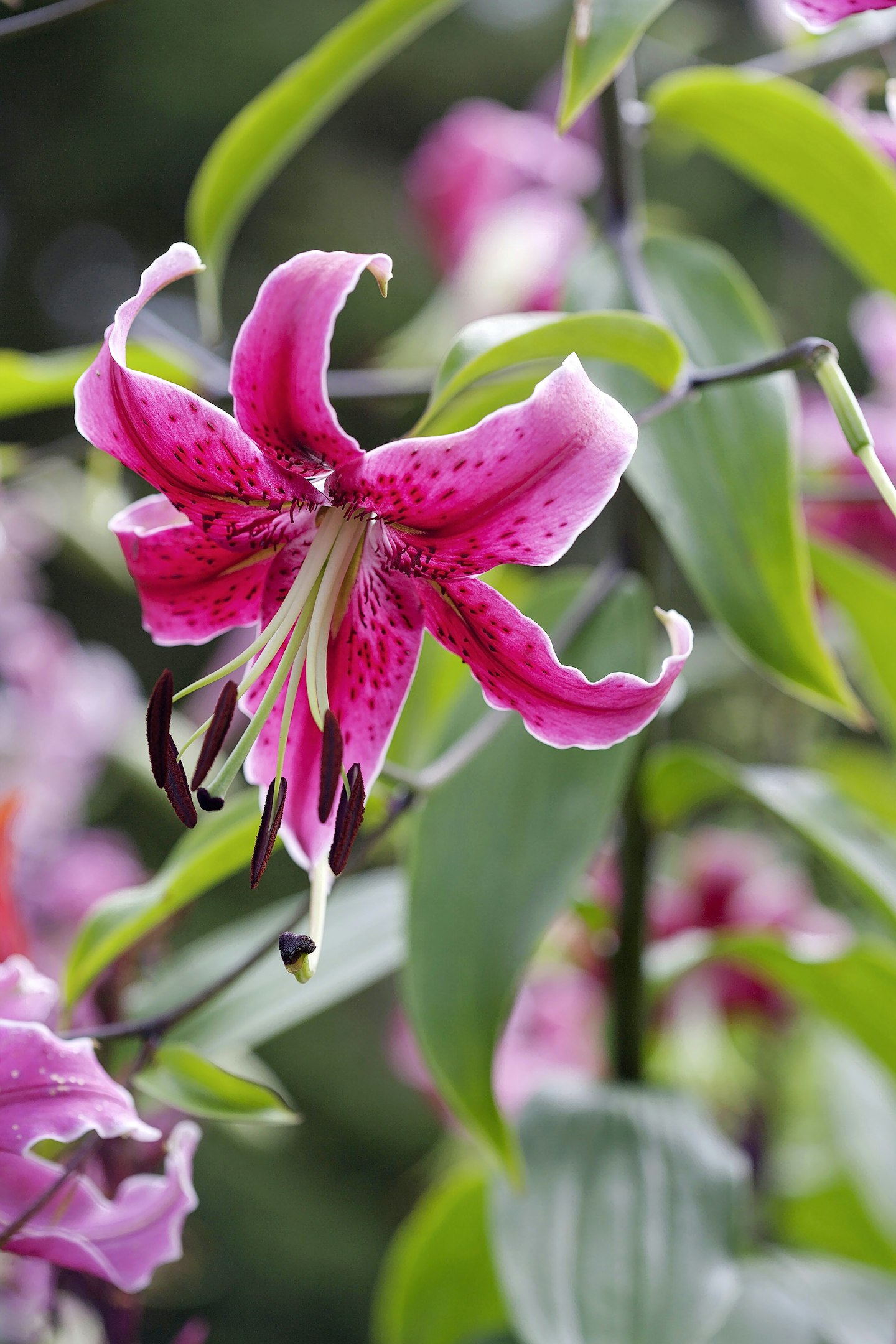 6 of 9
'Miss Feya'
7 of 9
'Yellow Rocket'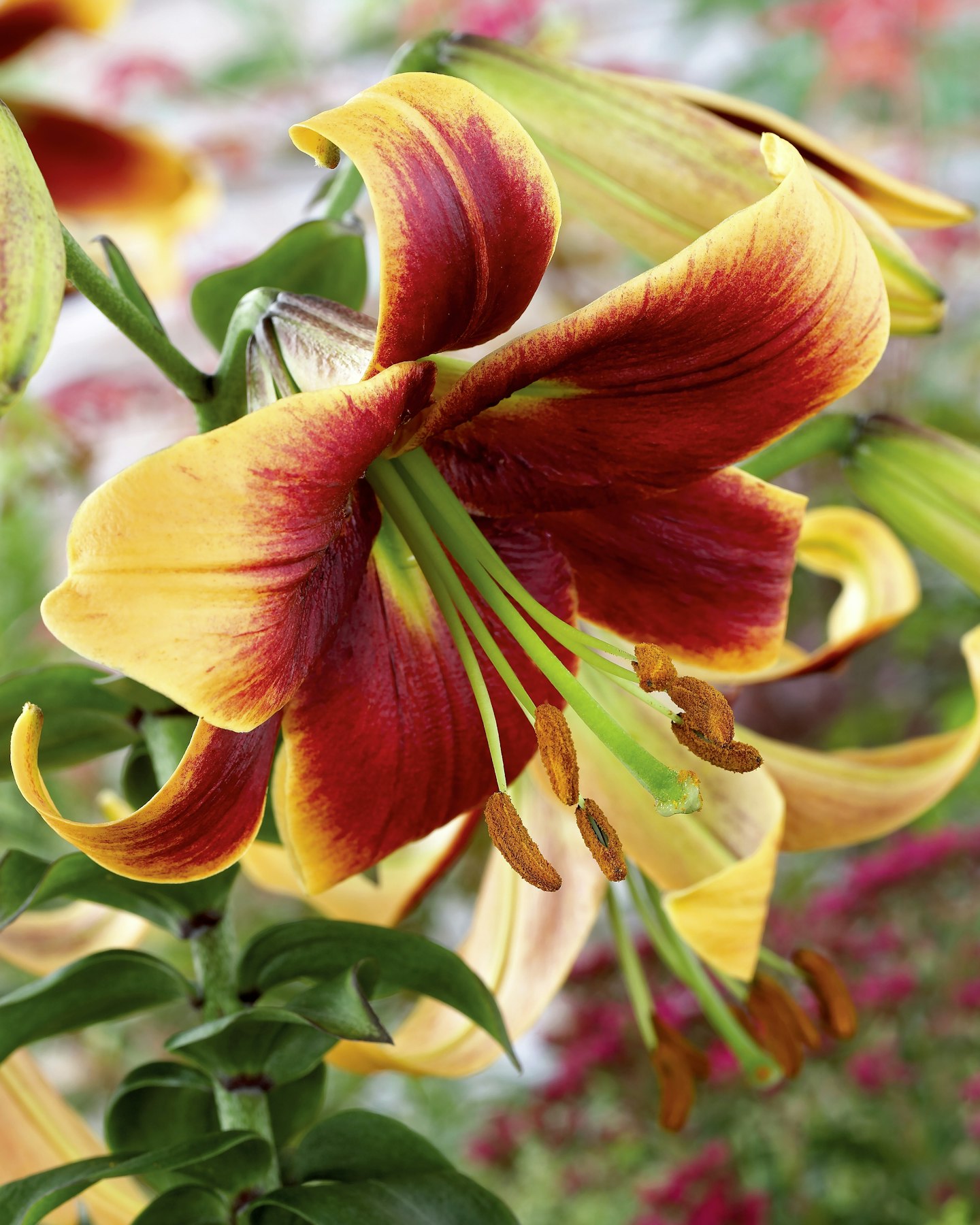 8 of 9
'Debby'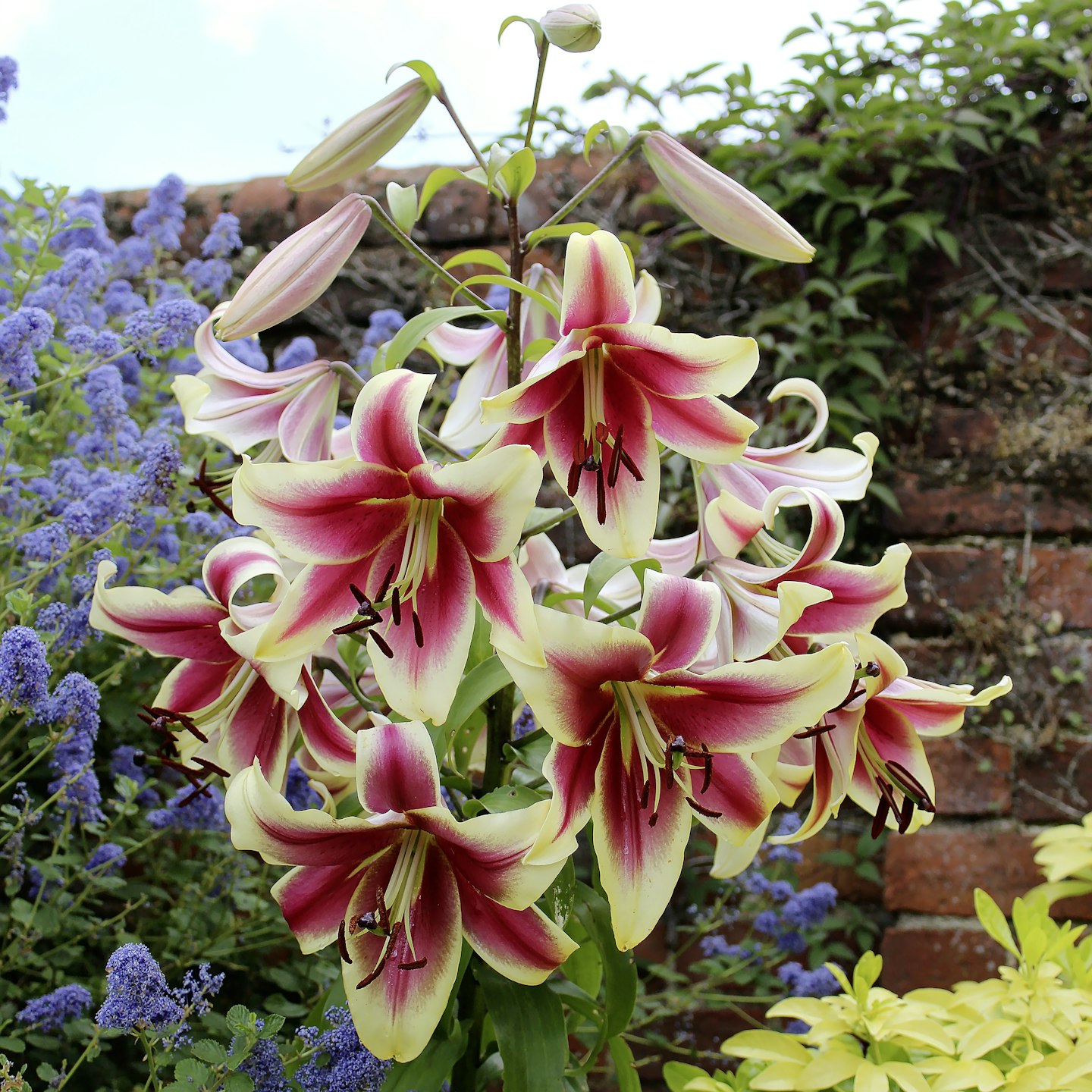 9 of 9
'Matisse'
Ones to try:
'Pink Explosion': A single bulb can produce up to 30 shocking-pink, perfumed, trumpet-shaped blooms, each spanning 20cm (8in). This variety flowers profusely in its first season, hitting 2.4m (8ft) high in its second year.
'Matisse': Sold as a skyscraper lily, 'Matisse' is a two-tone wonder, with each stem bearing more than 20 gigantic red-and-yellow, trumpet-style blooms. Flowering from July, stems reach up to 1.2m (5ft) in its first year and exceed 1.8m (6ft) in subsequent seasons.
'Anastasia': An exotic pink hybrid lily with up to 40 blooms per bulb. Each highly fragrant, pink flower features a deep stripe of magenta through the centre of its petals. Mature height: 2.5m (8ft).
'Picasso': Stunning double, ice-white blooms infused with blush pink will set the backs of borders ablaze on summer evenings. Flowers are pollen-free but pack as much fragrance as single-flowered varieties. Grows to 2.5m (8ft).
'Starburst': The one to choose for a riot of colour! Huge blooms emerge with rich red centres, fading to golden shades of yellow towards petal edges. Stems can tower to 2.4m (8ft) in their second year.
'Salterello': Widely grown by commercial lily producers in Holland, this skyscraper lily will be laden with vibrant orange/yellow blooms from July, emitting heady perfume from 1.2m (4ft) stems that will soar to even greater heights in future years.
'Miss Feya': Inject glamour into borders with these exotic, heavily perfumed, red-pink flowers featuring recurved petals during high summer. A top choice for cutting for the vase, stems reach 2.5m (8ft) high within three years.
'Debby': The arrival of high summer is heralded by this lily's sweet fragrance, originating from its stunning red-and-orange trumpet flowers, each of which can span 20cm (8in). Plants will soar to 2m (6½ft).
'Yellow Rocket': Enormous, fragrant, yellow blooms fade to creamy white towards their edges, making this towering tree lily a top pick for infusing summertime borders with vibrant hues. Grows to 2.5m (8ft).