Forsythia, like hamamelis, flowering cherries and chaenomeles, is a true sight for sore eyes in the early months of the year, when its yellow dense clusters of star flowers colonise its branches long before the leaves.
The blooms are conspicuous and abundant at this time of year on leafless stems so pollinators can access them easily.
It's a deciduous shrub that immediately brings to mind the freshness and bright sunny colours of spring, and is a common sight in seasonal decorations.
Perhaps the most commonly available species in our nurseries and garden centres is F. intermedia, which is a hybrid of F. viridissima and F. suspensa, and, in turn, has many dwarf or larger varieties of its own, such as RHS Award of Garden Merit-winning 'Arnold Giant' and 'Lynwood'. They're very easy to grow in a sunny spot in the garden and need little looking after – they're perfect hedging plants, too.
White forsythia, or Abeliophyllum distichum, is actually not of the same species but a related plant, and has pretty contrasting white flowers.
It blooms similarly and at the same time as its yellow counterpart – plant both for an interesting spring display.
Getting started with Forsythia
When planting, add well-rotted compost, as forsythia enjoy a situation with rich soil. Make sure it's always watered well.
To stop them getting overgrown, to prolong this fantastic shrub's life and to encourage more flowers and strong shoots, it's important to prune it after flowering in late spring or early summer.
Cut out a few old, weak and damaged shoots down to their base, and thin out the centre of the canopy to keep it airy.
Trim down flower stems to strong buds to keep the plant compact. Be wary of bullfinches, who love to eat emerging buds.
Three Forsythia to try
1) Abeliophyllum distichum 'Roseum'
Closely related, but not strictly a forsythia, is this white-pink 'white forsythia' variety. Height and spread 1.5m.
2) F. intermedia 'Lynwood Variety'
A bright and beautiful larger yellow variety for a sunny border spot. Height and spread 3m.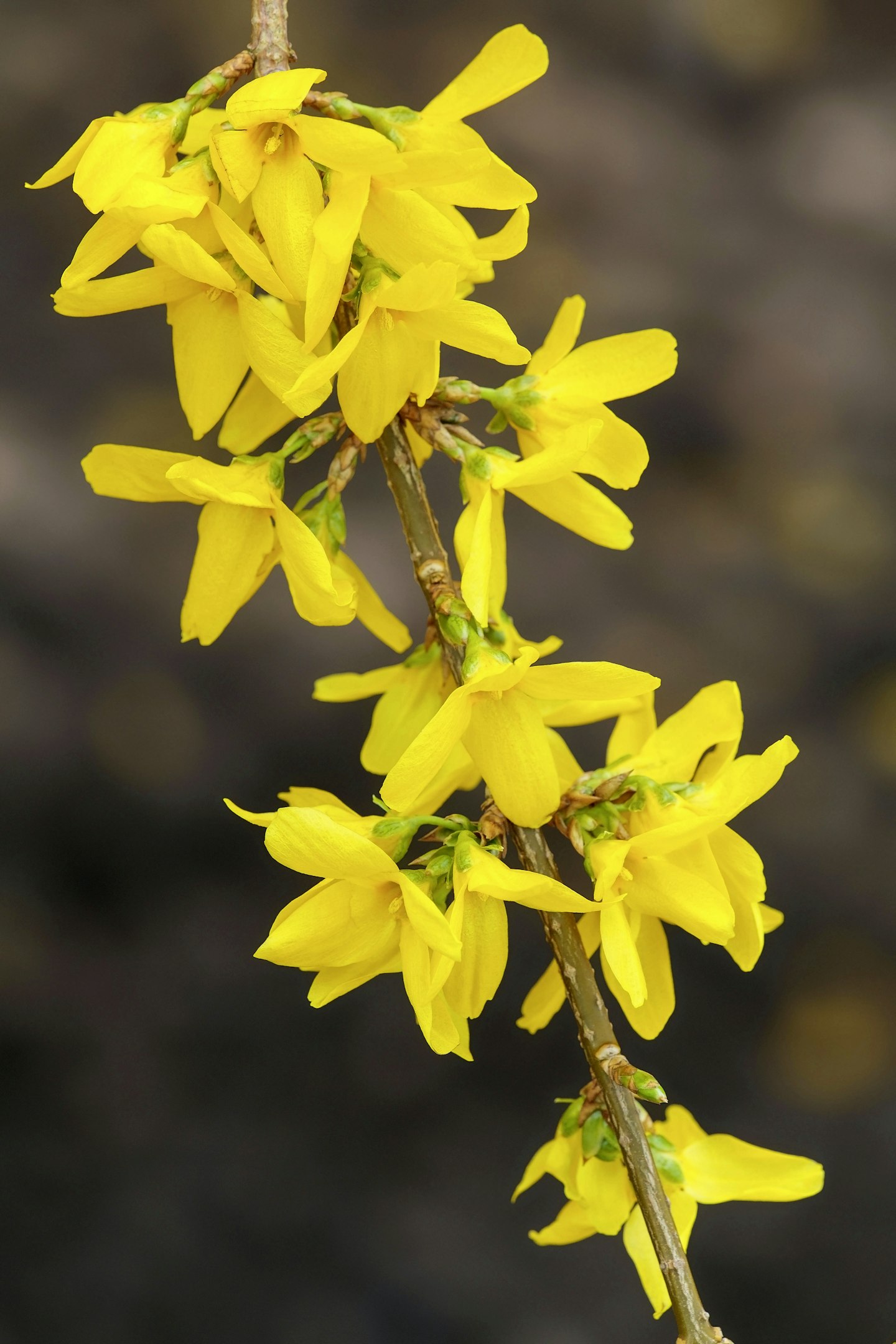 3) F. intermedia 'Nimbus'
A handily compact variety for a pot, smothered in yellow blooms in spring. Height 75cm, spread 50cm.