Ponds are a wonderful addition to any garden, immediately adding an extra layer of interest and providing a wonderful water source for wildlife. They improve the garden's ecosystem and make them healthier, plus you get the bonus of planting them up!
Here we've selected some fab plant combinations – from bog gardens to container ponds or larger watery wildlife creations – there's a plant for all depths and sizes.
Bog plants
These plants simply like wet feet, planted in permanently shallow water or wet mud between 0 – 5cm deep.
Myosotis scorpioides
Water forget-me-nots are one of the prettiest bog or pond plants, with classic little blue flowers in summer, and a British native. One of its most admirable qualities is that newts like to use its leaves for laying their eggs.
Carex pendula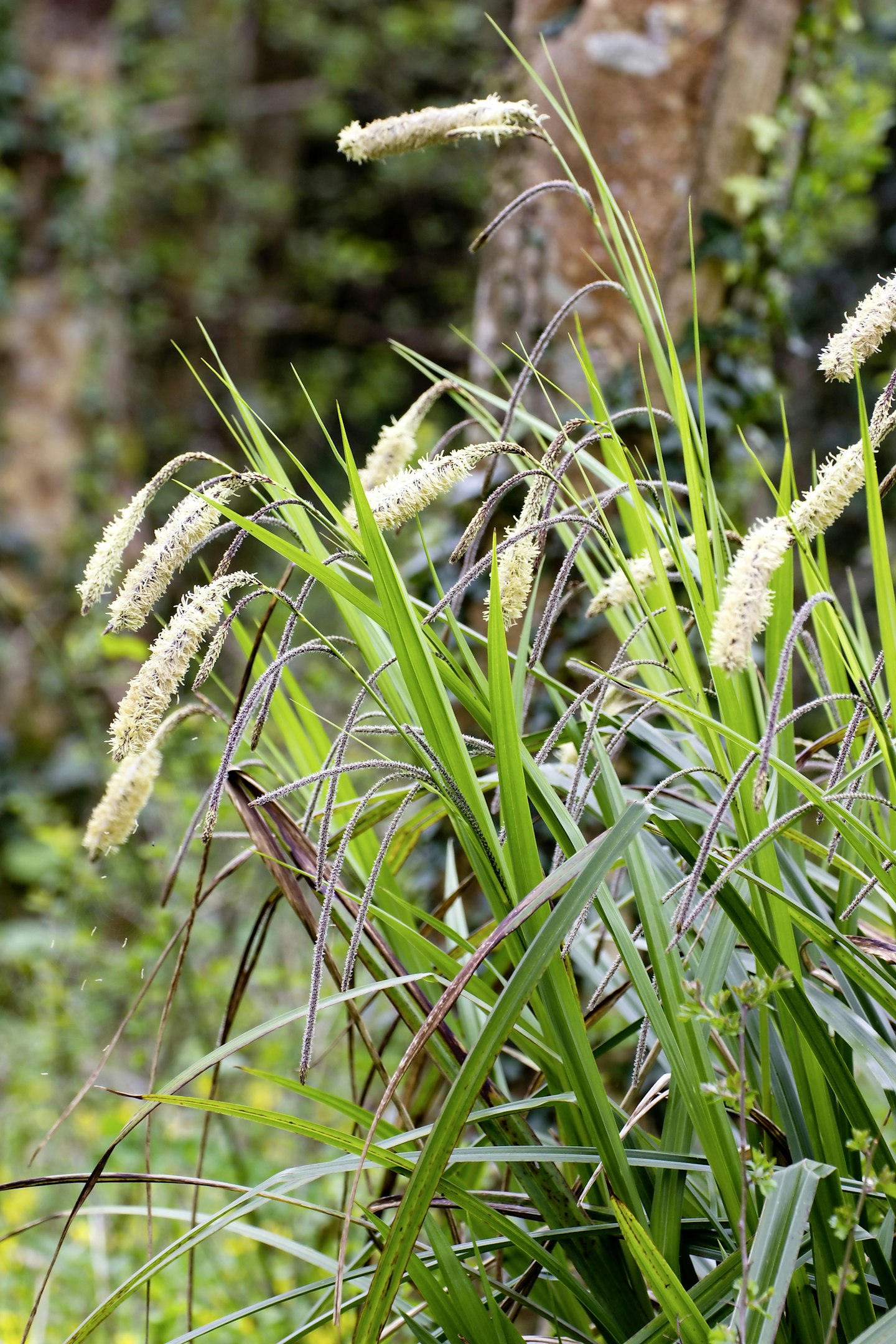 This evergreen native sedge sits attractively beside a pond with tough, grassy green foliage and drooping catkin-like flower stems, like fishing rods. Can spread a bit vigorously when happy, but good for populating a pondside quickly.
Marsh marigold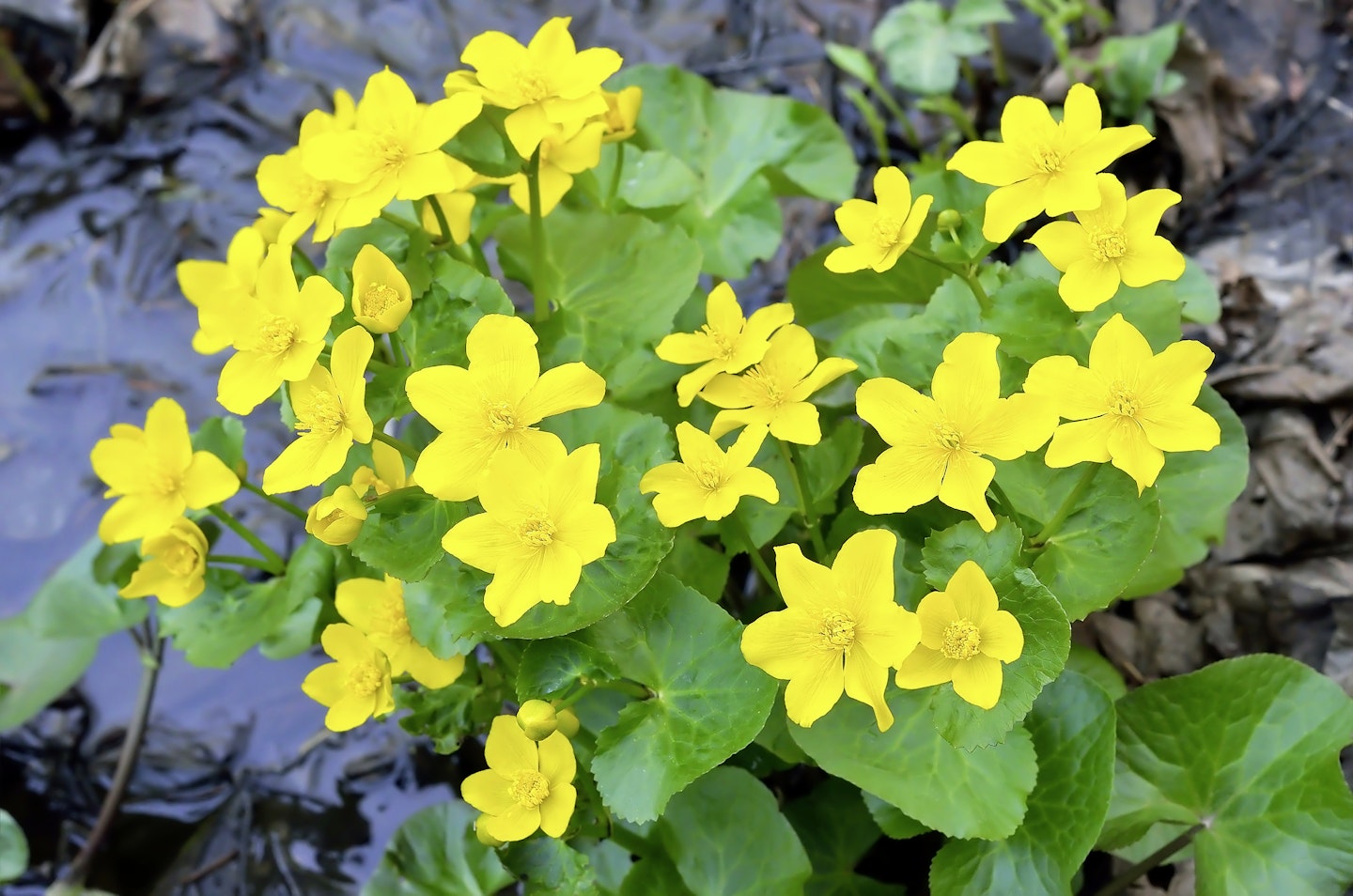 Marsh marigolds are such easy plants to grow, softening the edges of a pond with low-growing shiny round leaves and gorgeous yellow buttercup blooms in spring. It's a really good plant for pollinators, which relish its early pollen and nectar.
Shallow Pond Marginals
These plants look best on the shallower shelves, sat in standing water of between 5 – 15cm deep.
Butomus umbellatus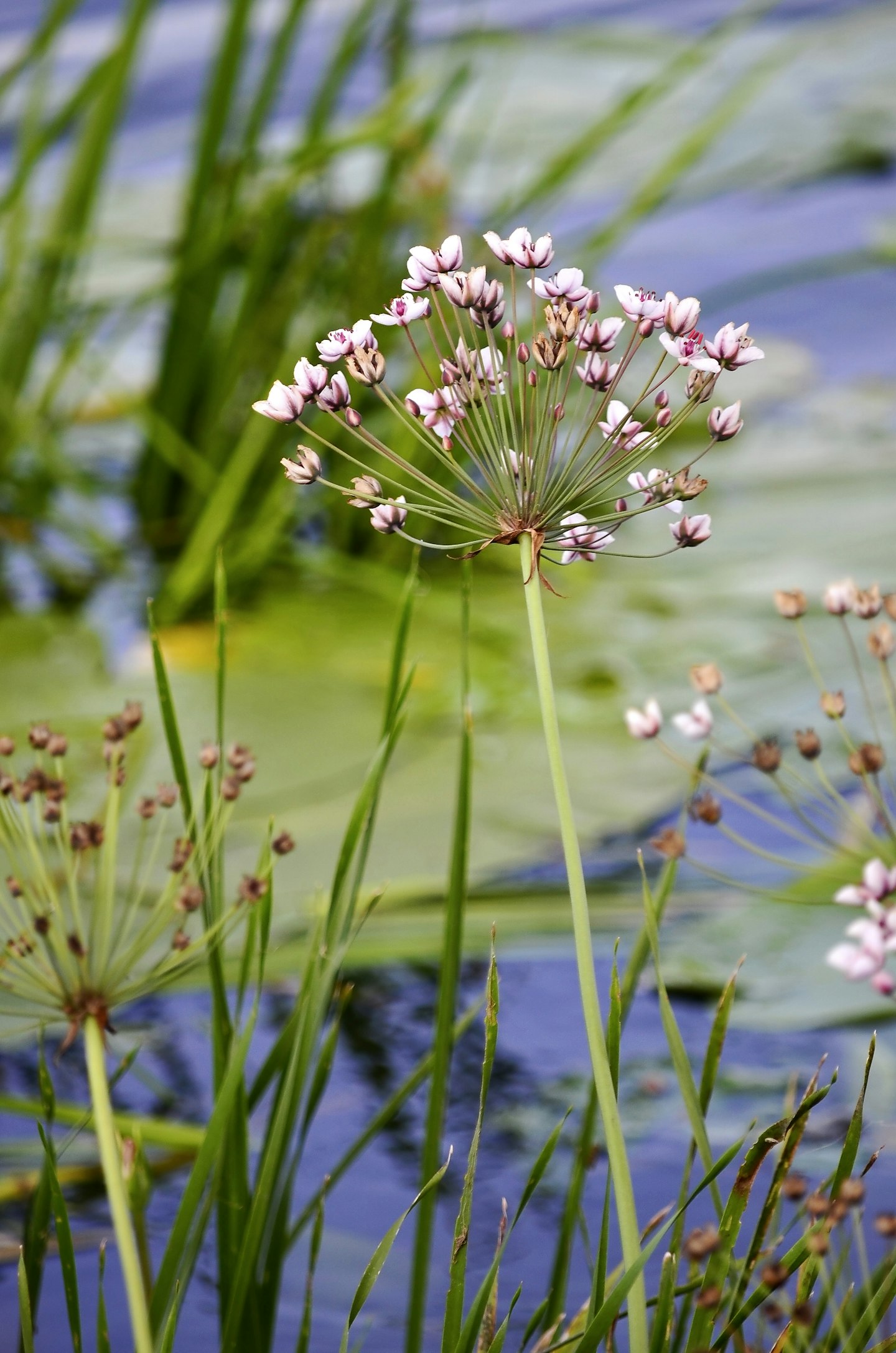 A gorgeous flowering rush with strappy green leaves and late summer umbels of pink flowers like an allium or agapanthus. It's versatile and can be planted a little deeper or simply in boggy soil. Wonderful for wildlife.
Iris laevigata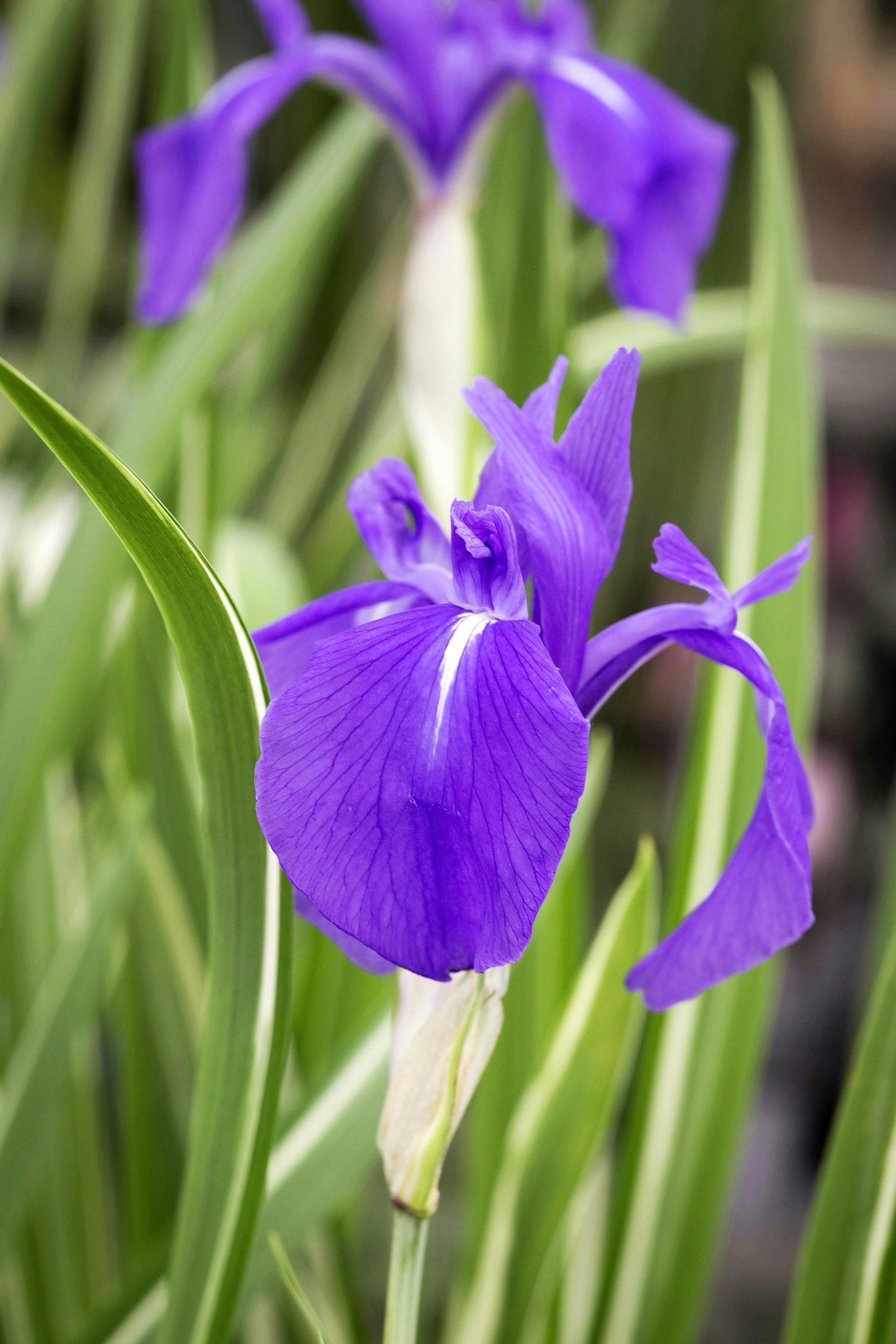 Japanese water irises like neutral to slightly acidic soil in shallow, watery soil or shallow pond margins, growing about 60cm tall. Lovely purple-blue flowers appear in summer. The variety 'Variegata' has striking stripy green and white leaves.
Orontium aquaticum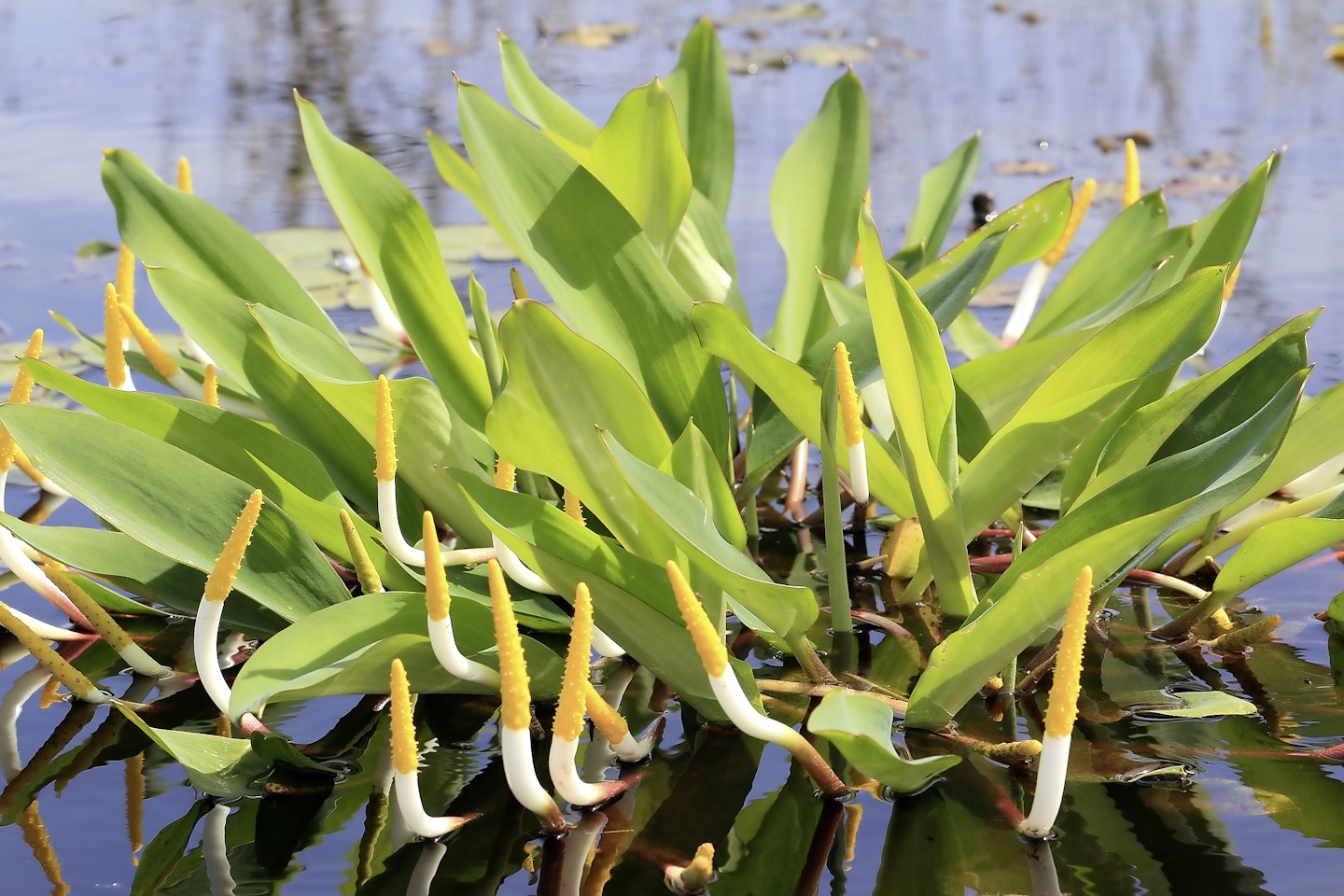 Something really unusual with has nice clumps of surface leaves that are good landing pads and shelter for animals and insects. Its piece de resistance is spiky pokers of bright yellow-topped flowers. A curious slow-grower that can go deeper.
Deeper Marginals And Aquatics
These plants thrive in slightly deeper water, planted on shelves between 15 – 30cm deep.
aterlily 'Pygmaea Rubra' Waterlily 'Pygmaea Rubra'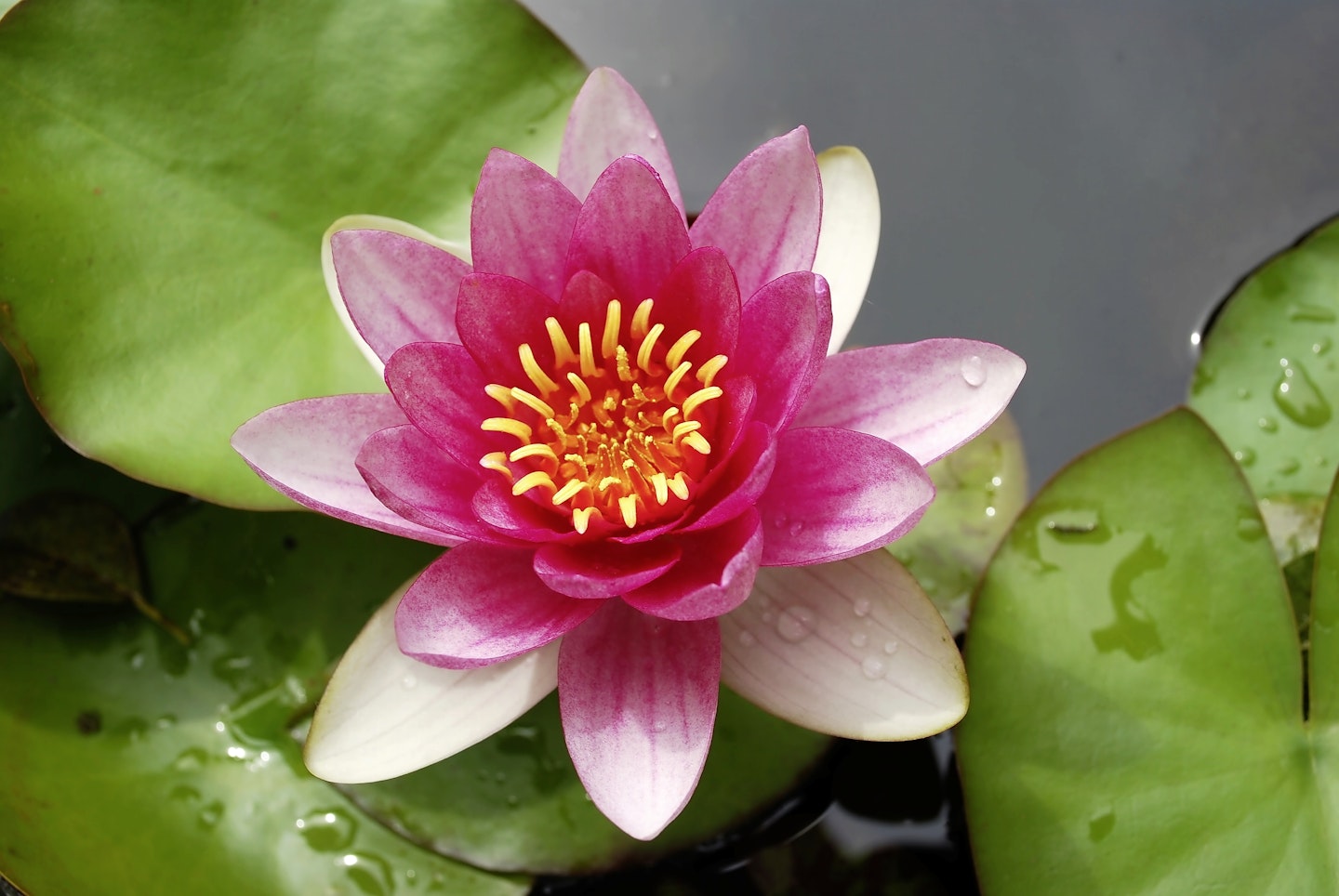 This beautiful dwarf waterlily flowers in hot pink from late spring through summer, with only a 30cm spread, so perfect for small ponds or half barrels. Water lilies like to be in still water away from fountains, and like to be fed in spring.
Thalia dealbata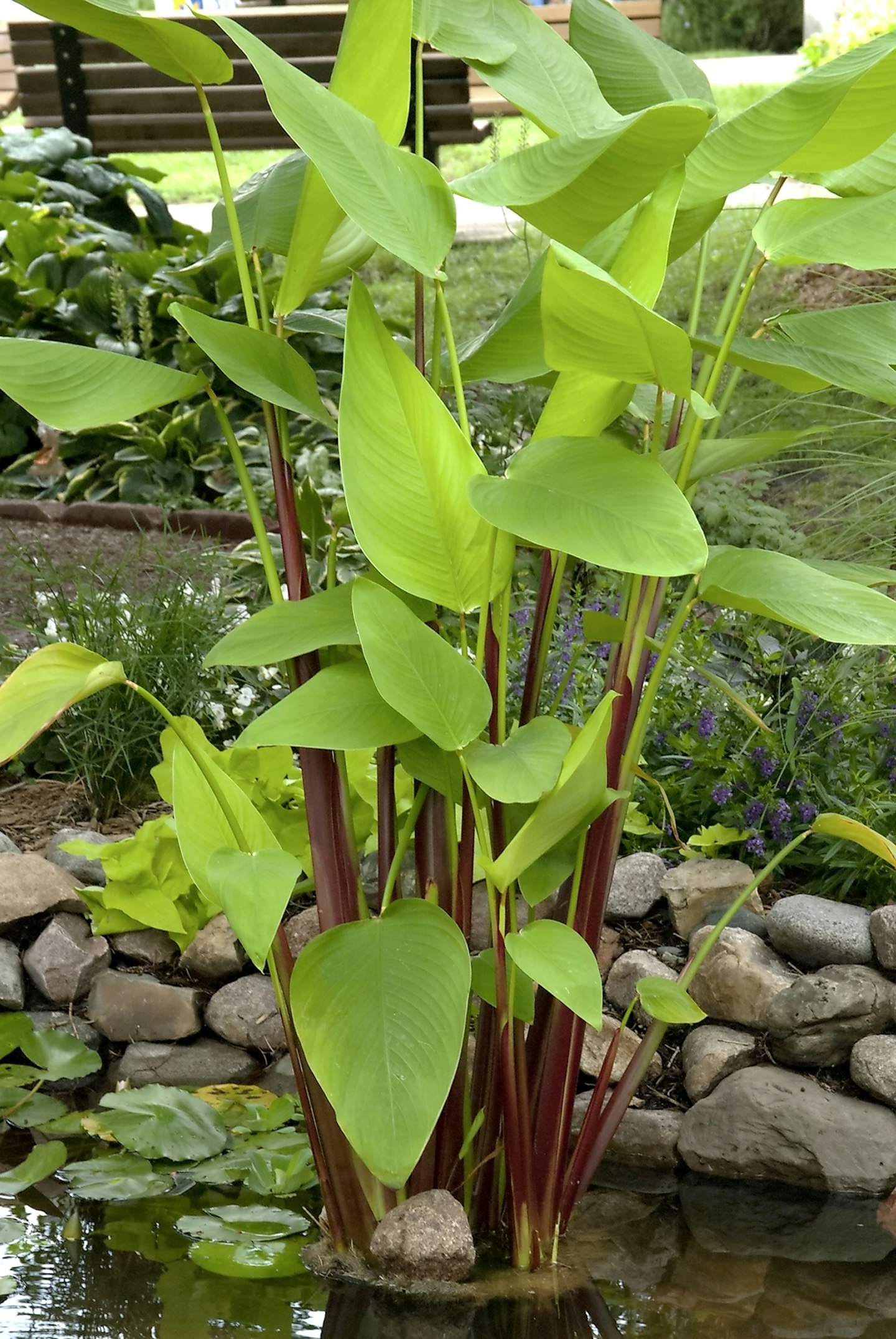 This is a fantastic tall, stately plant with lovely blue-green leaves – which are its main feature, though it does flower in summer in little purple clusters. Only needs 30cm deep water and will grow up to two metres tall.
Zantedeschia aethiopica 'Crowborough'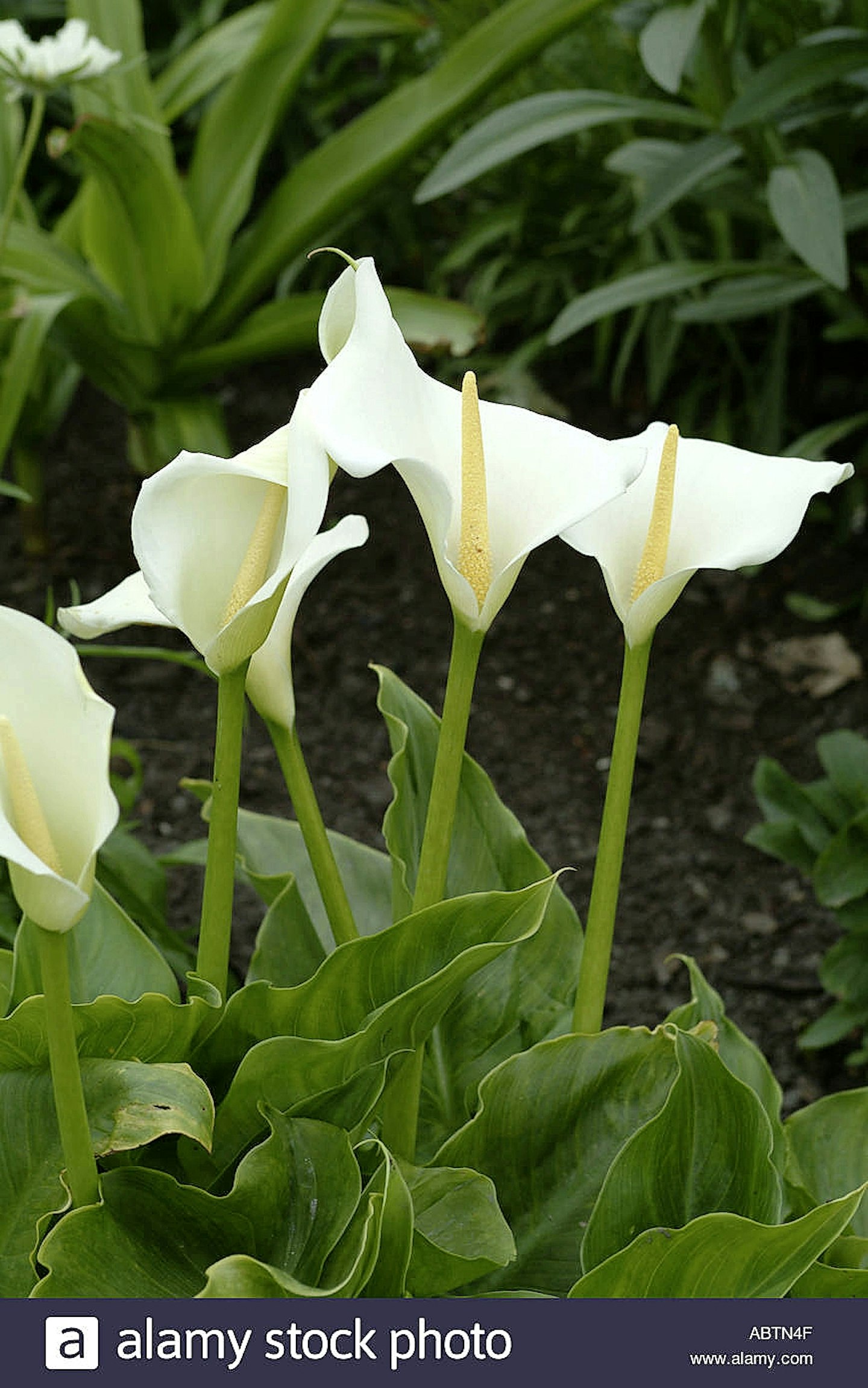 This one can grow well in very moist soil, but also in deeper standing water up to 30cm deep in a sunny spot. Glorious clumps of large, arrow-shaped leaves sit below pure white flower funnels. May need winter protection.
Suppliers: