While we all love to see gardens swathed in flowers through summer, there is also something wonderful about foliage – it gives a lush feeling to our outside space, and the right plants can add a real sense of drama too.
Used well, foliage can offset blooms wonderfully and really add something to your garden - and in pots they can be very effective. Here is our pick of plants to add some fantastic foliage this summer.
Five of the best foliage plants for summer pots
Aeonium 'Voodoo'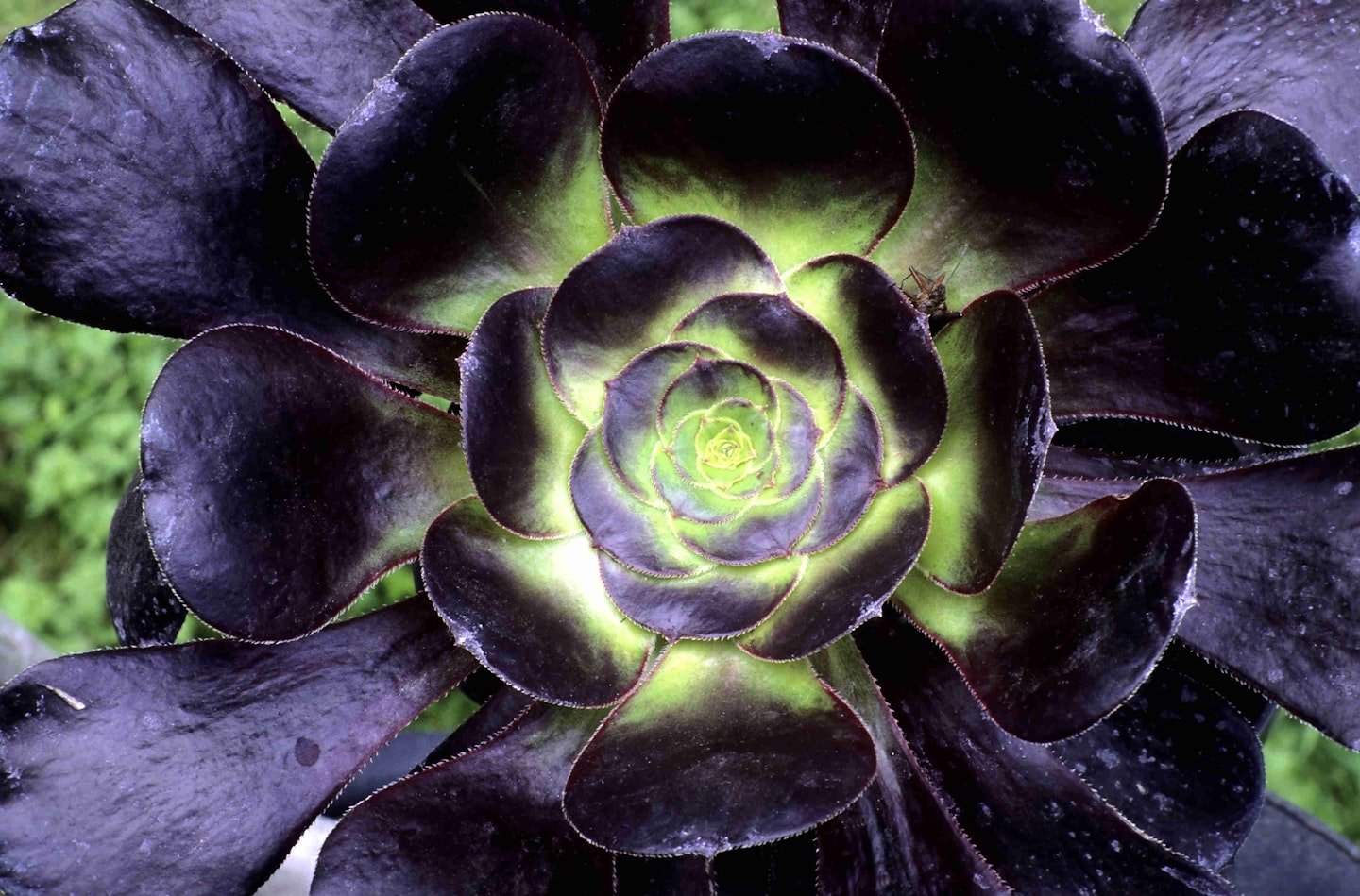 Tender, evergreen branching succulent. Large dark burgundy-purple rosettes up to 16in across. Like popular A. 'Zwartkop' on steroids. Any well-drained compost in full sun.
H:1.2m (48in) S:60cm (24in).
Tip: Take leaf rosettes as cuttings when the plant gets too tall.
From: www.surrealsucculents.co.uk Tel: 07548 010897
Cordyline 'Pink Passion'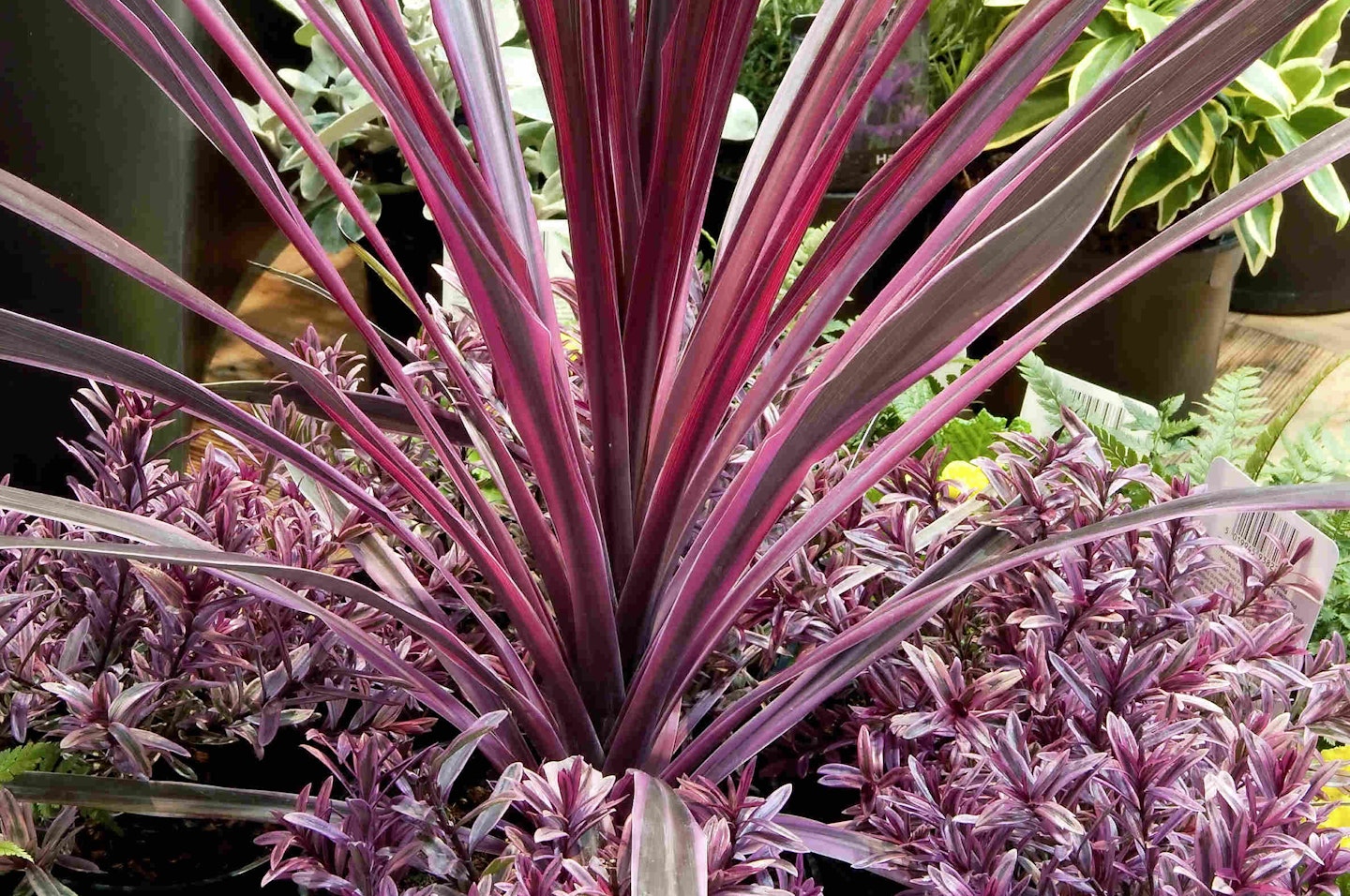 Strikingly coloured cabbage palm with dark purple, pink-edged leaves. Forms a cluster of shoots rather than a single straight stem. Any well-drained compost in sun or semi-shade.
H/S:1.2m (48in).
Tip: Hardy to -5C do protect in cold winters.
From: www.palms-exotics.co.uk Tel: 07979 404077
Farfugium japonicum 'Crispum'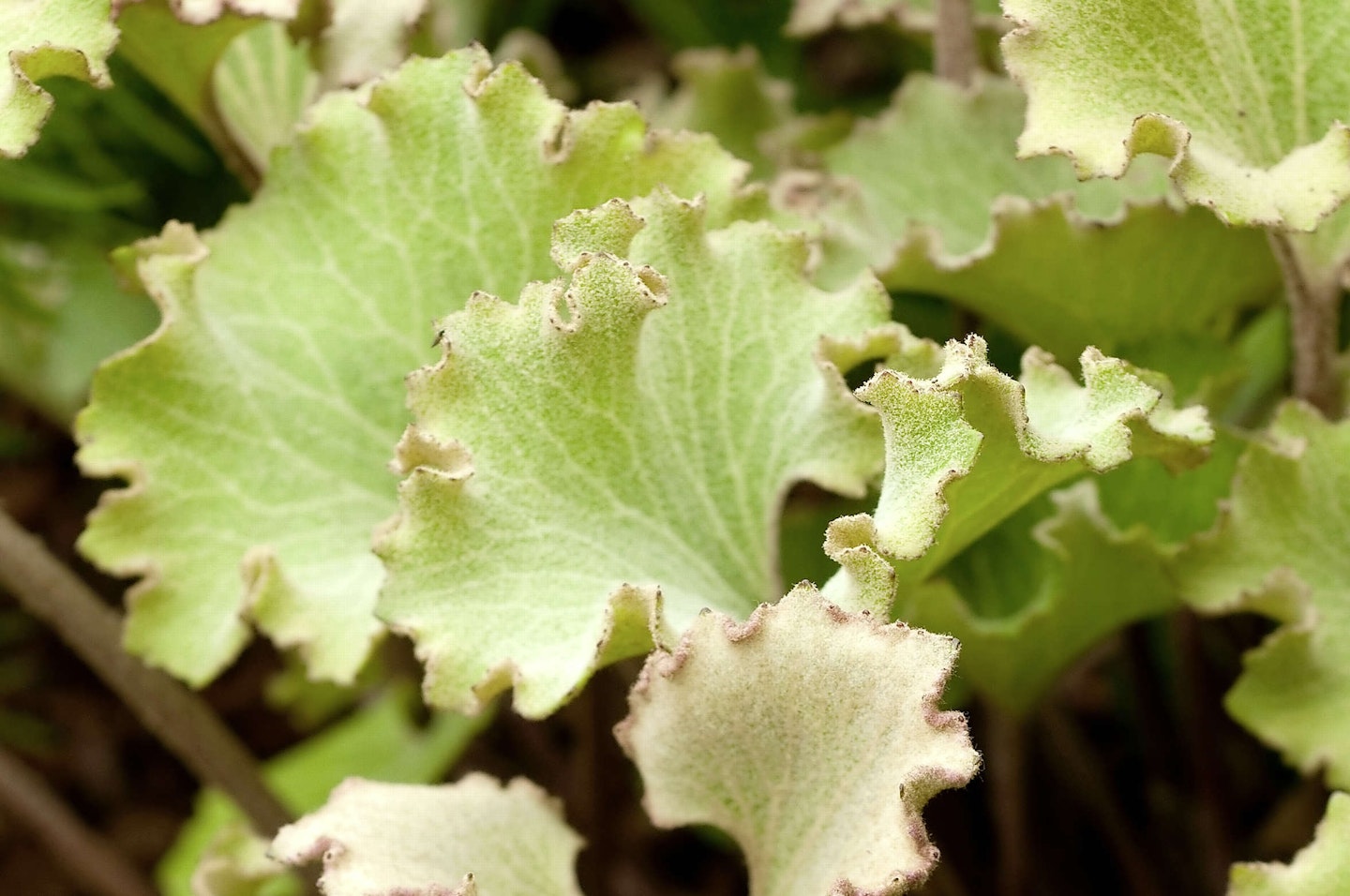 Bold-leaved evergreen perennial. Leathery wavy grey-green leaves are ruffled at the edges. Pale daisy flowers in summer. Moist, but well drained compost in semi- shade.
H/S: 50cm (20in).
Tip: Do not allow to dry out for prolonged periods.
From: www.urbanjungle.uk.com Tel:01502 219110
Fatsia japonica 'Spider's Web'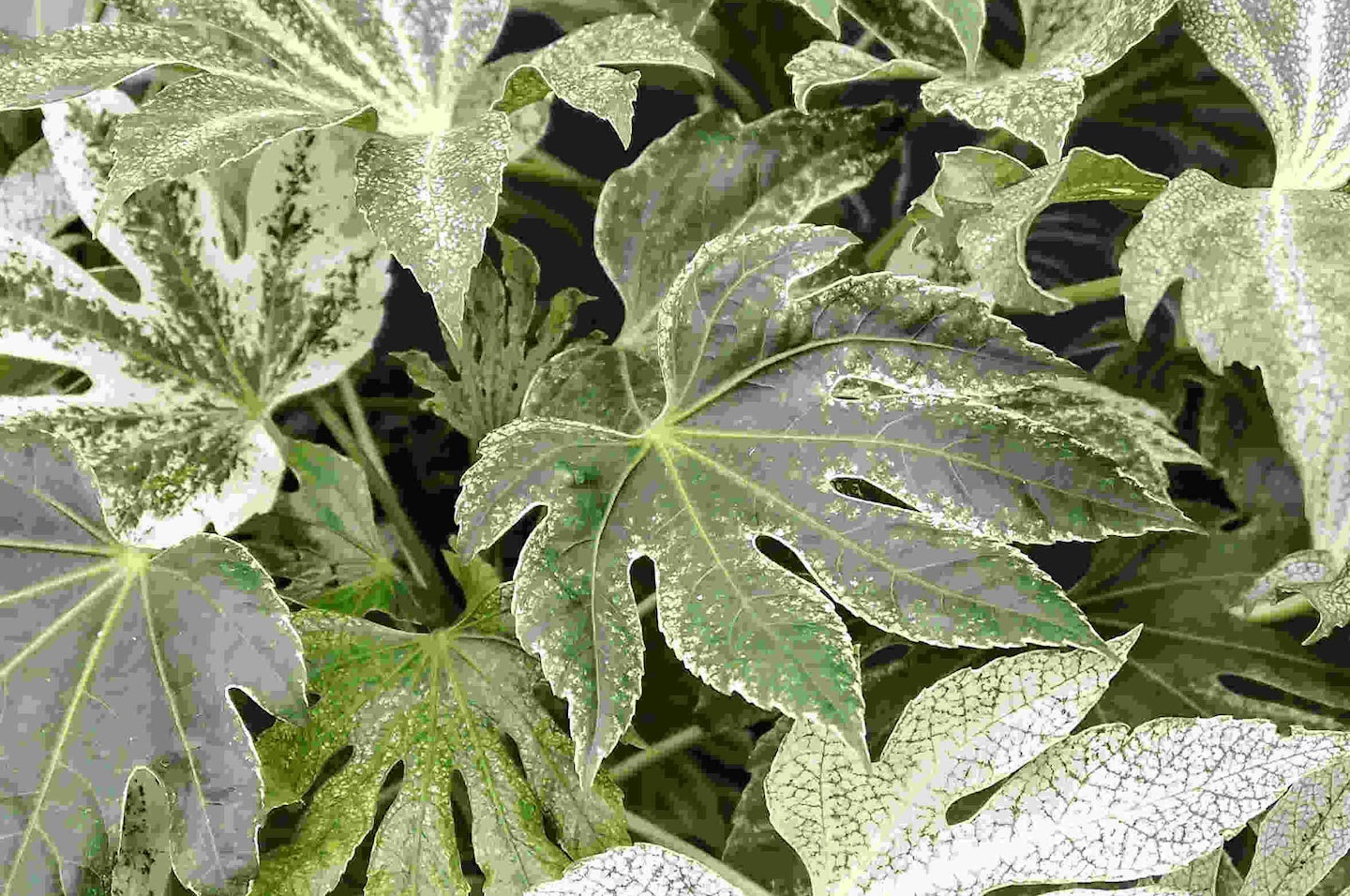 Evergreen shrub with subtropical feel. Large dissected leaves are irregularly variegated. Slower growing that normal green variety. Moist, well-drained soil in semi-shade.
Tip: Avoid sunny spots as leaf quality will suffer.
H/S:1.8m (72in).
From: www.crocus.co.uk Tel: 01344 578111
Senecio 'Angel Wings'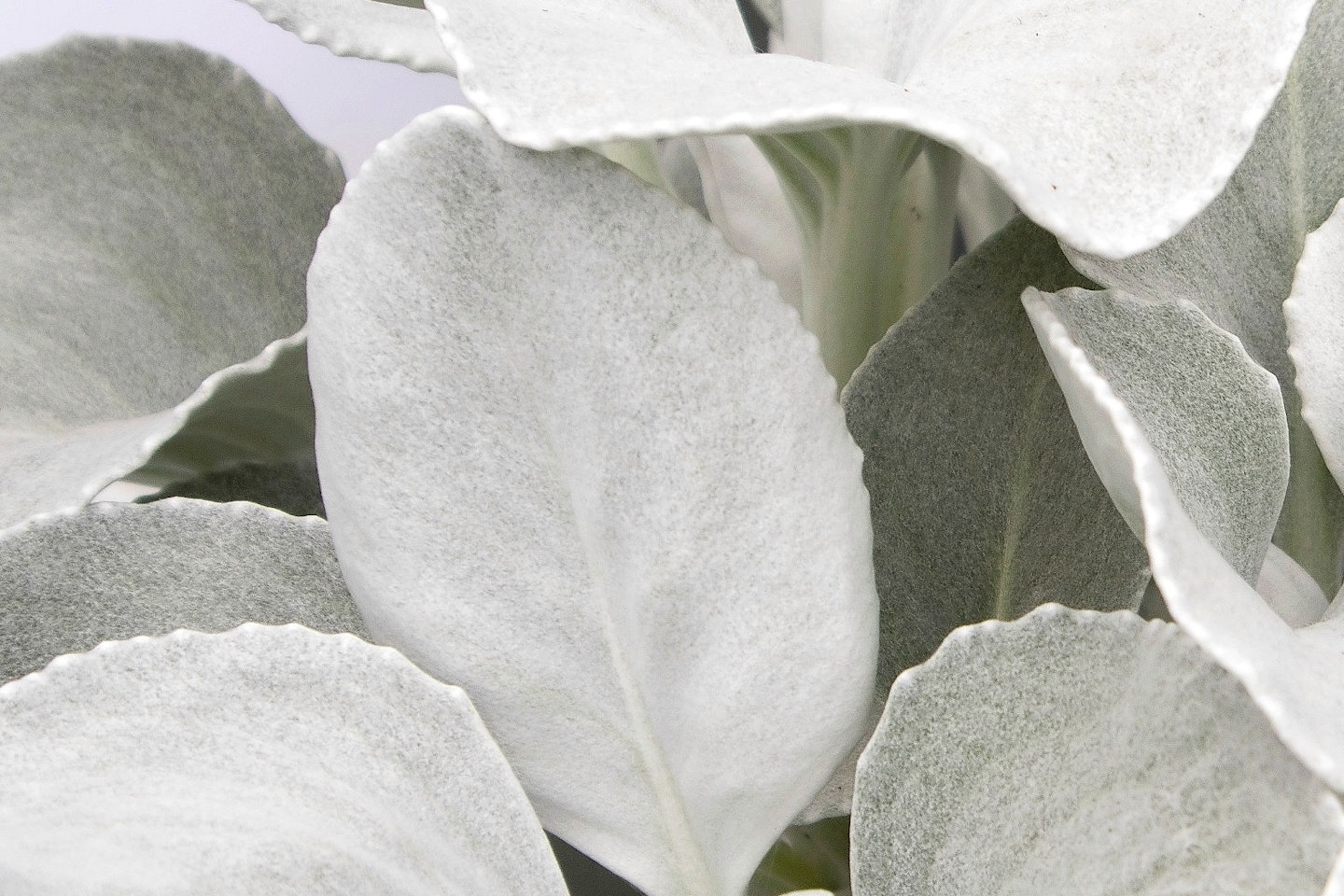 New tactile variety with thick white felted leaves. Clump-forming evergreen perennial. Has not yet flowered in cultivation. Hardy, but may need winter protection. Full sun in moist, well-drained compost.
H/S:40cm (16in).
Tip: Salt resistant, so good for coastal gardens.
From: www.crocus.co.uk Tel: 01344 578111