Struggling to see clearly?
As we get older and our eyes start to weaken, we compensate by wearing prescription glasses. Their effectiveness however, is dependent on the level and quality of light available. Without the right light, your eyes will try and compensate leading to sore eyes and eye strain. That is why Serious Lights are so highly regarded by professional opticians and recommended to their patients.
What makes a Serious Light so different?
Our eyes are designed to work at their best in bright, natural daylight which is why they tend to struggle in artificial light particularly when looking at small print or fine detail. To overcome this problem, a Serious Light uses a unique form of Daylight Wavelength Technology that recreates the same quality of natural light and directs it all on the page where it is needed. Something that no ordinary task light can hope to achieve. The result is even the smallest text is crisp and clear and colour is vividly reproduced.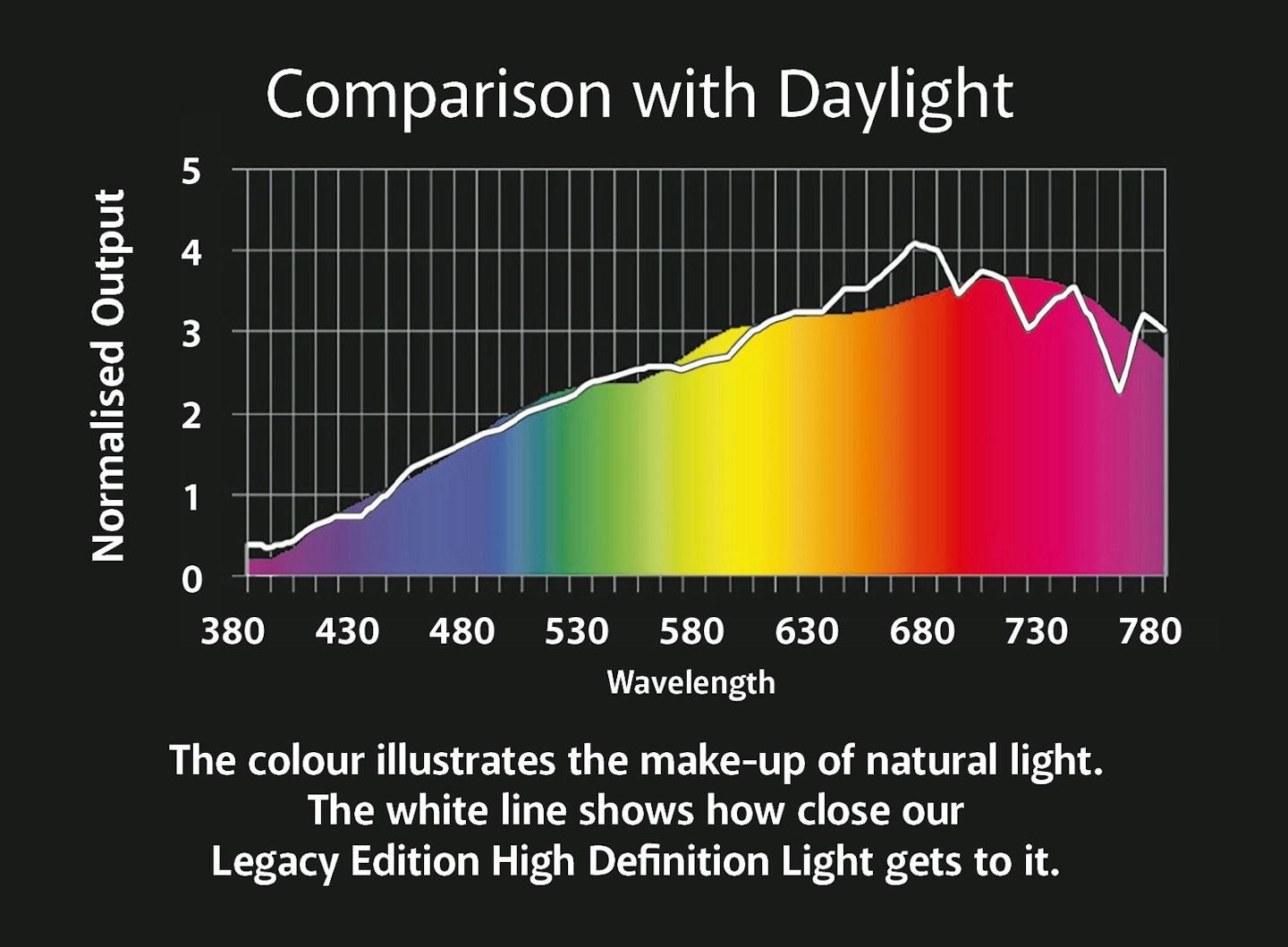 How does a Serious Light improve your vision?
A Serious Light is designed to work with your eyes to maximise your ability to see clearly and focus easily without tiring. From the daylight quality light, adjustable beam, dimming facility and flexible neck, everything about a Serious Light has been made with your comfort in mind.
1000's of people have already benefited from the Serious Light Ever since it was first invented by founder Alex Pratt, the Serious Light has led the way in both domestic and commercial task lighting. It was originally designed over 35 years ago for Alex's mum who, although a keen reader, was struggling to see due to the cruel onset of Macular Degeneration. Since then, thanks to Alex's pioneering research into improving sight by shedding better light, the Serious Light has evolved into the high-performance tool it is today. Used by surgeons and art restorers as well as anyone who loves a good book, the Serious Light is the constant companion of 1000's of people across the world.
Why not try it for yourself with a FREE 30 Day Home Trial?
Driven by the constant desire to build better and better lights, Alex's latest design uses state-of-the-art purple LEDs as well as the company's unique form of Daylight Wavelength technology. The result is quite simply stunning. Words simply leap of the page and colour rendition is rich and vibrant. Why not try it or any of the other Serious range of lights in their FREE 30 Day Home Trial. If you are not simply amazed the difference it makes, they will collect the light free of charge and return your money in full.
For more details and to receive £100 off our HD light please click here or call 0800 085 1088