Herbs are very popular in the garden for a variety of reasons.
Many are grown for their culinary uses to add flavour to all types of savoury and sweet dishes through the year.
Others are grown for their medicinal use and lots of people grow a selection to make teas and infusions to help sooth sore throats, headaches, indigestions and other ailments.
And we mustn't forget that many herbs plants are also very decorative and when in flower attract bees and beneficial insects.
Through the winter months it's possible to grow a good selection of perennial herbs in pots and containers so you can gather fresh leaves and sprigs as and when you need them.
To grow outside choose hardy varieties and although many of our popular herbs originate from the Mediterranean region, they're very tough.
They don't seem to mind the cold, but don't like very wet soils, so always grow in well-drained compost.
At this time of the year you can find young perennial herbs such as rosemary, sage, thyme, winter savoury, curry plant and others for sale that are perfect for planting into larger pots or hanging baskets.
Or grow larger plants as specimens in pots to create a winter display close to the kitchen.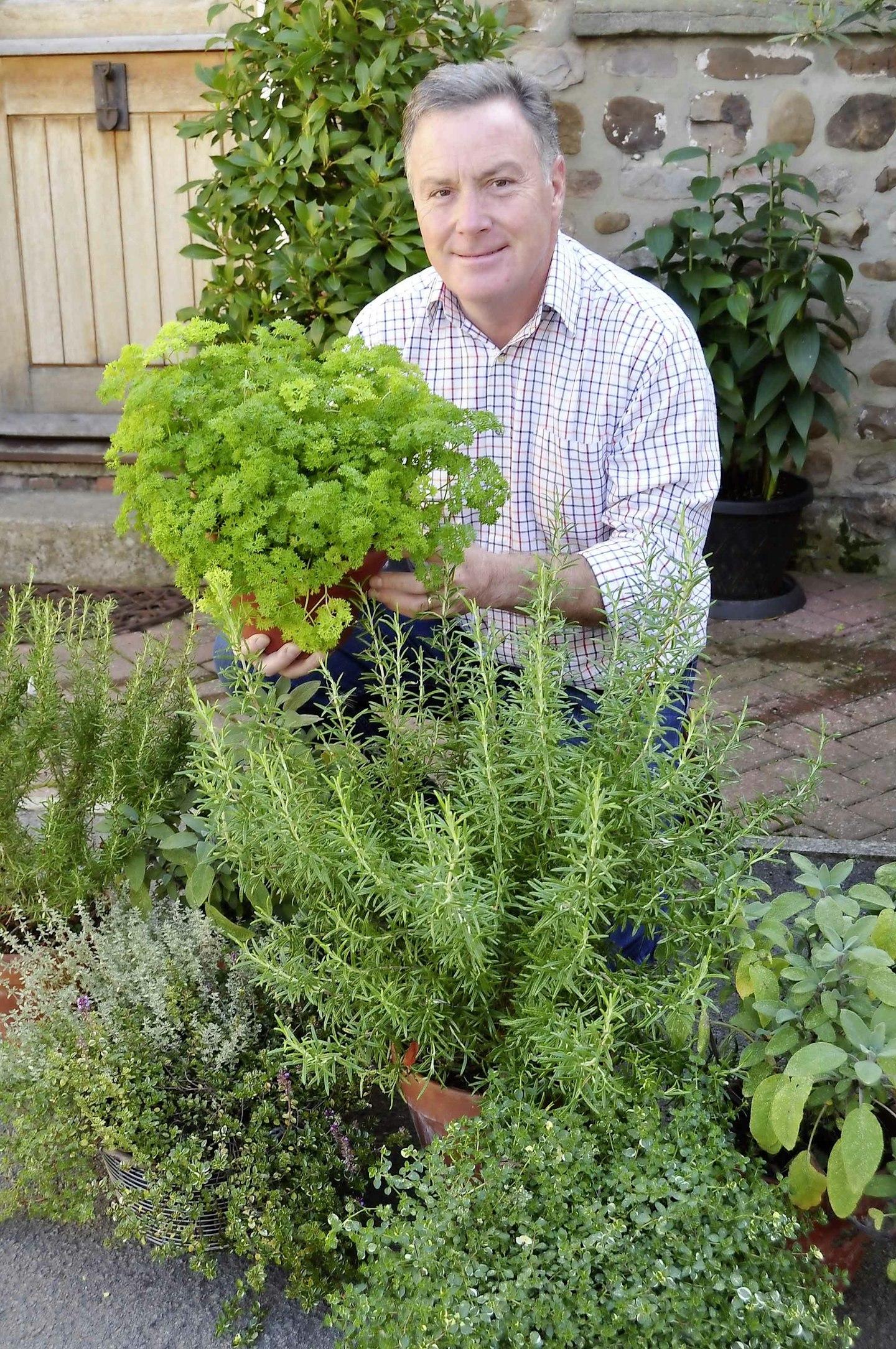 Top tips
Parsley is hardy and when planted in a large pot it makes a mound of foliage for winter use.
Small herbs are ideal planted in hanging baskets and hung on a sheltered, sunny wall.
Use a selection of smaller plants with different shapes and foliage to plant a mixed container.
Display plants such as rosemary, sage and thyme, in large pots in groups by the kitchen door.