We live in enlightened times when most of us want to encourage wildlife into our gardens.
It's very different to the philosophy of gardeners 50 years ago when garden chemicals were splashed around with pride. Now we value the help of wild creatures but the emphasis does tend to be on our feathered friends, along with bees and butterflies.
As wonderful as they all are - and vital to our garden's wellbeing - they tend to overshadow some of the insects who do just as much hard work but are seen too often just as 'creepy crawlies'!
But our gardens are a jungle of fascinating mini-beasts and a surprising number of them are not just interesting but do a lot of good, too.
Ladybirds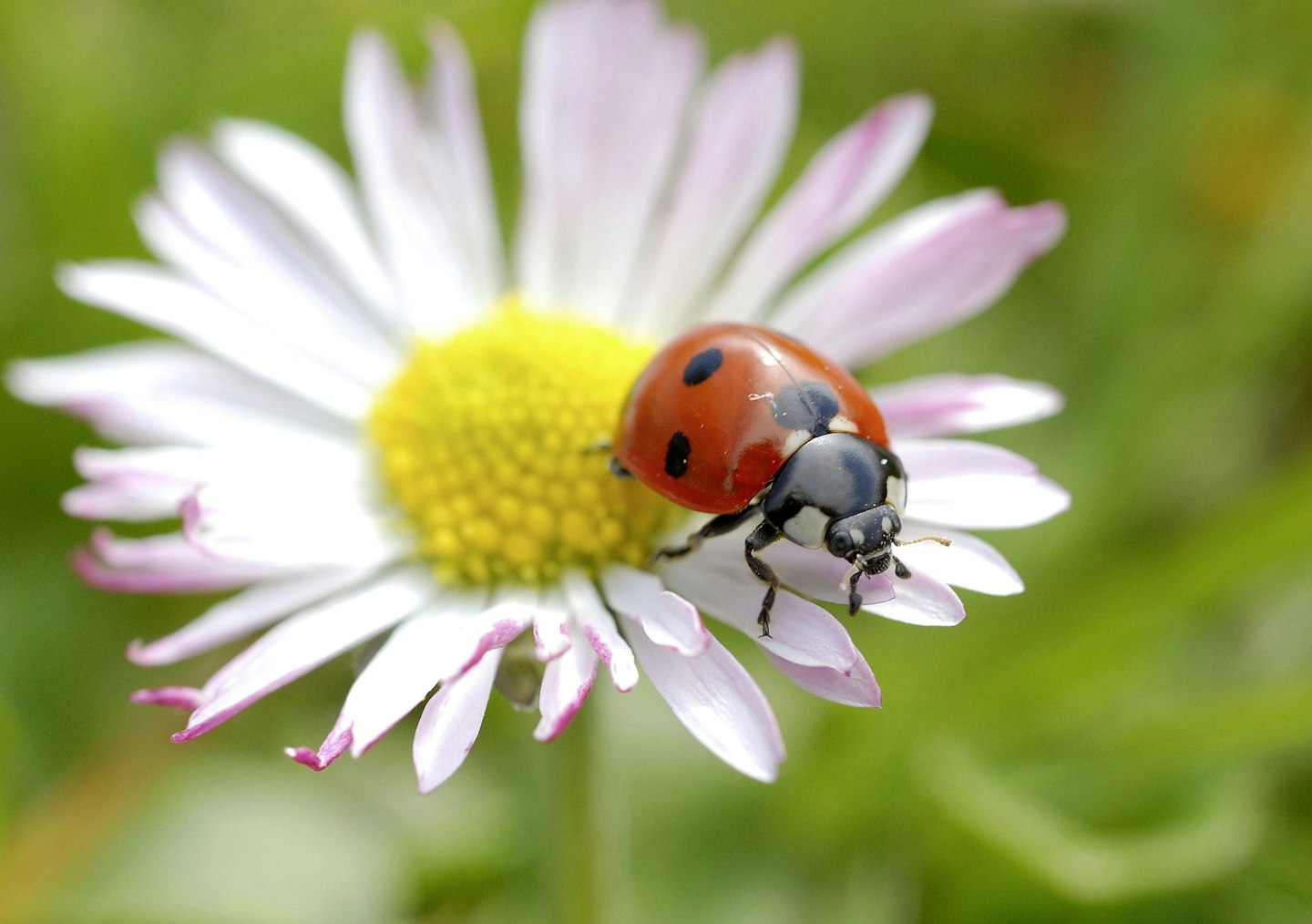 The best known and best-loved of all garden insects, these bright beetles can fly, so will easily find colonies of blackfly and greenfly (aphids) on your plants.
Although some of the 48 species of ladybirds in the UK eat fungi rather than aphids, those we recognise as ladybirds, with spotted red or yellow wing cases, are voracious carnivores and some can eat 5,000 aphids during their lifetime!
The red two-spot and seven-spot ladybirds are the most often seen in our gardens although the introduced harlequin ladybird with very variable colouring is increasingly common, and difficult to identify.
There's some evidence that it's squeezing out native species, but since it also munches on aphids it's hardly a pest.
Adult ladybirds are easy to spot but have you seen their strange larvae, which actually eat the most aphids as they develop and grow? They're grey or black, with orange spots along their sides, like tiny crocodiles, often holding an aphid aloft in its jaws.
How to help Ladybirds
Adult ladybirds overwinter in colonies and come out and mate and lay eggs in spring. An insect hotel or bundle of twigs pushed into the eaves under a roof where it's sheltered and dry will give them winter quarters.
Lacewings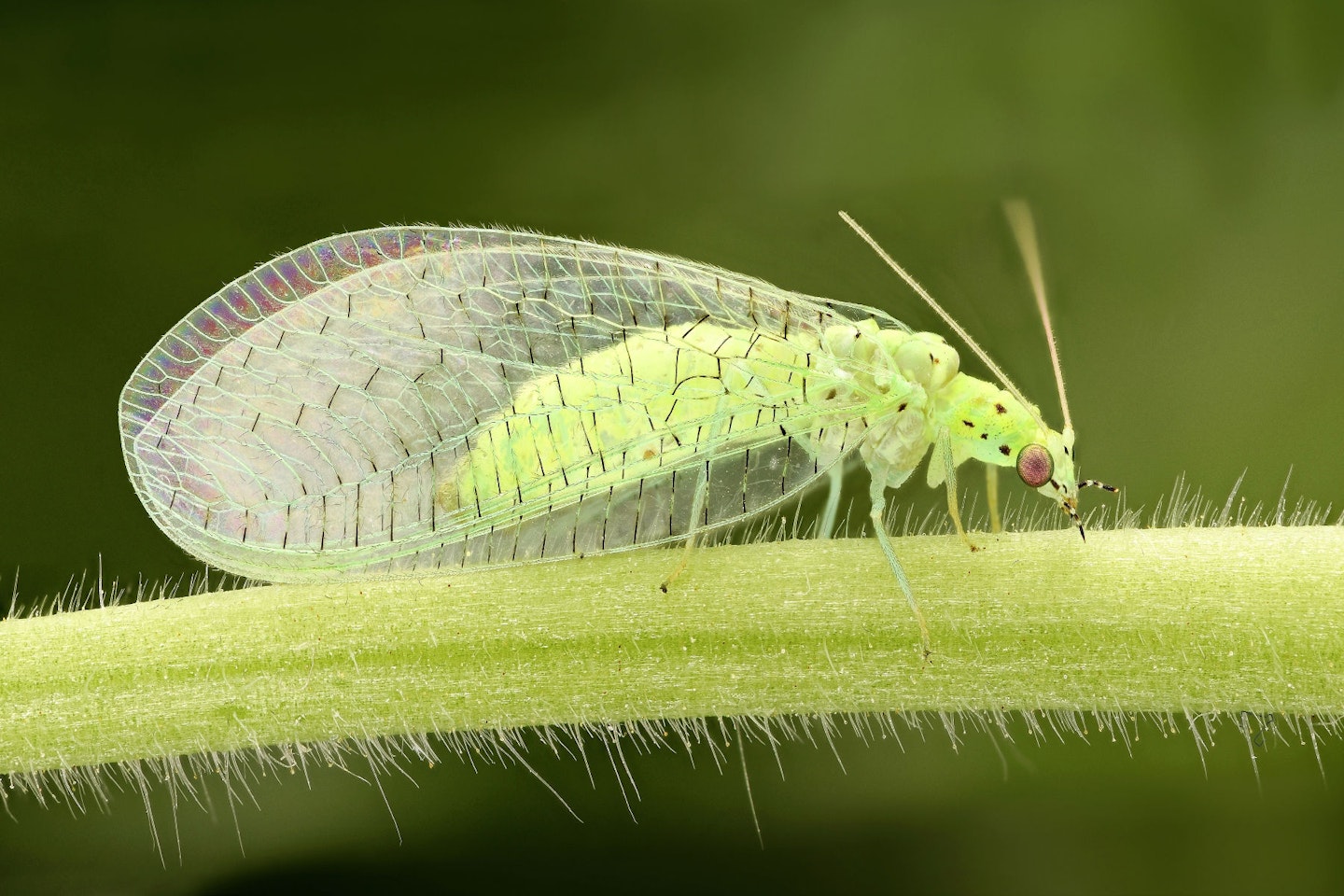 At this time of year you may see adult lacewings hovering around your roses. These green or brownish insects with characteristic, lacy wings look so delicate and yet they're voracious aphid eaters.
The adult females flutter around, looking for aphids so they can lay their eggs nearby. Each egg is laid on a slender stalk so it's out of the reach of ants and other insects and when the larvae hatches out the maggot wanders around stems and leaves gorging on aphids.
Some species cover themselves with the dry husks of their prey, presumably as camouflage rather than trophies. The adults are on the wing until late summer and are most often seen on warm, still evenings.
How to help them
A bug hotel will give the adults a safe winter home but so will evergreen shrubs which are a favourite winter quarters. Avoid the use of pesticides, to avoid killing the lacewings and their food.
Hoverflies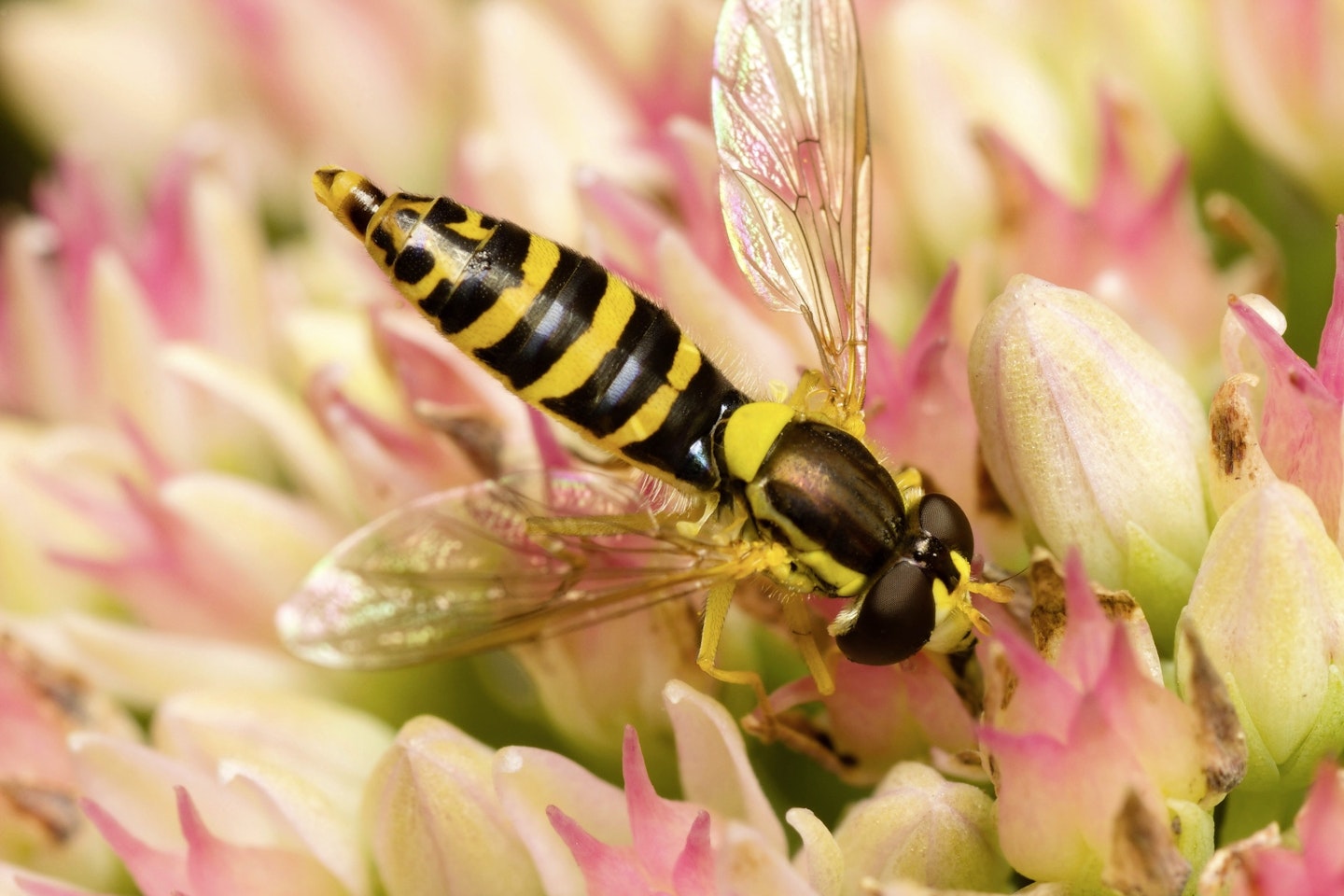 Harmless to gardeners, hoverflies often cause panic because of their warning colouration of black and orange or yellow stripes, in various shades, mimicking wasps and bees.
Well named, they hover above flowers during summer and are often present in huge numbers on pollen-rich flowers, especially if they're yellow or orange. Adult females need to feed on nectar and pollen to get the protein needed to lay eggs.
These eggs hatch into green or partially transparent maggots that crawl around plants feeding on aphids. So hoverflies are good in two ways: the adults are pollinators and the larvae hoover up aphids for us.
How to help them
Plant lots of yellow flowers such as layia, calendula and limnanthes among your aphid-prone plants such as roses and broad beans. Even lilies will attract masses of hoverflies with their large, pollen-rich stamens.
Centipedes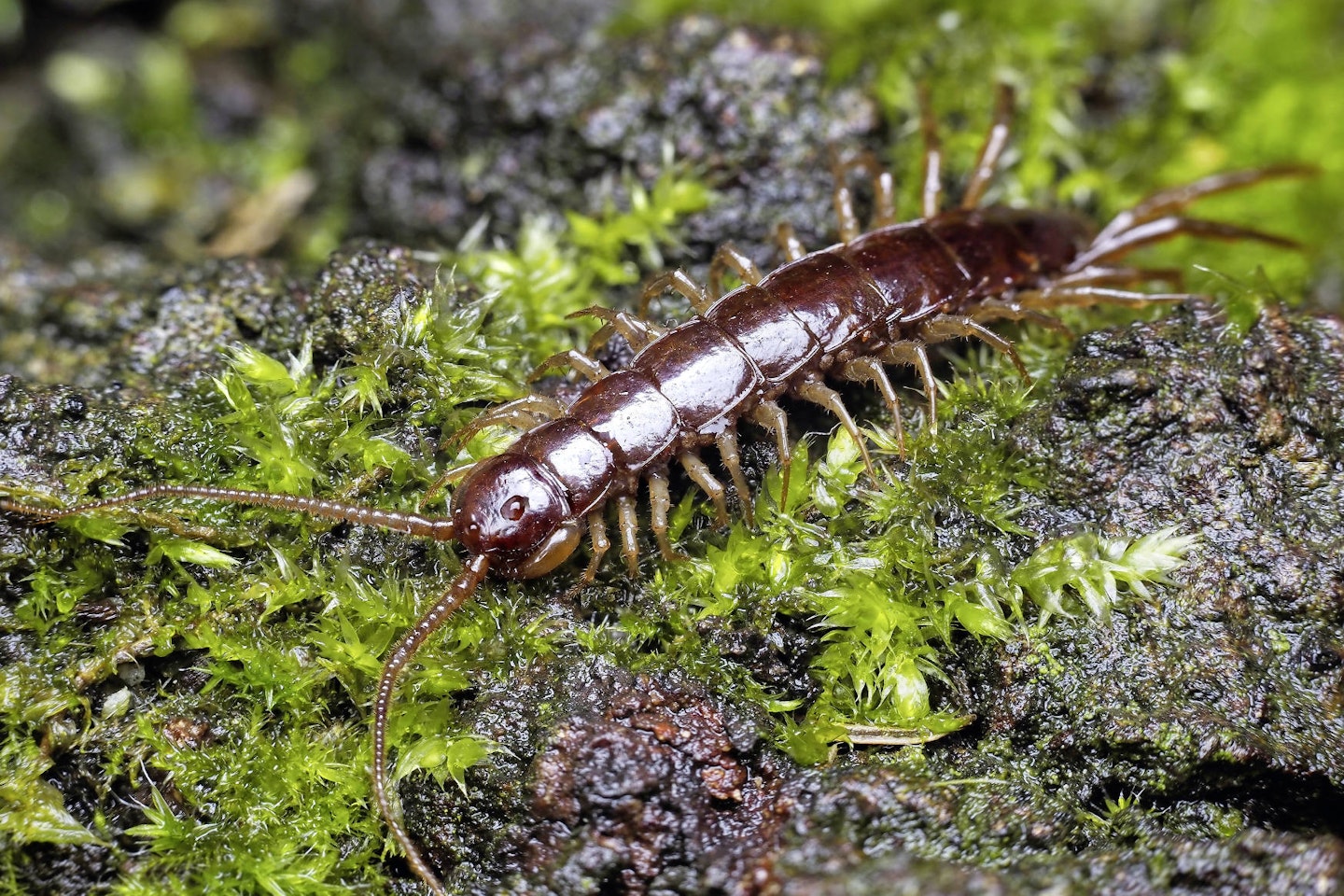 These many segmented creatures do not have the allure of brightly-coloured butterflies or cute ladybirds but as they scuttle through the soil surface they're searching for small worms, woodlice and even slugs.
Unlike the slower millipedes, the fast-moving centipede is the gardener's friend. Despite their name, they rarely have 100 legs.
Each segment has a pair of legs and the 57 species in the UK range from having 15 to 101 pairs of legs, curiously the number of segments is always an odd number!
How to help them
When the weather is cold or dry centipedes hide under bark or large stones to keep cool and moist. A small stone pile or a rockery will give them just the accommodation they need to keep them alive in adverse conditions.
Ground beetles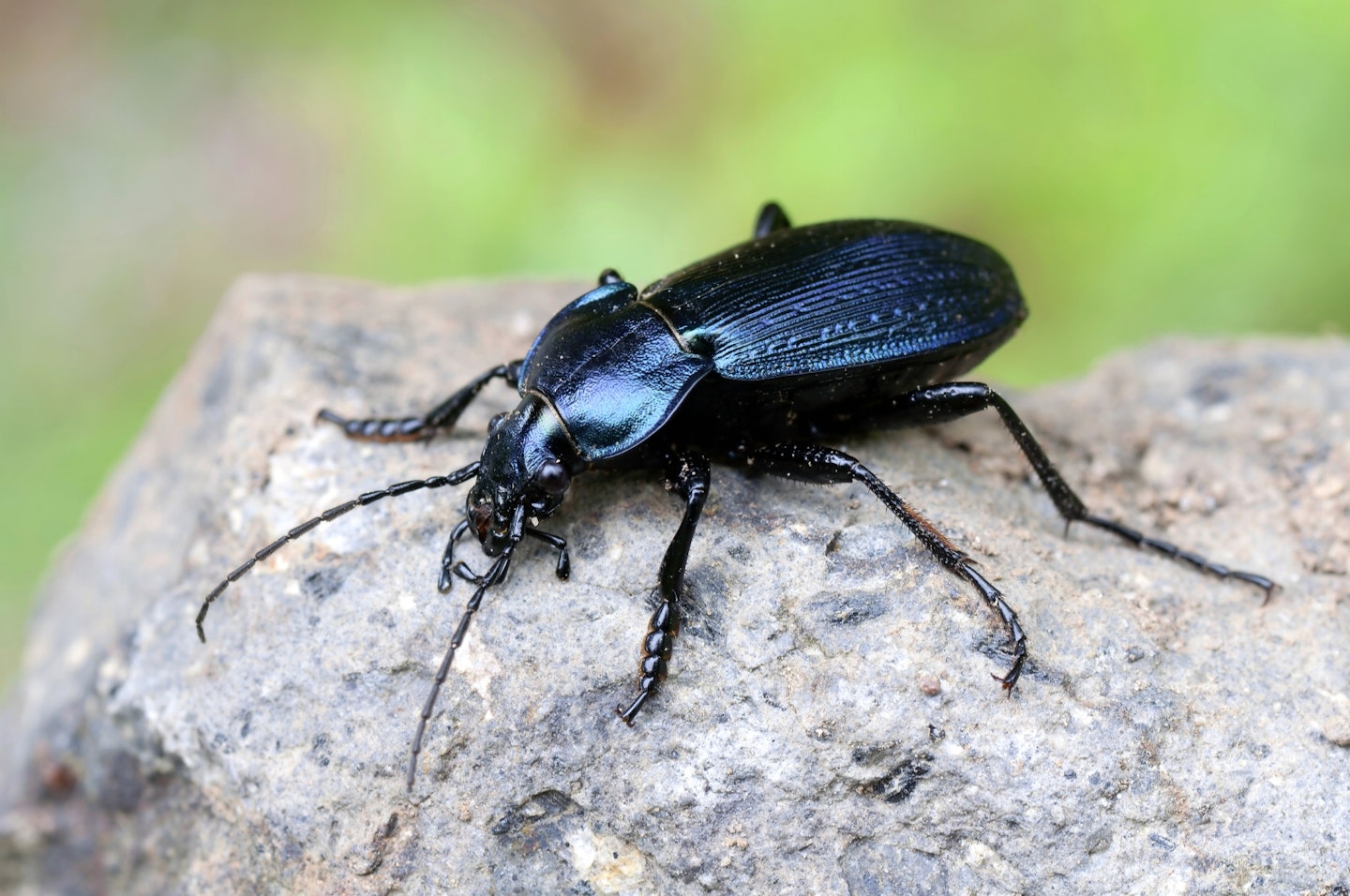 It's curious that we all recognise and love ladybirds but the black ground beetle is often regarded with suspicion if not horror.
Long-legged and rather athletic in appearance, with long antennae at the front and sometimes with a violet or metallic sheen, these fast-moving beetles like long grass and compost heaps and to scuttle through loose mulches looking for food.
They will eat any small insects, including grubs of vine weevils, caterpillars and cutworms and will even eat slugs. So, look at these elegant black beetles with a new light from now on and be pleased when you see them.
How to help them
Be careful not to let the beetles fall into beer slug traps where they can drown. Make your own compost and use this as a loose mulch and allow some long grass to grow around the boundary of your garden.