A new campaign is being launched to counter a shocking rise in the number of racist incidents in horticulture. The man behind #DigItOut is Mothin Ali, whose My Family Garden videos on YouTube have almost 23,000 subscribers. He is also a regular contributor to Garden News' Over The Fence feature.
Since he launched the My Family Garden page two years ago he has faced a barrage of racist comments on YouTube, and felt he could not ignore them any longer when they started to refer to his children. "I can take the comments down, I can block those people, I can report them to YouTube, but that doesn't really deal with the problem," Mothin told GN. "I spoke to some prominent YouTubers and asked their advice, and they told me to just ignore it. I did for a while but I can't just ignore it any longer – we need to tackle it head-on."
Nationwide issue
He is at pains to point out that the campaign is not just about him, and pointed to stories of discrimination against the BAME community across the country. They include:
● An allotment site in London where plots are segregated based on race.
● An allotmenteer who was physically attacked because of the colour of his skin.
● Another gardener who complained to an allotment committee about racist abuse from a fellow plot-holder but ultimately lost his own allotment for "causing trouble".
The #DigItOut campaign will seek to act on behalf of such people, and take issues up with councils and the courts if necessary. It launches its website, www.digitoutcampaign.com, on Saturday, March 20 – the UN's worldwide anti-racism day.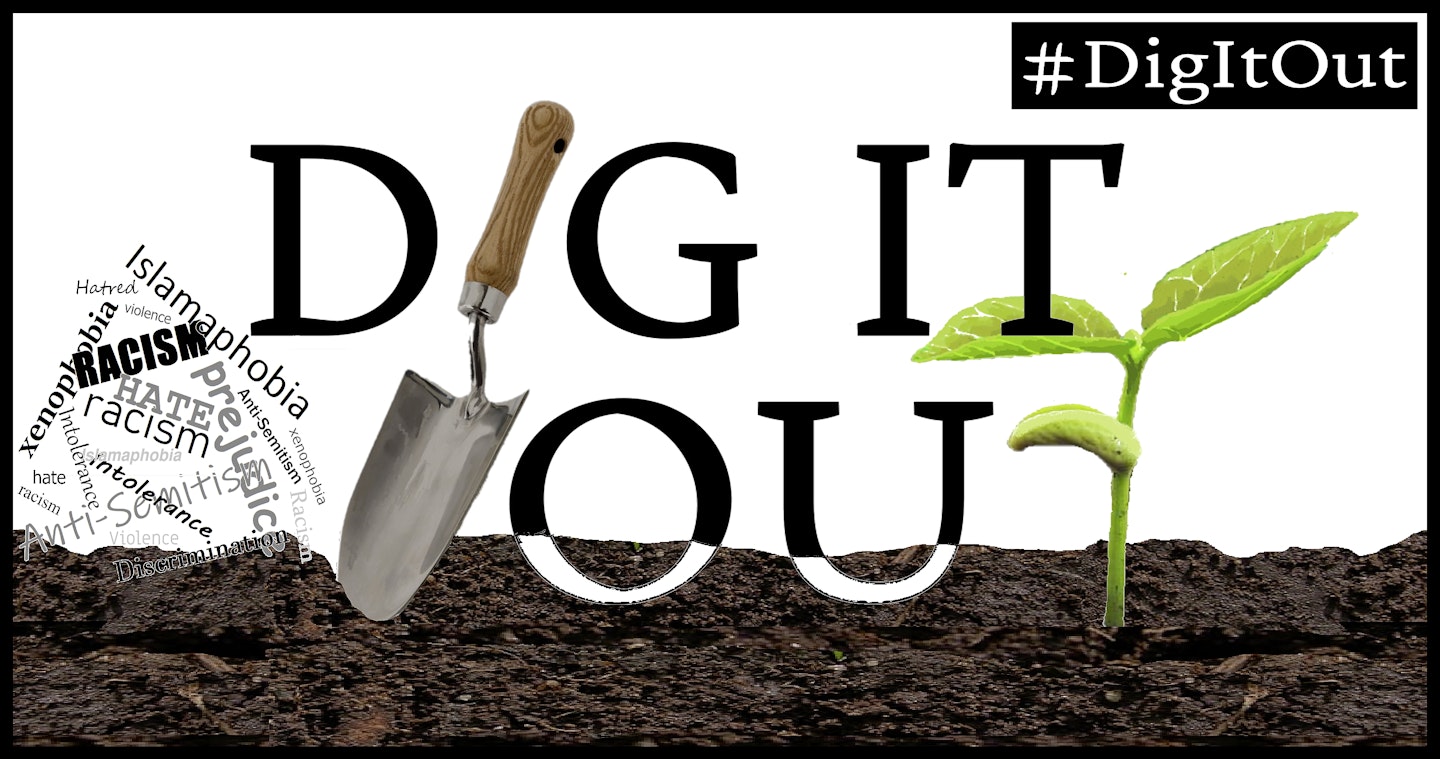 Ultimately, Mothin said the campaign had three aims: to raise awareness of racism in the wider horticultural community, to support and act on behalf of anyone affected by it, and to promote more diversity in horticulture in the long term. Part of its mission statement says: "Dig It Out's mission is to become the UK's first horticultural equality and inclusion organisation. We will endeavour to work throughout the horticultural, gardening and farming community sectors to challenge discrimination, encourage inclusive practices and campaign for positive change."
Mothin said: "I really do think society is accepting this sort of abuse more and more these days. It seems that you can be racist as long as you say it in a polite way, but if you lash out against it you are the problem. I have called people out on Facebook for being racist and been reported myself as a result. People don't like to hear that there's a problem, but there is, and the BAME community faces it every day."