While it's too early in most areas to plant summer bedding outside, some hanging baskets and pots may be looking a bit past it after the wind and cold of winter. If your baskets aren't looking their best, you can fill them with flowering plants now that will bridge the gap between spring and summer flowers. It's a bit of an extravagance since these plants will be replaced after a few months, but they can all be carefully removed and planted in the garden so they have a second life.
And, after all, we all need a bit of extra colour at the moment so I don't feel guilty about splashing out on something special!
Garden centres are filled with plants that are all looking great. It's always worth lining the basket with a disc of plastic, which extends a third of the way up the sides, to help retain moisture. You can also add some controlled-release fertiliser to the compost if you're leaving these plants in the basket all summer but otherwise it's not necessary since these plants won't be in the compost for long and some liquid fertiliser will do.
Choose plants that look good together; they won't be in the basket for long so you can take a few liberties with growing conditions – just for once. Water well before and after planting and make sure the compost is in contact with the roots.
How to plant up your basket
How to plant up your hanging basket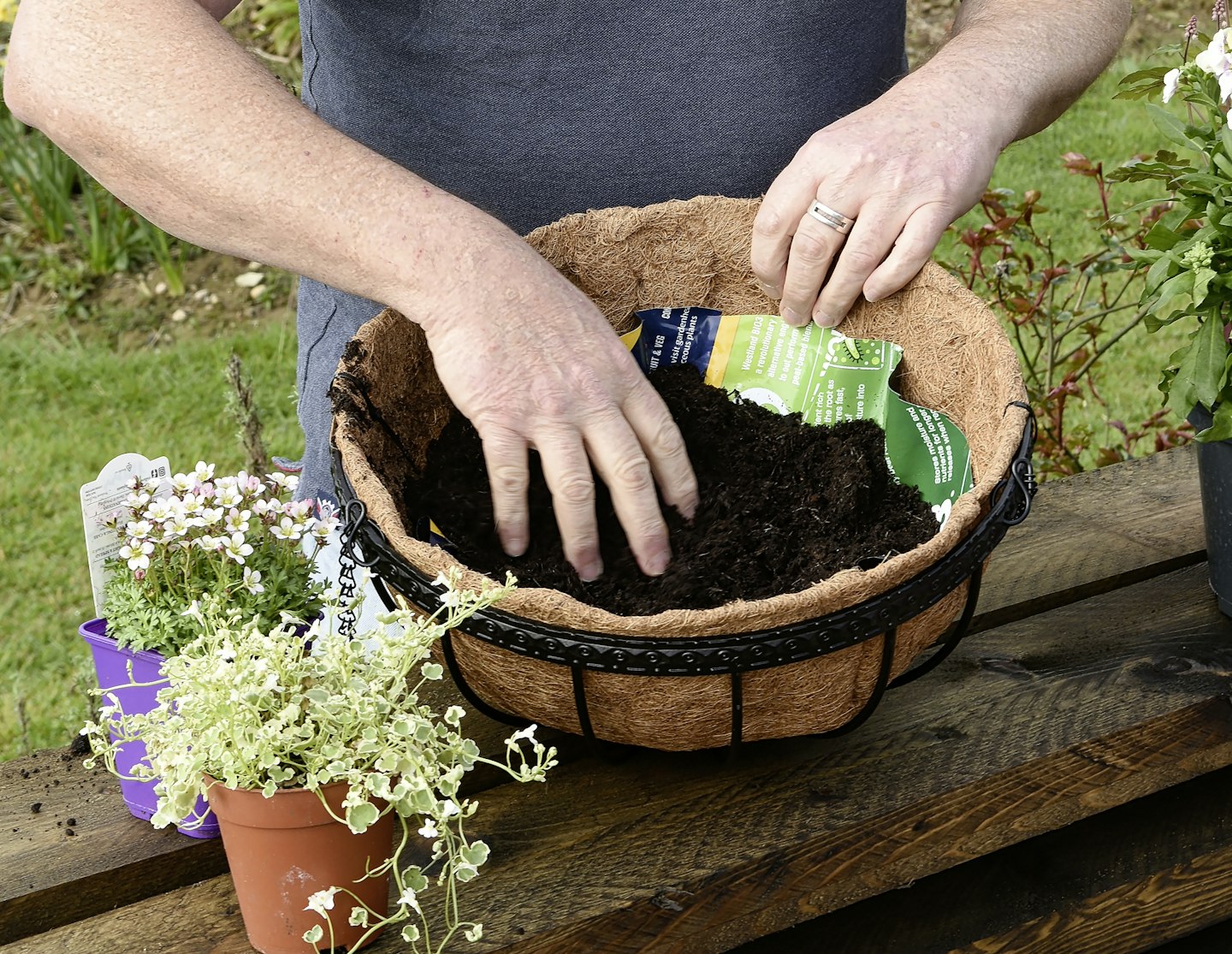 1 of 4
CREDIT: Geoff Stebbings
Step 1
Step 1 - choose your liner for the basket and put a plastic disc in the base. Add compost to fill the basket.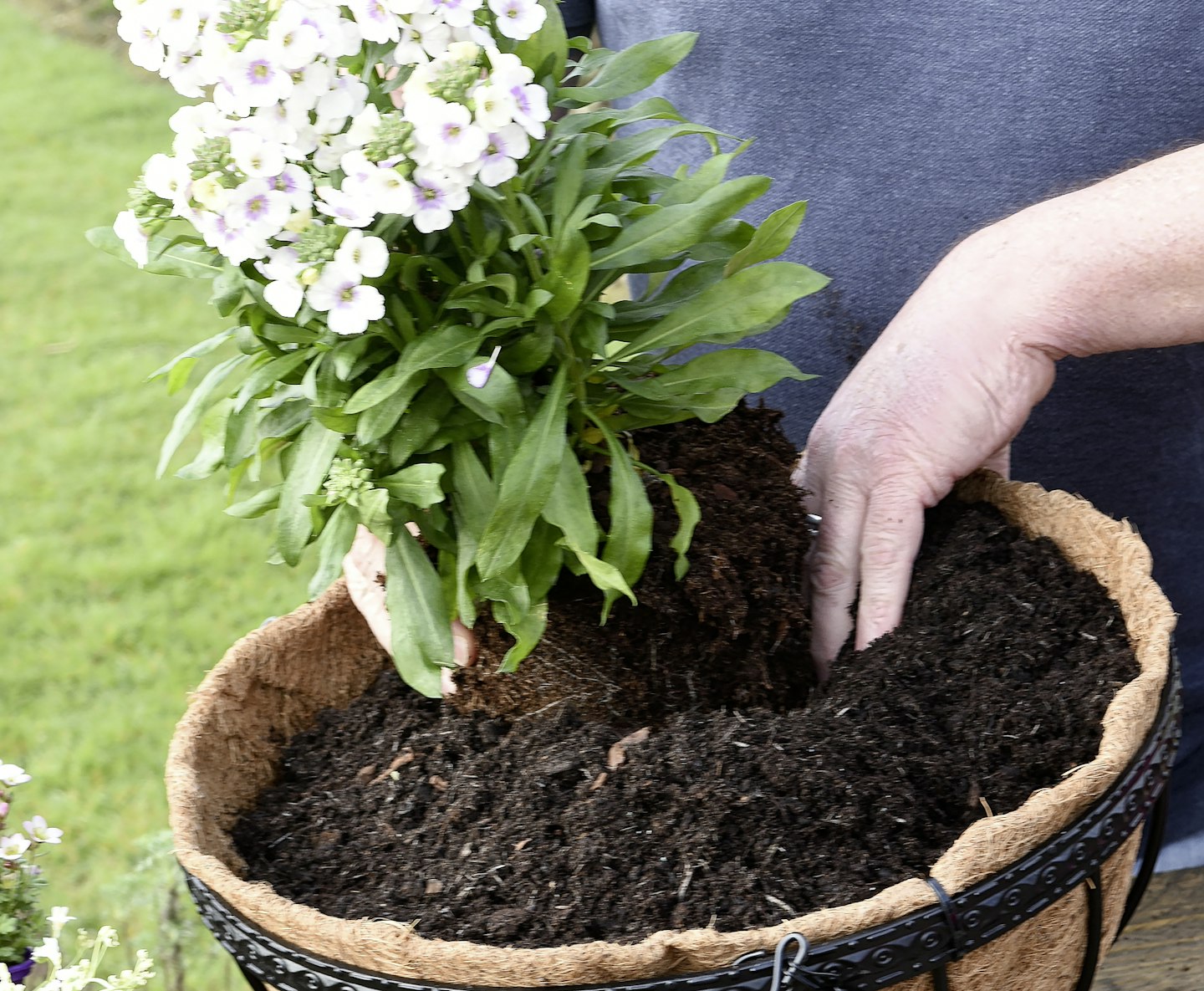 2 of 4
CREDIT: Geoff Stebbings
Step 2
Step 2 – put in the central plants or the bigger plant at the back first and add or remove compost to get the level right.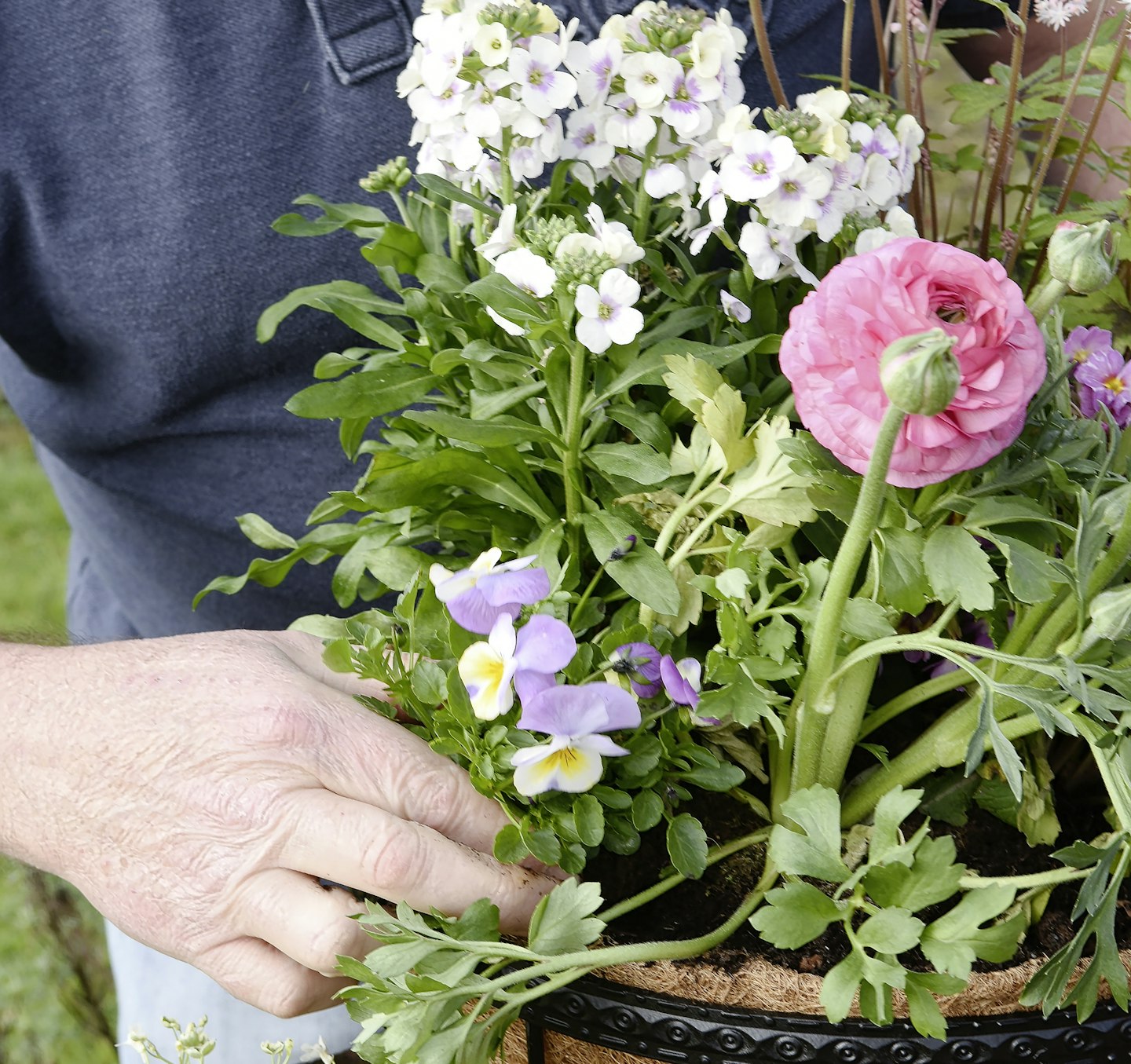 3 of 4
CREDIT: Geoff Stebbings
Step 3
Step 3 – add the smaller plants, contrasting shapes and foliage to create a pleasing effect, with trailers at the edge.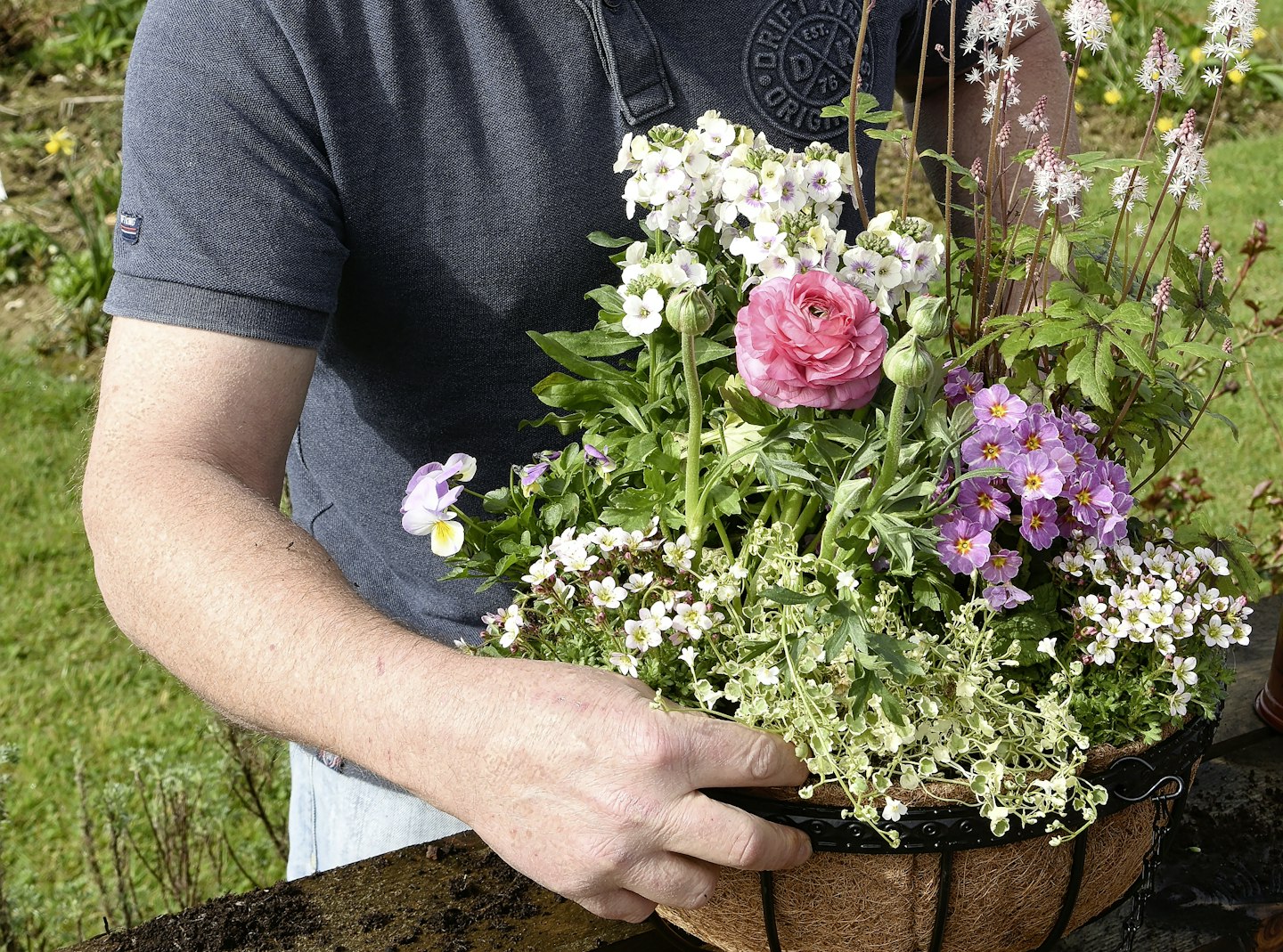 4 of 4
CREDIT: Geoff Stebbings
Step 4
Step 4 - we've used perennial tiarella, mossy saxifrage, primula 'Avondale', wallflower, ranunculus and cymbalaria 'Snow Wave'.