If you've got an old strawberry tower planter hanging around unused, there are plenty of ways to put it to creative use – they make excellent, rustic planters for all sorts of plants.
These traditional pots have long been used as space-saving features, full of charm, which tidily fit eight or so plants in one place – most commonly strawberries. For variation on a theme you could try using alpine strawberries for a longer fruiting time.
However, my favourite way to use these pots is to plant each hole with some easy-going bedding such as petunias, calibrachoa and bidens – all of which I've used here – and the pot can take centre stage on your patio.
You'll lose a bit of compost at the planting stage, due to all the extra holes, so a good tip is to put something down underneath to catch the excess and reduce wastage. Make sure you use tiny plants – it's a lot easier to plant them and they can grow into their new home. Use a well-draining multipurpose compost mixed with grit or Perlite which can help water distribute through the planter better. Another top tip is to add a slim pipe drilled with holes into the centre of your planter – water into this and it will get more evenly distributed to each plant.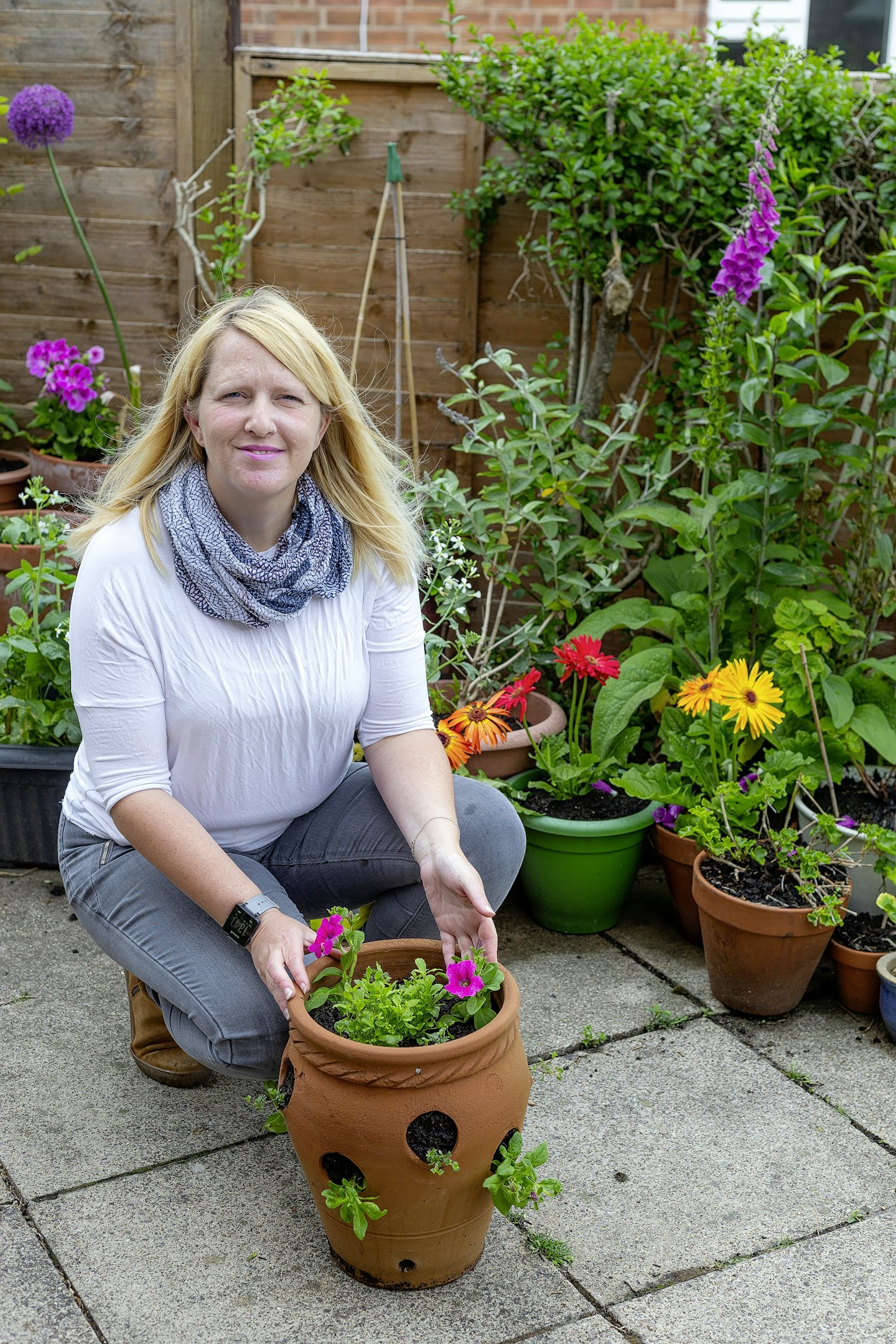 Here are some more perfect plants, other than traditional strawberries, for tower planting…
GN RECOMMENDS
Nasturtiums – Quick to germinate and grow, these easy plants look stunning, don't require feeding or a lot of water.
Herbs – Tuck in some thyme, rosemary, chives, sage or basil to create a whole herb garden in one container.
Sempervivums – These succulents are perfect for strawberry towers – they'll multiply and fill out, and you'll get flowers, too.
Rockery plants – Mimic the wild nooks and crannies of a rocky spot or stone wall – try sedums or saxifrage and use gravel for drainage.